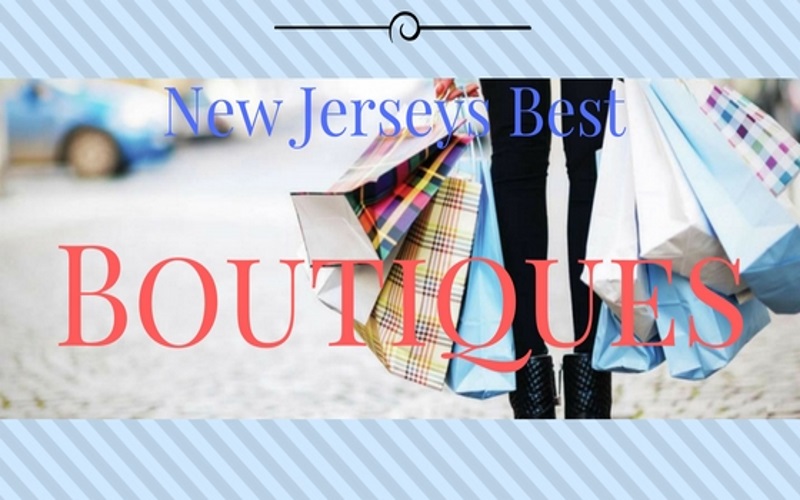 Find the best clothing stores in NJ
All of us have a fashionista side whether we think so or not. When shopping most of us go digital in today's world or some might still go to the mall.
But we can not forget about our small shops. The small shops in each community are what helps the town to thrive and grow.
Around the holidays you always hear "Shop Small" but the truth is, you should be shopping small all year long and not just during the holidays. These shop owners work hard to bring you the designers you want to see, the clothes you want to wear and the accessories to match.
Some are even a one stop shop, buy for yourself along with those gifts for the hard to find people in your life.
We have compiled a list of the top three boutiques in each county around New Jersey. You can find exactly what you need in your community and the surrounding areas.
Atlantic 
Name: Talk of the Walk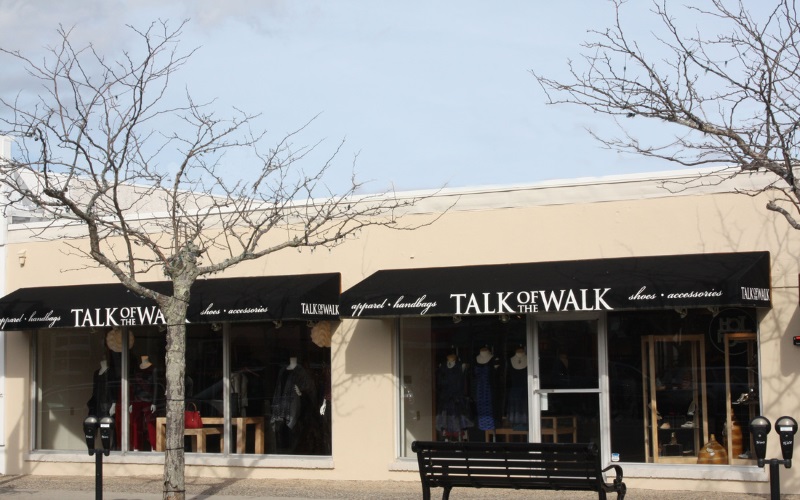 Location:  2801 Pacific Ave. Atlantic City, NJ 08401
About: Family owned and operated by the Lovitz family for 3 generations. The shop first opened its doors on the AC boardwalk in 1951. Designed to provide you with a unique collection of personally curated women's apparel and accessories. It evolves as the demand of tastes in style and fashion change but it has not lost its touch with the core element of the store; passion. No matter what age, shape or size you are, they will have something to make everyone feel amazing about themselves. They are best known for having those hard to find trends from around the world.
Name: SaDee's Clothing Boutique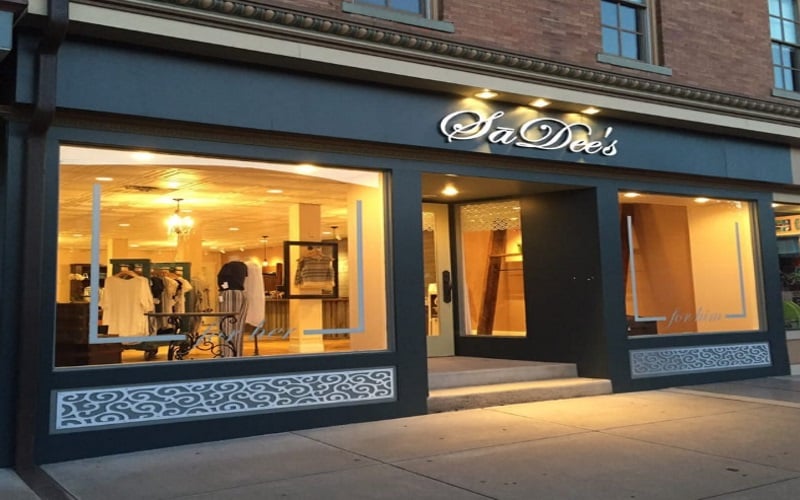 Location: 204 Bellevue Avenue. Hammonton, NJ 08037
About: Started up by Leeann Garvey, a long-time fashion lover; her dedication and hard work has made the boutique what it is today. She prides herself on making every customer feel better about themselves and more confident. She carries brand such as Alex and Ani, and KUT from the Kloth. They carry the latest trends in women's and men's clothing, accessories, gifts and jewelry.
Name: Sandra and Roys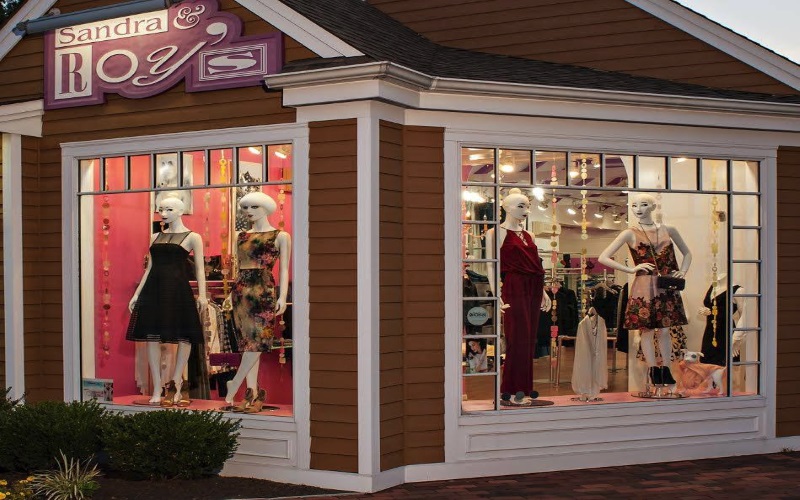 Location: 199 New Road #26 Central Square Linwood, NJ 08221
About: This is a shop completely like no other, with their hot pink door it is hard to resist seeing what they have to offer inside. They have clothing, shoes, jewelry and handbags. Each item they sell is handpicked, and it is what you want to see each season. New arrivals each week! They opened their doors to the community back in 2001, and everyone that comes in has become family and friends. People say that shopping here is like shopping in your best friends closet.
Bergen
Name: Boutique 811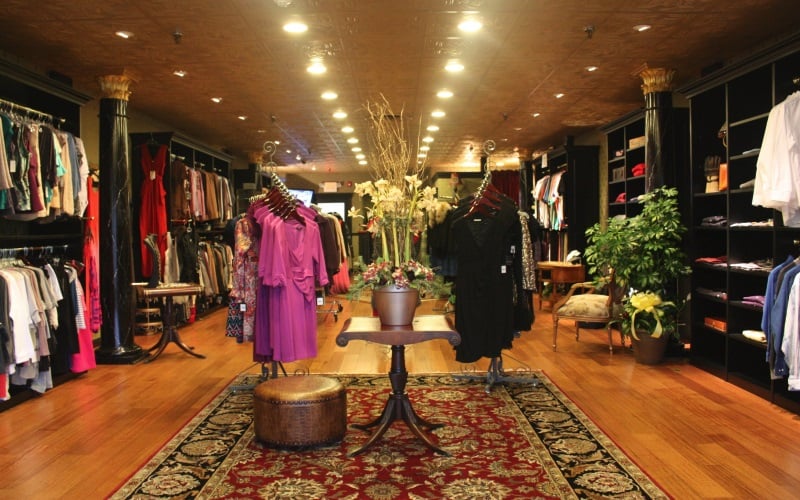 Location:  811 Franklin Lake Rd. Franklin Lakes, NJ 07417
About: They offer the best in today's fashion ranging from casual, contemporary, and formal. They have established themselves into one of the top boutiques for women. The boutique has been open since 1989, and the owner has traveled the world finding the best designers for her customers. They have the largest inventory of high-end fashion in North New Jersey.
Name: Savvy Chic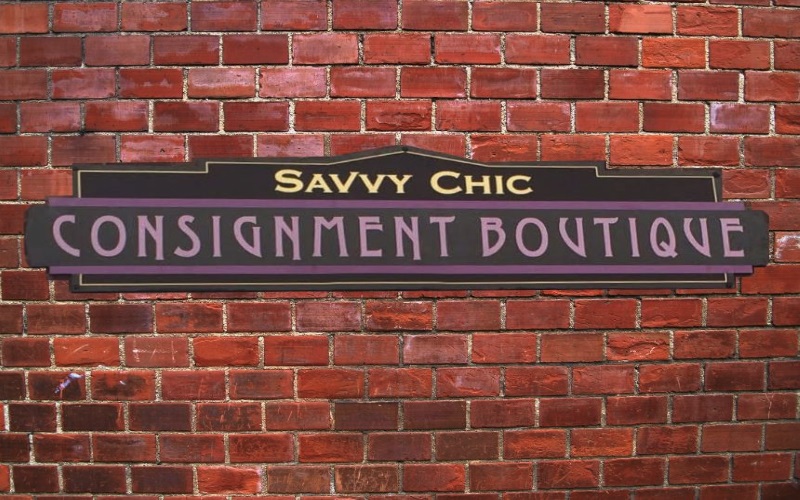 Location: 30 Cottage Pl. Ridgewood, NJ 07450
About: Savvy Chic consignment boutique shop is an upscale consignment shop. They specialize in designer and boutique labels. They carry women's clothes, shoes, handbags, jewelry and accessories from brands ranging from Gucci and Louis Vuitton.
Name:  Serene Spa & Boutique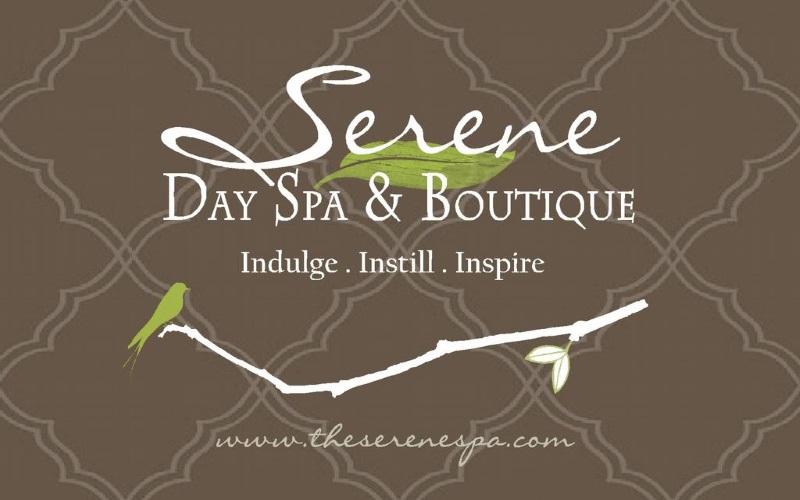 Location:288 Center Ave. Westwood, NJ 07675
About: Relax, shop and repeat at this unique of combination of a spa and boutique all in one. Once you walk in you will feel like you have discovered a relaxing escape. Their lifestyle boutique is stocked with handcrafted jewelry, accessories, and clothing that you cannot find anywhere else. The boutique wants you to feel at home, and has a personal touch so if you have a request for something just ask their amazing staff.
Burlington
Name: Mimosa Goods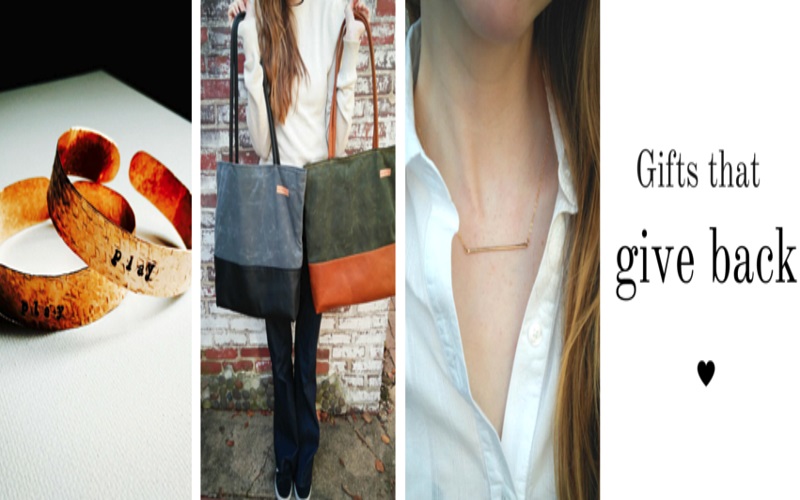 Location: 117 Farnsworth Ave. Bordentown, NJ 08505
About: Mimosa Goods sells apparel, jewelry, bags, scarves, makeup,home décor and kids things. The owner tries to find products that are good for the earth or at least does some good for the world. Categories of her items include, ethically made/fair trade, organic/earth friendly, and local finds. You can purchase online or in the store. 10% of their profits goes to local and national charities.
Name: The Queen Bee Boutique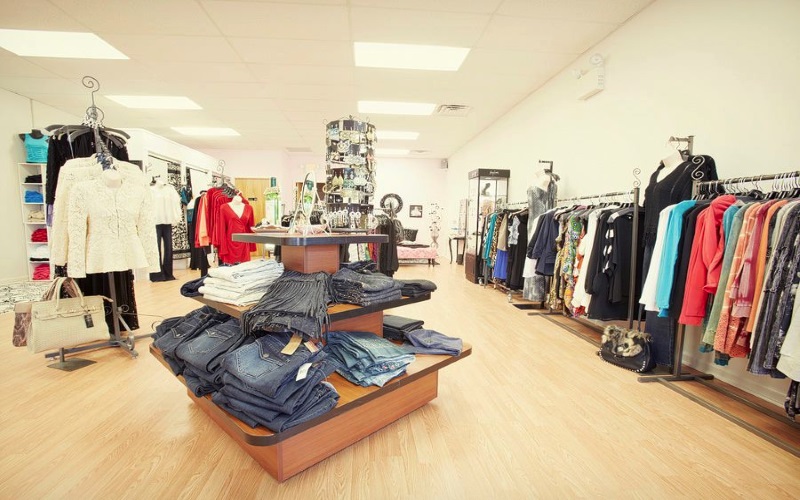 Location: 510 Stokes Rd. Suite A Medford, NJ 08055
About: Hand selecting every item, bringing you selections from across the world The Queen Bee wants to satisfy your needs for all things clothing and accessories. It is their mission to make all women of all ages and sizes to feel great about themselves. It was created by two sisters so that all women can afford beautiful clothing bringing inspiration from their mother and grandmother.
Name: Personables Gifts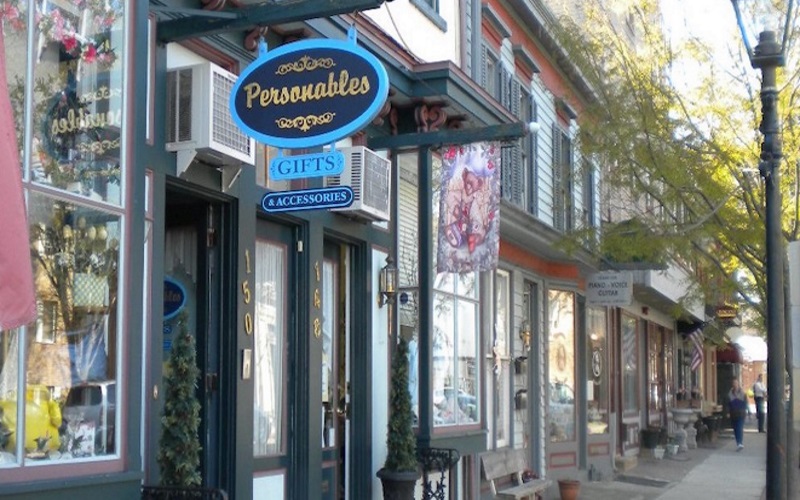 Location: 150 Farnsworth Ave. Bordentown, NJ 08505
About: Specializing in men's and women's accessories, but also offering home accents along with Italian pottery and gifts this is the perfect store located on the main road. You can find last minute birthday presents along with a personal touch for every occasion.
Camden
Name: Marlenes Dress Shop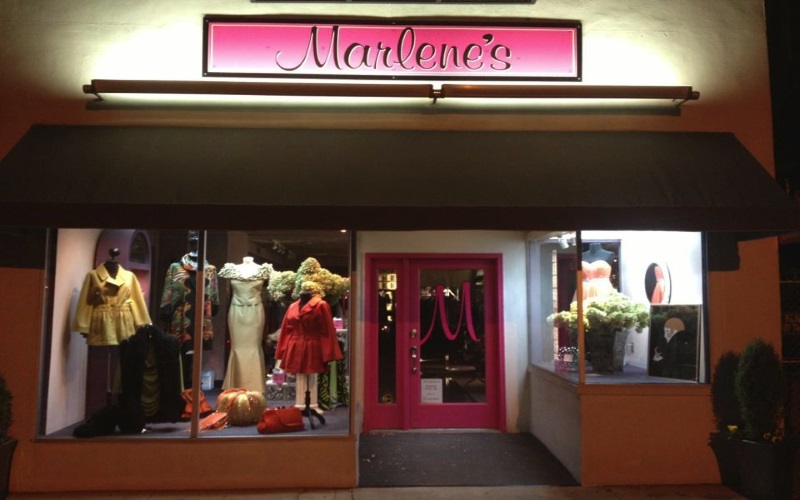 Location: 707 Haddon Ave. Collingswood, NJ 08108
About: Family owned and operated since 1983 they are the best for gowns and sportswear. Gowns and sportswear? Odd mix, but for them it works. Their goal is to make you look and feel great about yourself. Their collection includes mother of the bride/groom gowns, prom dresses, sweet sixteen, Bar and bat Mitzvah, guest dresses, cocktail and special occasion sportswear. They also have jewelry, handbags, shoes and gift items.
Name: Jax Boutique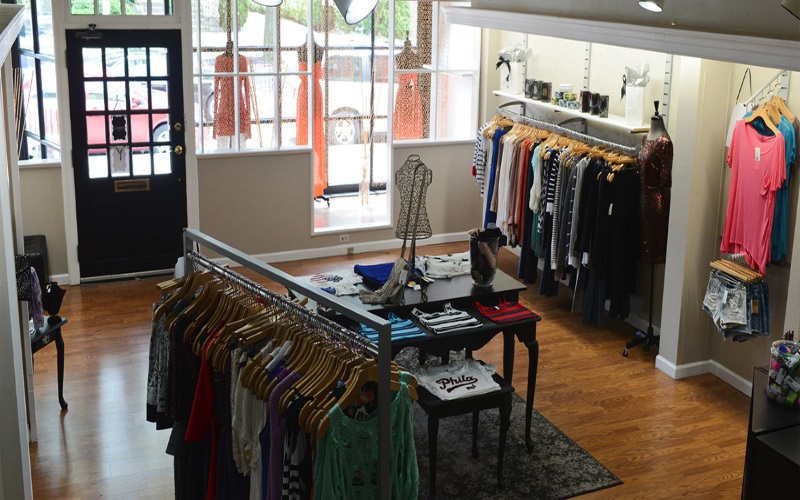 Location: 105 Kings Hwy E. Haddonfield, NJ 08033
About: Just opening back in 2013, Jax is your one stop destination for all women's clothing, accessories, and lingerie. From small to large designers, you can find any style for any age. Brands that they carry range from Level 99 Denim to Tees by Tina. This boutique even holds in store events and can also hold events just for you such as a pop up shop at your home or a private shopping party in the store.
Name: Andrea's Boutique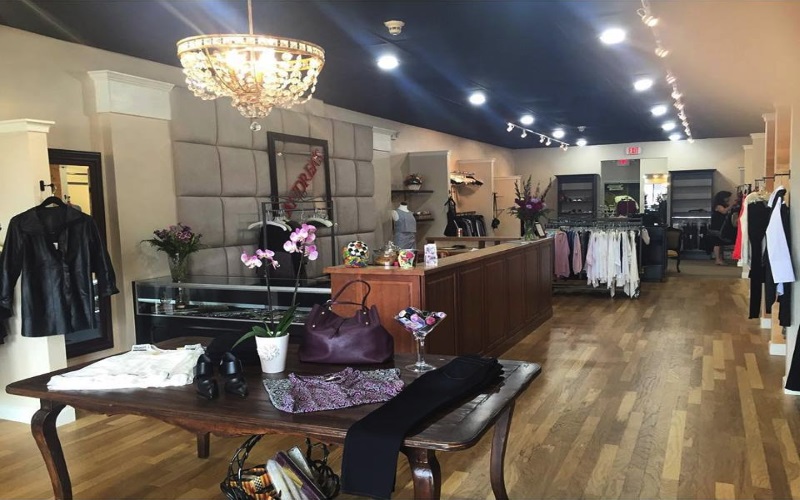 Location: 2110 E. Route 70 Suite 3 Cherry Hill, NJ 08003
About: Andrea's is an upscale women's boutique that has been around for 25 years. They like to think of their customers not just as customers but also family. She carries a wide range of designer clothing, accessories, and gifts. This boutique also specializes in unique home accessories and giftware. Some designers include J Brand, CJ by Cookie Johnson and Ella Moss.
Cape May
Name: The Shoppes at the Flanders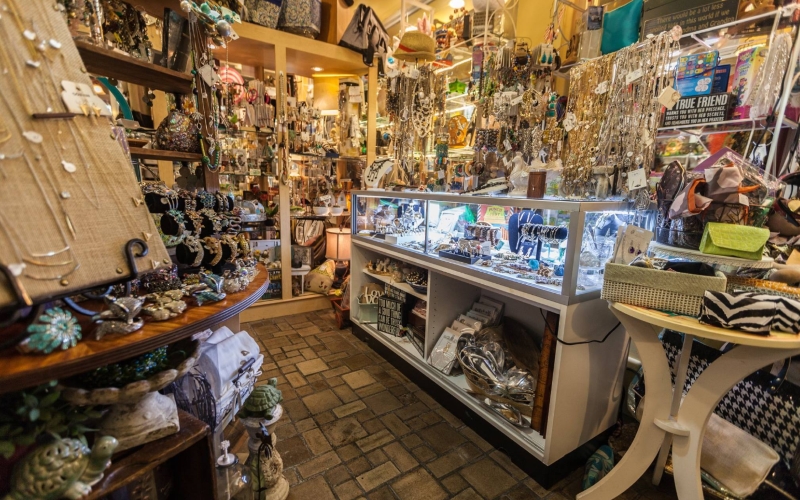 Location: 719 East 11th Street, Ocean City, NJ 08226
About: Make a day trip out of boutique shopping by visiting The Shoppes at the Flanders! Located right within The Flanders Hotel in Ocean City, NJ, these charming little boutique stores offer gorgeous clothing, jewelry, antique, and accessory finds.The best part? When you need a break from shopping, head over to Emily's Ocean Room Restaurant for a delicious meal, the coffee shop for a hot cup of coffee, or even head to the hotel's spa/salon to be pampered.
Name: Across the Way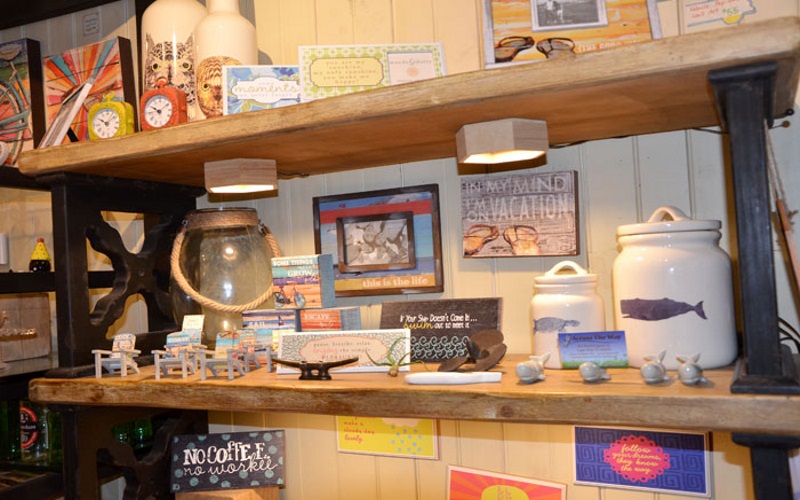 Location: 304 Washington St. Cape May& 268 96th St. Stone Harbor, NJ 08247
About: Your stop for unique gifts and accents for the home. It is a family owned business that offers fragrances, jewelry, books, wall art, and bags. They buy from local artisans and support American made products as much as possible. Their moto is "Shop. Live. Love."
Name: SeaWeeds by the Sea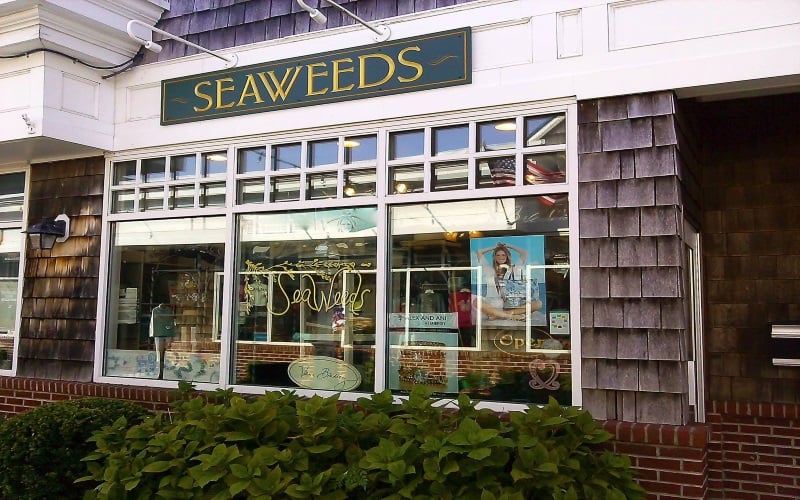 Location: 315-18 Ocean St. Cape May, NJ 08204
About: A quite little boutique located right in the middle of Cape May that is pleased to offer brands such as Alex and Ani, Brighton, and Vera Bradley. They have all the accessories you would need for a day at the beach and a night out on the town. They have the largest selection of distinctive clothing items for all occasions. If they do not have an item, you can always order it and have it shipped to you.
Name: Miss Demeanor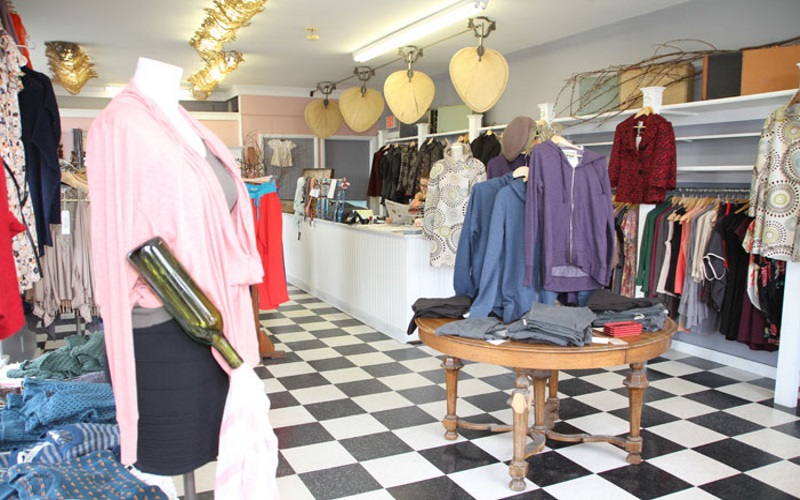 Location: 223 Jackson St. Cape May, NJ 08204
About: Opened by a mother and daughter team in the Spring of 2010, Miss Demeanor became a place where all mothers and daughter love to shop together. They made it their mission to provide varying price points so it is affordable for everybody. They carry varying brands and designers as well as designing things themselves.
Cumberland
Name: Guilty Pleasures Boutiques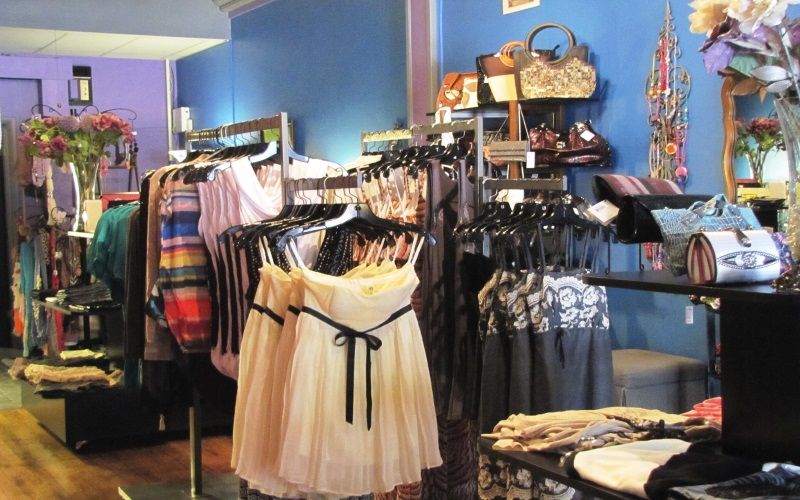 Location: 202 N. High St. Millville 08332
About: They carry everything from dresses, coats, sweaters, hand bags, shoes, and jewelry. Everything comes in different styles and sizes for juniors and plus size. They are the latest fashions from New York all the way to LA. All of the merchandise in the store is priced affordably.
Name: Hope Chest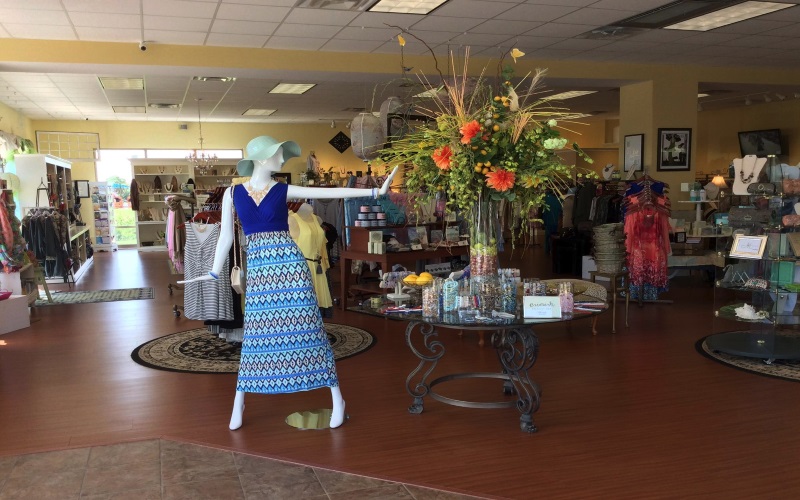 Location: 597 Shiloh Pike @ The Hopewell Galleria Bridgeton, NJ 08302
About: The Hope Chest believes that a specialty shop like there's should have everything at a low cost. Their store carries brands from Alex & Ani to vera Bradley. Find anything from clothes, handbags, to jewelry and so much more. They are your one stop shop in Cumberland County, you can even find gifts for those special people in your life. If they don't have what you are looking for in the store, they can always order for you!
Name: Amanda's Ladies Apparel and Accessories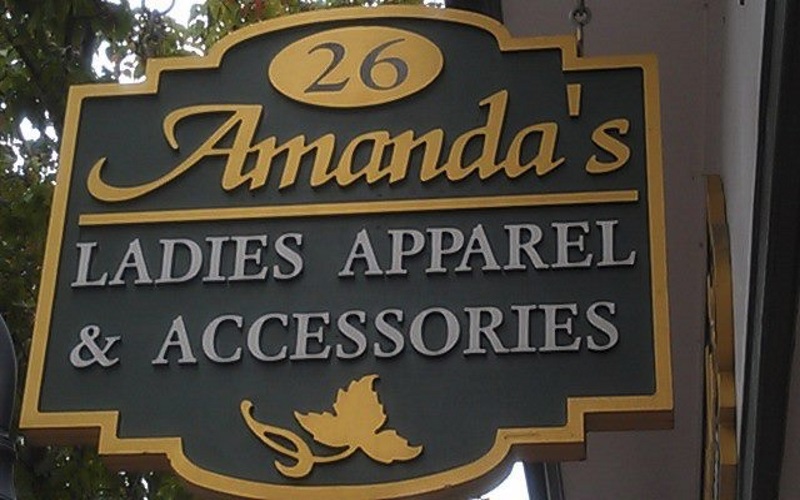 Location: 26 N. High St. Millville 08332
About: Find everything you need for all your outfits at Amanda's. They are licensed to sell brands such as Spanner, Vera Bradley and 600 West. You can find outfits, bags, accessories, scarfs, jewelry and belts all in one little boutique. They are pleased to now offer you gift certificates and free wrapping for those perfect gifts you may find while shopping.
 Essex
Name: Elle Squared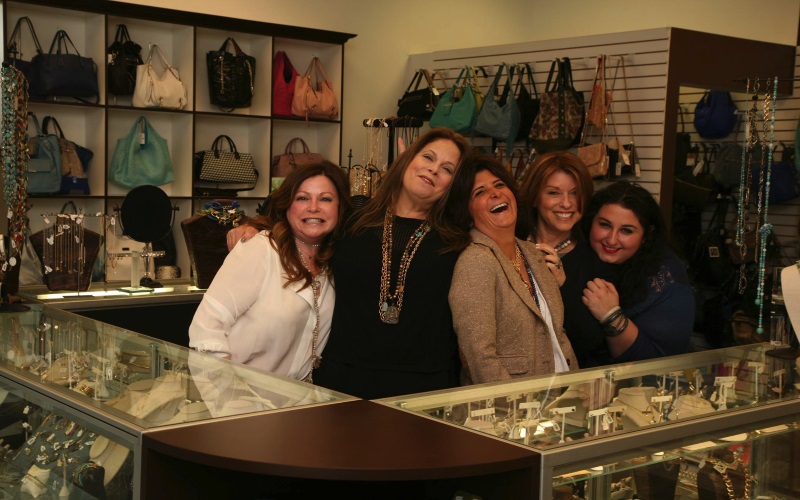 Location: 1130 Town Center Way Livingston, NJ 07039
About:  They are the premier accessories store in North NJ, and feature the finest handbags, jewelry, and gifts. They give everything a certain edge to take your outfit to the next level. Elle2 brings you looks from around the world in their fabulous collection.
Name: Envy by Melissa Gorga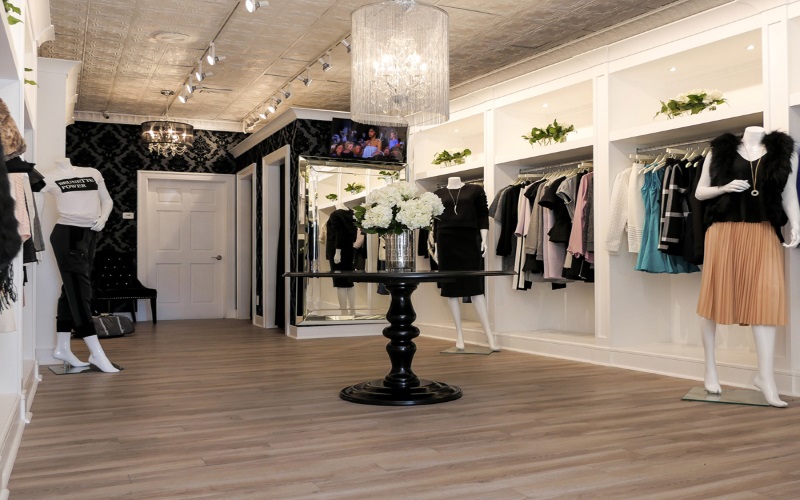 Location: 609 Bloomfield Ave. Montclair, NJ 07042
About: Most people know Melissa Gorga from the Real Housewives of NJ, but she has become an entrepreneur with her new boutique. Envy came from her eye for fashion and style. She hand picks every piece that is in the boutique ranging from new designers to more prestigious brands. The atmosphere is always vibrant, lively, and one you will never forget. As she says "Are you Envious Yet?"
Gloucester
Name: Juliette's Jewels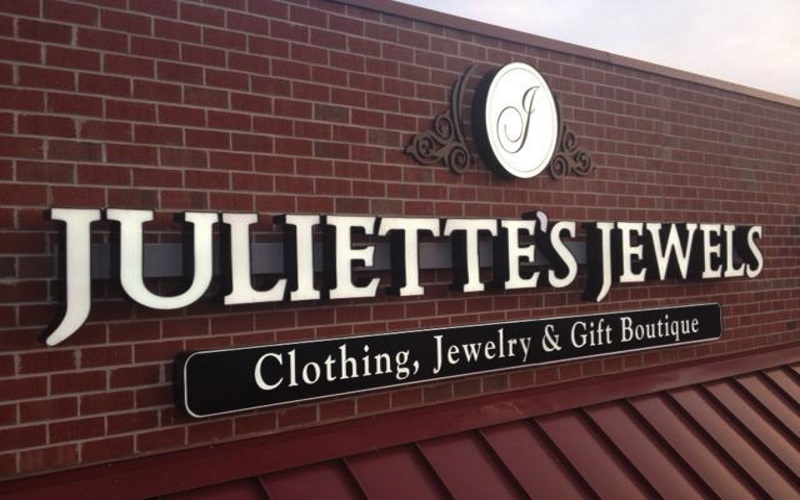 Location: 188 William L Dalton Dr. Glassboro, 08028
About: Recently relocated to Glassboro from Pitman in 2013, Juliette's has become the "it" place to shop in town. They bring you affordable apparel and accessories. Look fabulous without feeling guilty of over paying. They specialize in designer clothing, jewelry, shoes, and accessories. Every Tuesday, they host a fashion frenzy right on their Facebook page. Every weekend they also have giveaways for all who share, like, or comment on their item of the week.
Name: Tiana's Boutique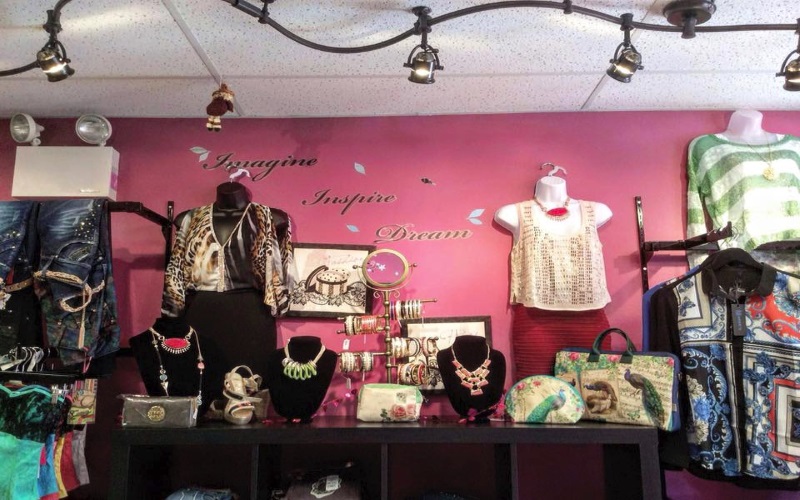 Location: 7 South Broad St. Woodbury, 08096
About: Tiana's is the place to shop for your trendy Latin America and Columbian style clothes from up and coming designers. The staff hand picks the most desired fabrics, colors and style that you are looking for. A lot of the products are imported from Colombia. The styles they carry are for many age groups and women of all different shapes and sizes. You can find shape wear, tops, pants, dresses, active wear, accessories and some stuff for men.
Hudson
Name:  Revival Vintage Boutique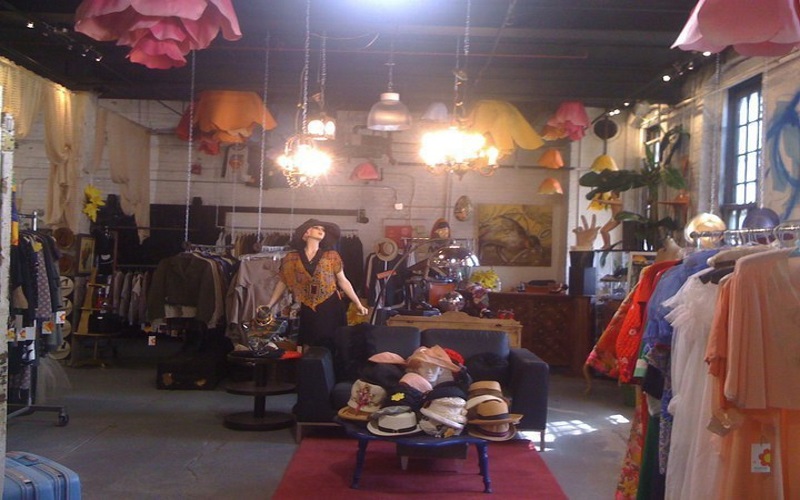 Location: 47 Harrison St. Space D Hoboken, 07030
About: This unique store has s showroom located on the ground floor of a 100 year old factory. They started off selling vintage styles at a flea market in Fort Greene. From there in 2008 they opened up their small shop in Manhattan and then they eventually expanded their business and made the move to Hoboken. They are your boutique for everything vinatage and are proud to give back to the community when they can. They pride themselves on bettering the community around them.
Name: La Belle Boutique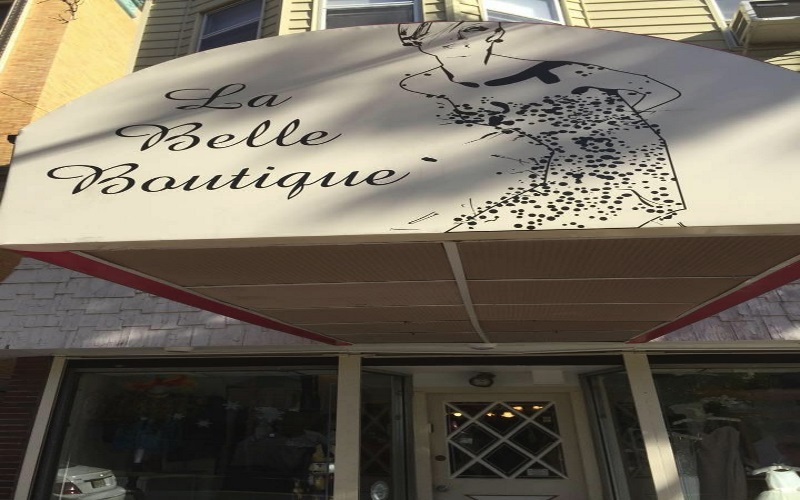 Location: 154 Danforth Ave. Jersey City, 07305
About: This boutique has been family owned and operated since 1968. La Belle specializes in wedding gowns, brides' maid dresses and mother of the bride dresses. But they also offer accessories to make that dress pop. The staff can also offer you an elegant outfit or a perfect outfit for a night out in the town. Their stylists will provide you with their expertise custom fitting and styling.
Name: Mint Market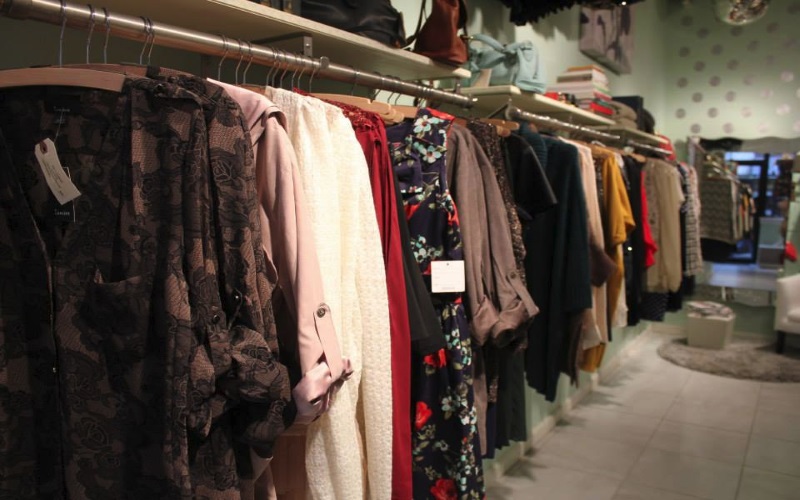 Location: 303 1st St. Hoboken, 07030
About: Born out of love came a boutique full of vintage and contemporary clothing. They carry lines such as Ark & Co, Olive & Oak, and Romeo & Juliet Couture. They have two store locations and also an online store for those that are too busy to go in person. The merchandise is always fresh and they are constantly adding new styles. Things you may find are classy dresses, day to night rompers, skirts, and jewels.
 Hunterdon
Name: Sage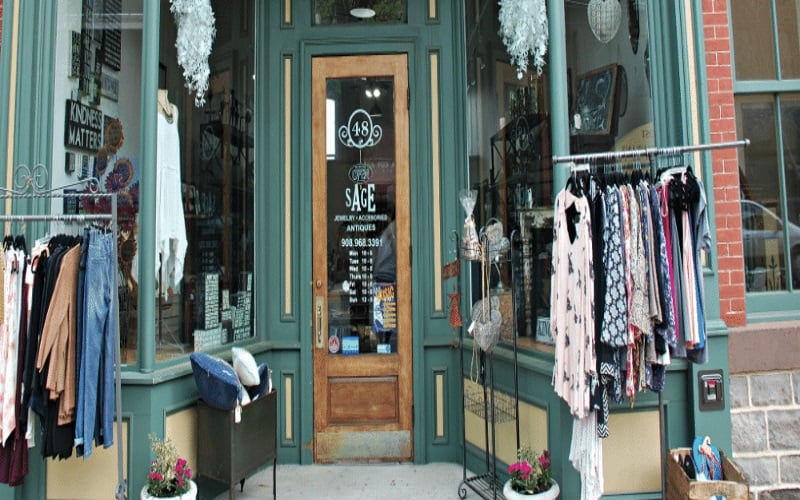 Location: 48 Main Street Flemington, 08822
About: One of the flagship stores on Main Street, known for their excellent customer service and unique assortment of items. They include artisan jewelry, fair trade and recycled items from around the world. Clothing, baby gifts, gourmet items, home decors, housewarming, and corporate gifts are things they offer. They bring you brands such as Free People, Vintage Havana, Good hYOUman, Wooden Ships, Havianas, and Hobo Bags. Best known for great clothing and unique gifts.
Name: Rosemarie Etcetera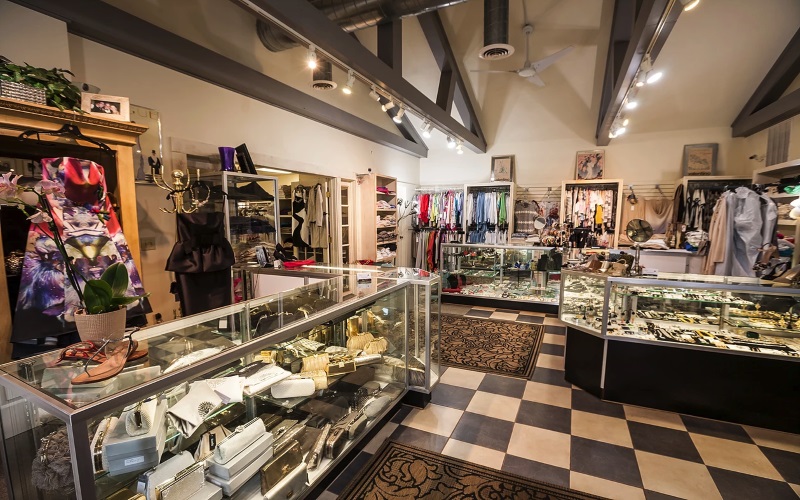 Location: 21-25 Central Ave. Flemington, 08822
About: This little boutique that has been around since 1988 has so much to offer with different styles, designs, and fabrics. The owner started off as a seamstress and knows what good clothes should be. She has sportswear, business attire, cocktail dresses, evening gowns and imported shoes. You can also find a wide range of accessories which she says can provide the special attention and complete service that clients have enjoyed.
Name: Addicted Jeans Store & Mary's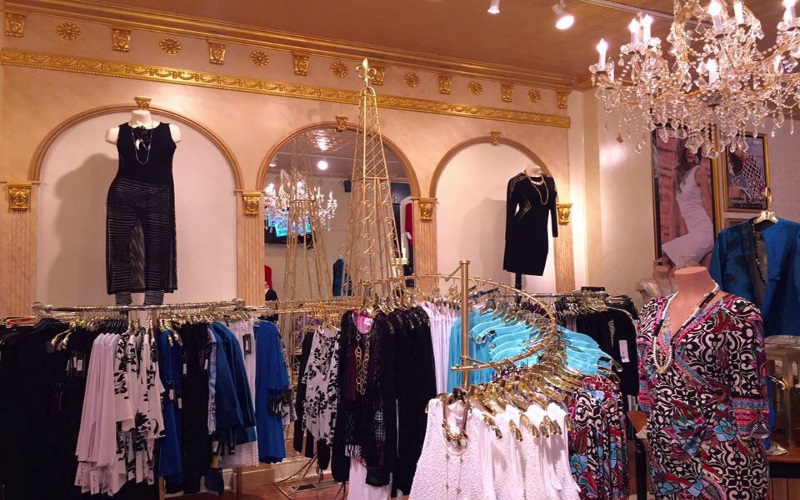 Location: 43 Main St. Clinton, 08809
About: Since 1980, they have been bringing you the styles you want with the customer service that you expect. Shop in their 3 story boutique with a free personal stylist with you the whole time. They have multiple brands to choose from such as Free People, Steve Madden, and Joe's Jeans. They want to help you boost your confidence and empower you to reach those lifegoals. If you consider yourself a fashionista, then you will fall in love as soon as you walk through their doors.
Mercer
Name: Gifted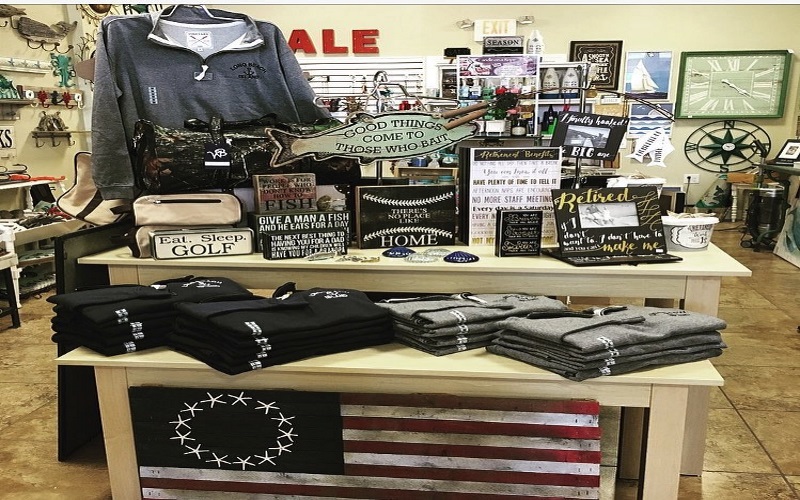 Location: 1069 Washington Blvd. Robbinsville, 08691
About: Gifted offers brands such as Pandora, Vera Bradley, and Kameleon. You can find anything from jewelry, accessories, contemporary clothing and baby gifts. They pride themselves on having unique gifts for all occasions. They have been serving the Mercer County since 2004.
Name: Perfectly You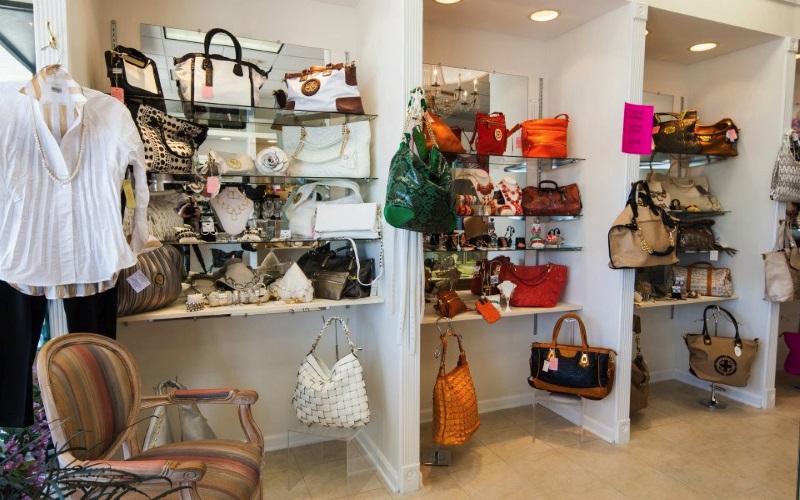 Location: 2683 Main St. (Rt.206) Lawrenceville, 08648
About: Perfectly you used to be known as Evelyn's Stacy. It is an upscale women's boutique that recently relocated to Lawrenceville. They concentrate on sophisticated, sexy and elegant dressed, pants, and tops. Find any jewelry and handbags to go perfectly with your outfit. They can even offer you a personal shopping experience.
Name: Hedy Shepard Ltd.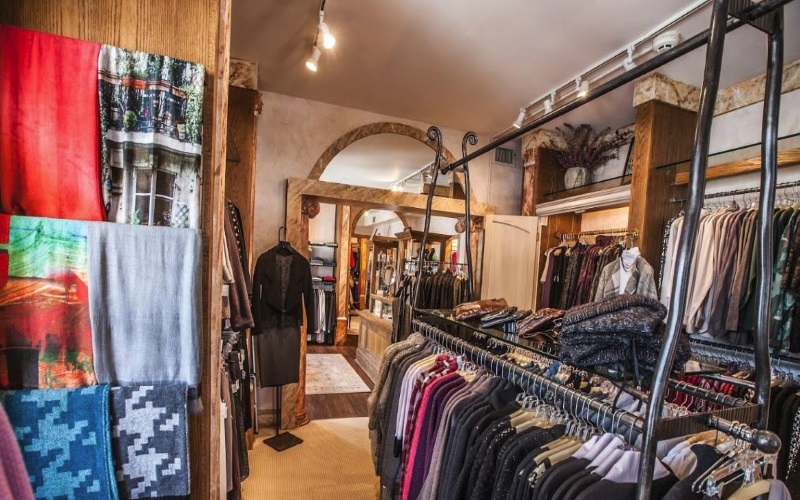 Location: 175 Nassau St. Princeton, 08540
About: A specialty boutique run by a mother/daughter team in the Boro of Princeton. The team took it over back in the Spring of 2000. The store specializes in wardrobe essentials from day to evening dressing. They are a hop and a skip away from the hub of town. They have new merchandise arriving daily to please everyone. They want to build trusting relationships with their customers that will last generations.
 Middlesex
Name: Goddess Boutique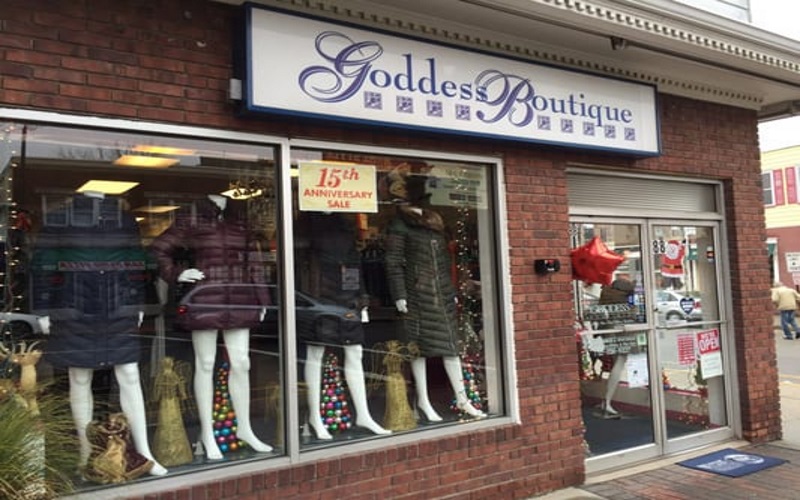 Location: 88 Main St. Woodbridge, 07095
About: Goddess Boutique right in the heart of Woodbridge Township provides you with gowns, dresses, sportswear, suits, costume jewelry, and handbags. They want everyone to feel like a goddess while shopping in their store. They offer layaway plans, alterations and even gift certificates.
Name: Bernsteins Fashions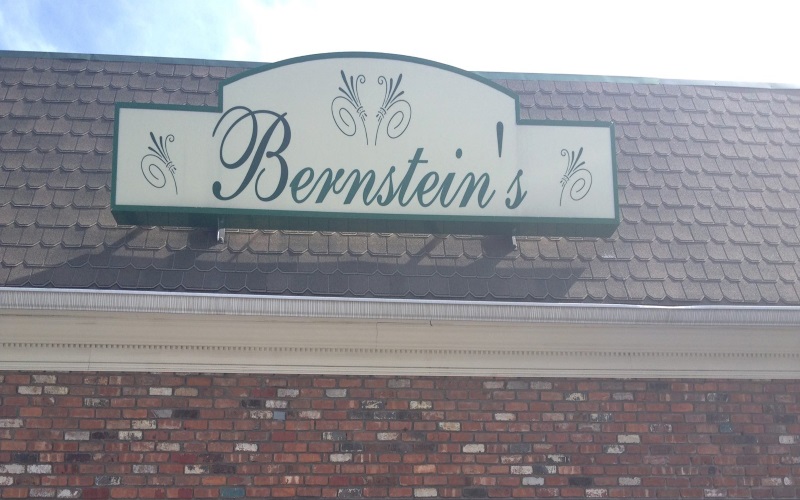 Location: 9 State Route 27 Edison, 08820
About: Serving their customers for over 60 years, Bernsteains wants to make everyone feel uniquely special. Their merchandise ranges from sixes 4-16 and nearly everything can be customized to specific measurements, they also offer instore alterations. You can find evening gowns, elegant evening dresses, suits, sportswear, and mother-of-the bride attire.
Name: Covered Girl Clothing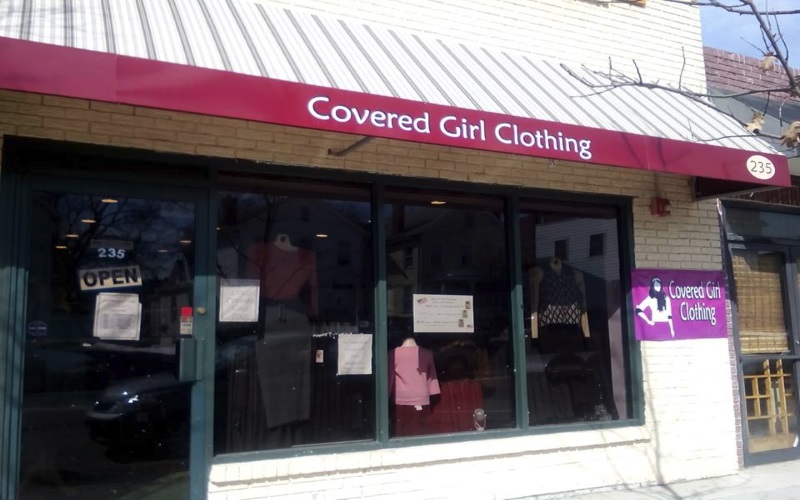 Location: 235 Raritan Ave. Highland Park, 08904
About: They say that Covered Girl has become to mainstay for modest women/girls in the Central Jersey area. The staff believes that you can be fashionable with chic clothing that is modest and stylish. They sell to all ages and sizes, women, teens and girls. They specialize in pencil and a-line skirts, long skirts, blouses, cardigans and more.
Monmouth
Name: Katherine's Boutique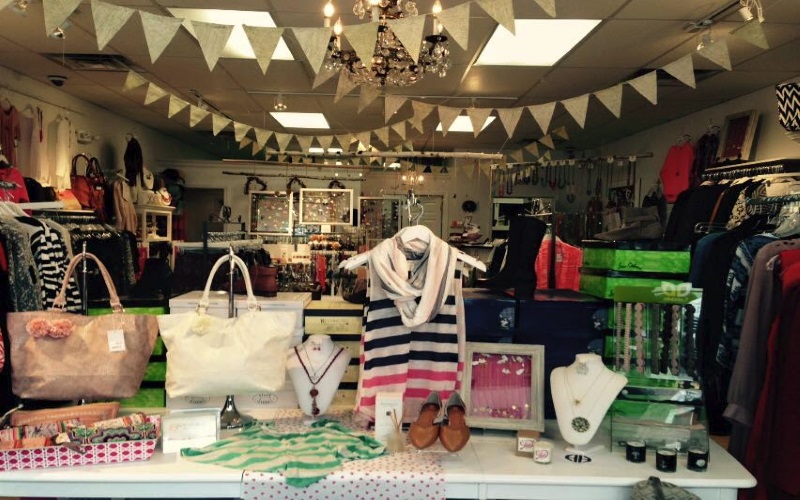 Location: 100-a Main Street Manasquan, 08736
About:  Opening in April 2006, it has become the hidden gem for women's clothes, and accessories of the Jersey Shore. They feature a wide variety of Los Angles and New York based designers. Whether you are looking for a twist on a classic outfit, a night out outfit, cocktail party attire, Katherine's has everything you will need.
Name: The Bee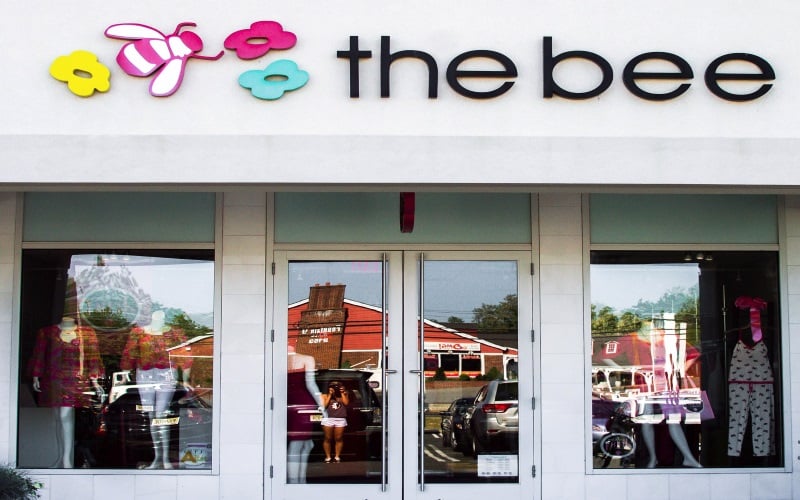 Location: 2150 Highway 35 Sea Girt, 08750
About: The Bee has been around since 2006 and is under the ownership of a former Saks Fifth Avenue employee. She learned what it takes from the best company out there. The Bee can dress a woman for a day in to a night out. The Bee is more expensive since its designers include Diane Von Furstenberg, Alice & Olivia, Hale Bob, Trina Turk, and Parker.
Name: The Spot Boutique and Bella Accessories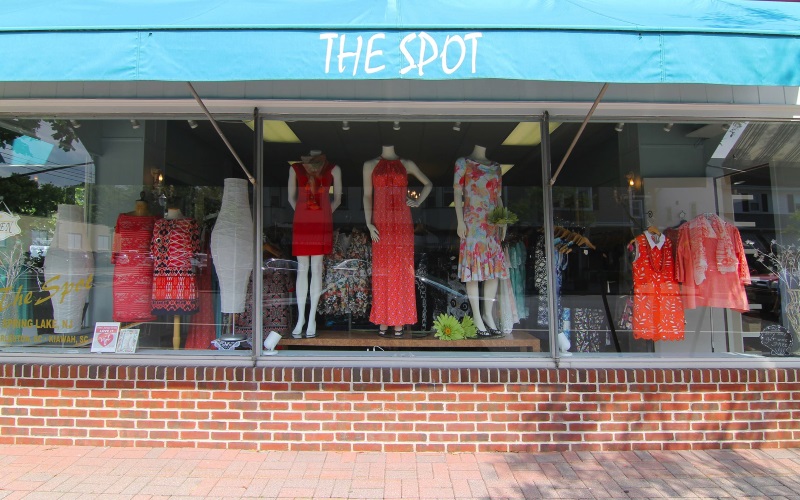 Location: 1226 Third Ave. Spring Lake, 07762
About: Offering a quality selection for woman who favor fashion and personalized service. The Spot has an experienced sales staff that knows how to make you look and feel beautiful. Designers that are offered include Nicole Miller, Tadashi, and Shoji. Find an outfit for day and night, special occasions, and of course accessories to make your outfit look the best it can be.
Morris
Name: Pretty Edgy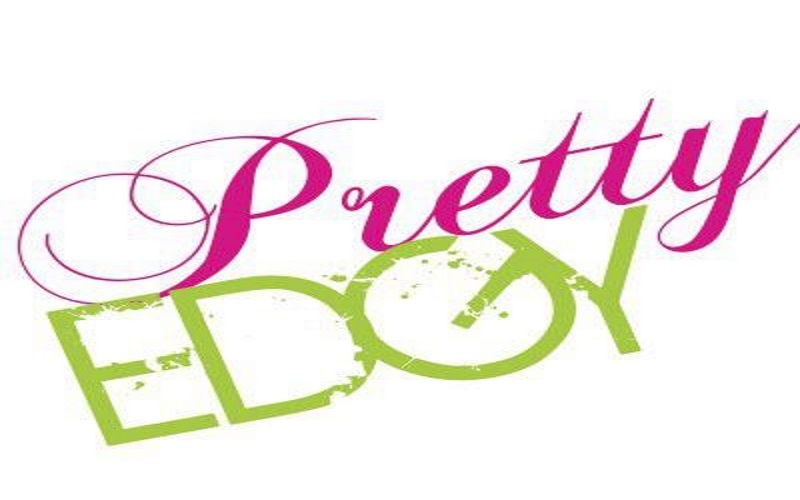 Location: 46 Stimis Lane East Hanover, 07936
About: They want to serve and celebrate their customers by providing a boutique collection of unique and affordable clothes. Provide limited quantities of hand-selected styles perfect for any occasion. Has been in business since 2010. Best known for pretty clothes for the edgy gal.
Name: Sisters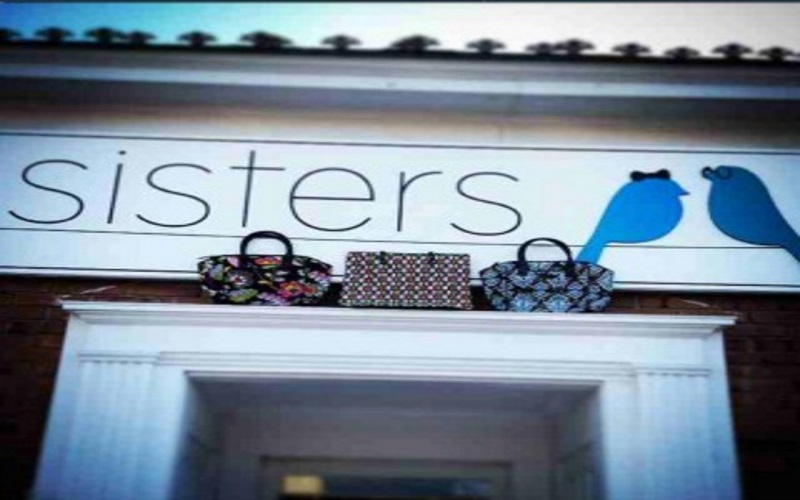 Location: 23 Broadway Denville, 07834
About: Their small boutique in downtown Denville offers a wide variety of clothing and accessories. They are best known for trendy clothing, jewelry and accessories. Feel like part of the family with their helpful and friendly staff. If you can not find something in your size, they can help to the best of their ability.
Name: Robin's Closet Boutique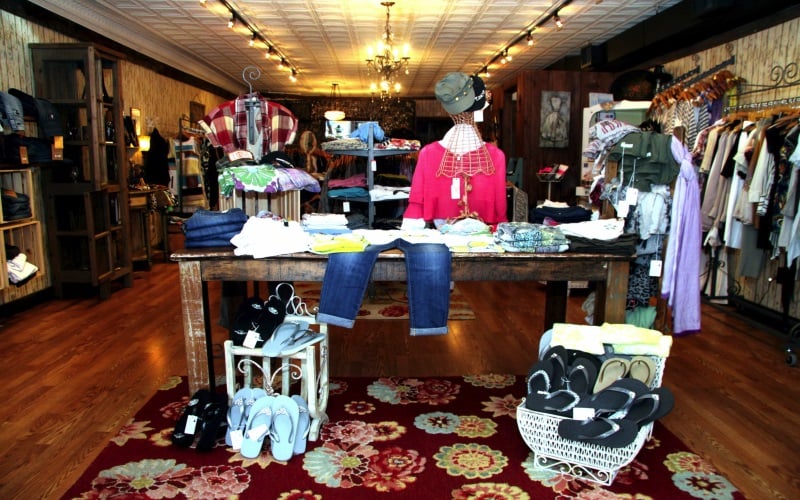 Location: 715 Main St. Boonton, 07005
About: Bringing the taste of New York City fashion to New Jersey, Robin worked in the NYC fashion industry for over 20 years so she knows what it takes to succeed in the business. Always find something spectacular in Robin's Closet. Clothing, to handbags, and jewelry.
 Ocean
Name: House of Lucky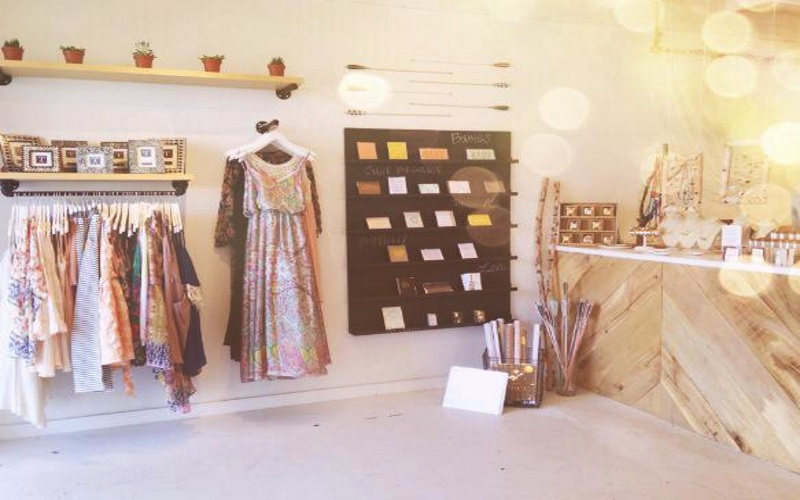 Location: 502 Grand Central Avenue Lavallette, 08735
About: "A curated collection for life, style, and little ones". Also, owns Lucky Lady on the Seaside Heights boardwalk. Opened in 2014, Patty (the owner) is a shop keep and stylist, she spends her days coming up with new collections and creating beauty in everyday moments. They bring you the most modern clothes for young girls to woman, there is something to fit everyone. Find accessories to match your new outfit as well. This shop located in the heart of Lavallete brings the women of the sea side town together and even hosts events at the store. Feel right at home when you shop with the staff at House of Lucky.
Name: Déjà vu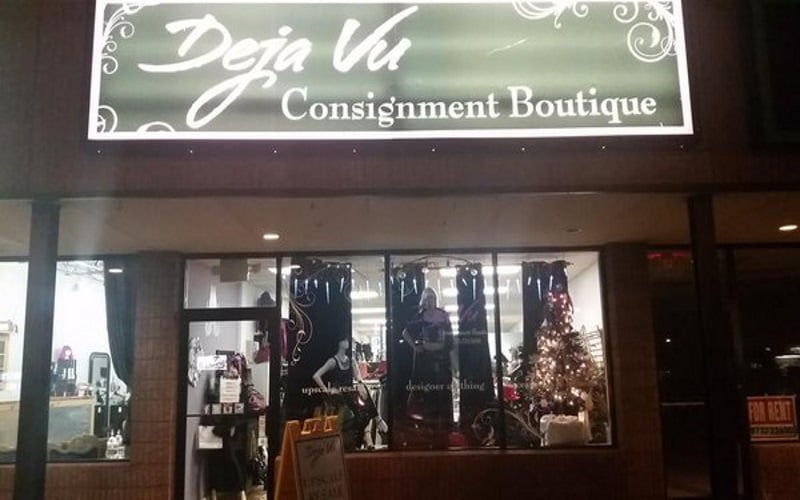 Location:1490 Rt. 37 East Unit 2 Toms River, 08753
About:  "New Jersey's best kept boutique secret". From shoes and handbags to jeans and dresses, their consignment inventory is always changing. Their pieces are from top designers for both juniors and women. They try to keep focus on current trends and designer merchandise. They are dedicated to giving each customer a fun shopping experience.
Name: Tangerine Boutique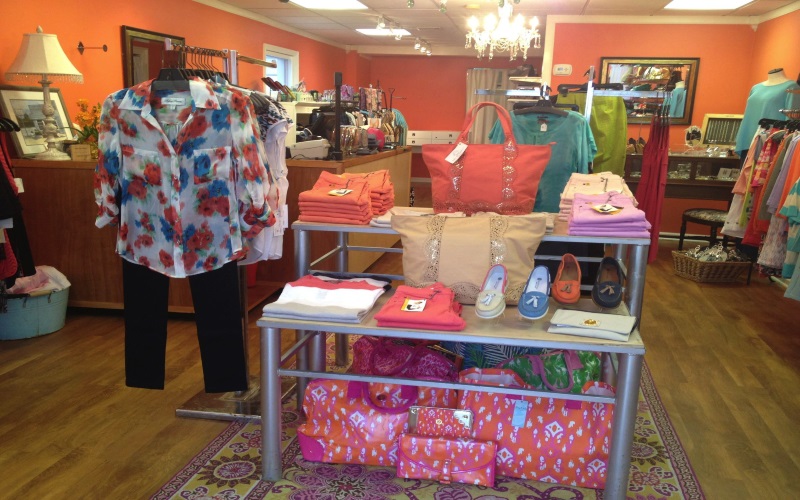 Location: 84 Bridge Avenue Bay Head, 08742
About: They classify themselves as a "mini department store" selling women's clothing, shoes, handbags, jewelry, and accessories. Go there to put together any outfit for any occasion. You can even find a great gift for someone special. They opened their doors back in 2003 with having in mind of being a one stop-shopping destination. They offer various brands ranging from Tribal to Weston, to Lokai and Liz Soto. Come in and see all of their 43 different brands.
 Passaic
Name: Urban Club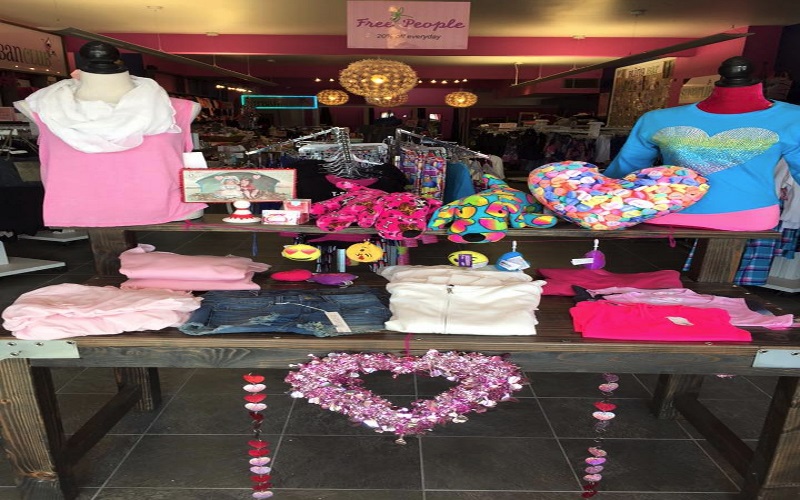 Location: 1168 Hamburg Tpke. Wayne, 07470
About: Urban Club offers multiple services, not just your usual clothing store. They offer fabulous custom designed spirit wear for your school, team and event. They also have airbrushing and a Bling Bar with hundreds of designs to choose from. Some of their featured brands include Vintage Havana, Sugar Lips, Brandy Melville, and Tractor. Founded back in 2011, they quickly become known for their outstanding customer service. They are best known for their "one stop shopping for savvy teens".
Name: Odyssey Boutique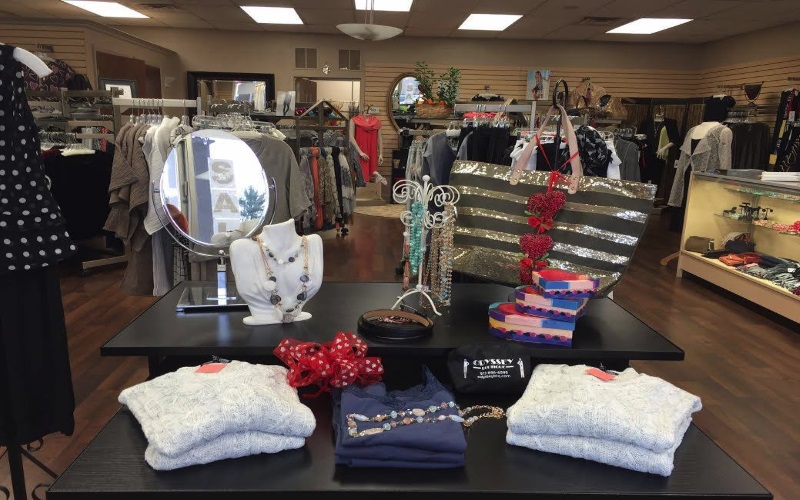 Location: 1154 Hamburg Tpke. Wayne, 07470
About: Odyssey will provide any woman with the latest clothing and accessories to match. To make sure you stay up to date with the various trends they will carry only the best of the what the season has to offer. The staff will personally assist each customer as they shop throughout the store. Make sure you have a unique experience when you shop with Odyssey Boutique.
Name: Crystal Art Designs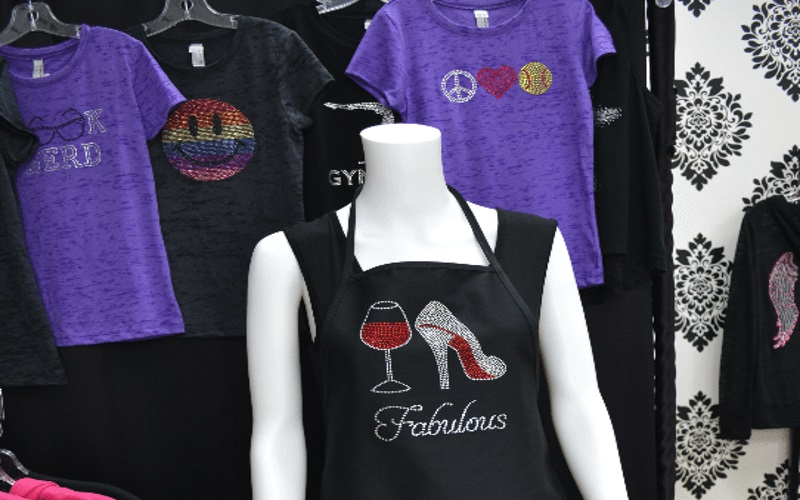 Location: 86 Market St. Clifton, 07012
About: Make everything sparkle at Crystal Art Designs. They are best known for their custom rhinestone shop but they do also have a regular fashion boutique. They offer the latest trends in tops, bottoms, jewelry and accessories. With their custom rhinestone selections, you can choose from any of their already made apparel or you can design your own rather it be for a school, team or even your bridal party.
Salem
Name: The Pretty Penny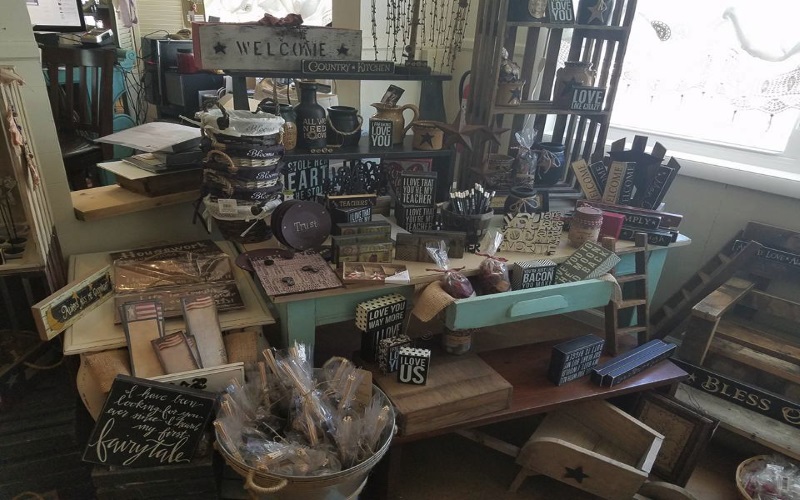 Location:  293 Shell Rd. Carneys Point, 08069
About:  A perfect place to find unique merchandise and gifts that a larger retailer does not offer. They showcase products from local artisans and from quality suppliers. Shop in a very relaxing yet engaging atmosphere. They want to provide you with unique, high-quality merchandise. You can find things from accents for the home, jewelry, scarves and other accessories.
Name: The Grasshopper Shoppe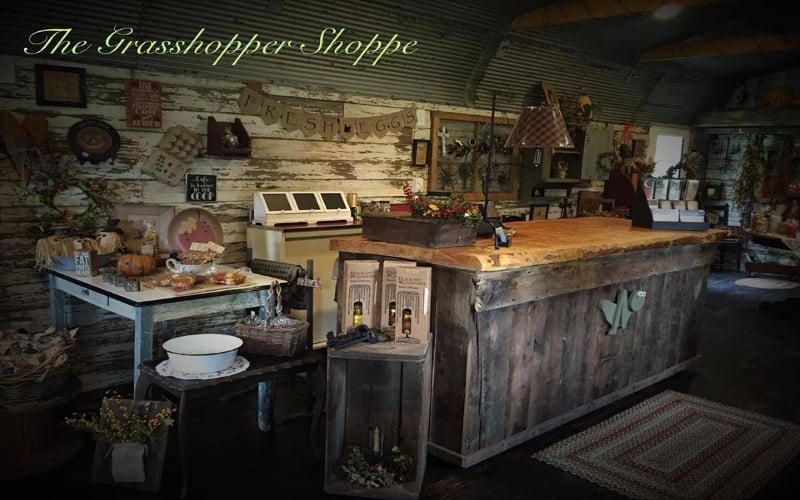 Location: 435 Route 49 Quinton- Marlboro Rd. Bridgeton, 08302
About: This little shop offers primitives and unique every day finds. They change with the seasons, so when you see something you better grab it. Come back each season with little things to make your home feel special. They offer things for the home as well as little accessories and handbags. Items are always changing!
Name: 1 of a Kind Boutique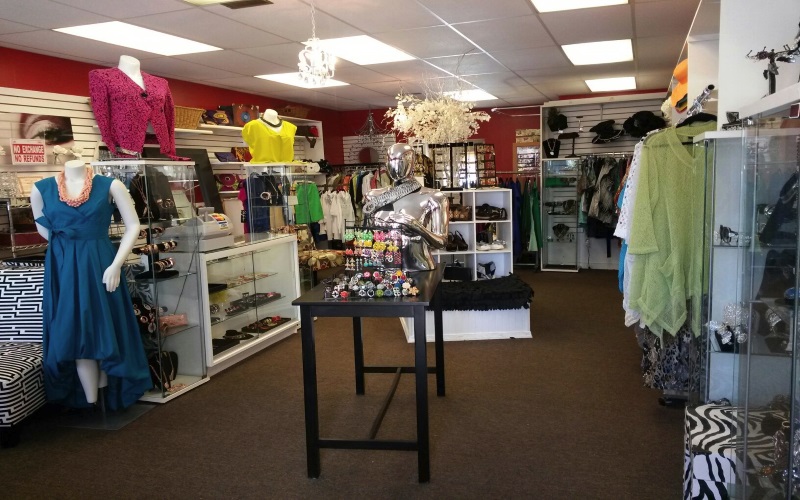 Location: 155 W. Broadway Salem, 08079
About:  A one of kind boutique with awesome energy from the staff. Walk in and find designer clothes, men's/women's accessories, and custom made shoes. The owner Mrs. Walker, is a stylist and personal shopper. She is sure to have everything you need to find.
Somerset
Name: The Red Toad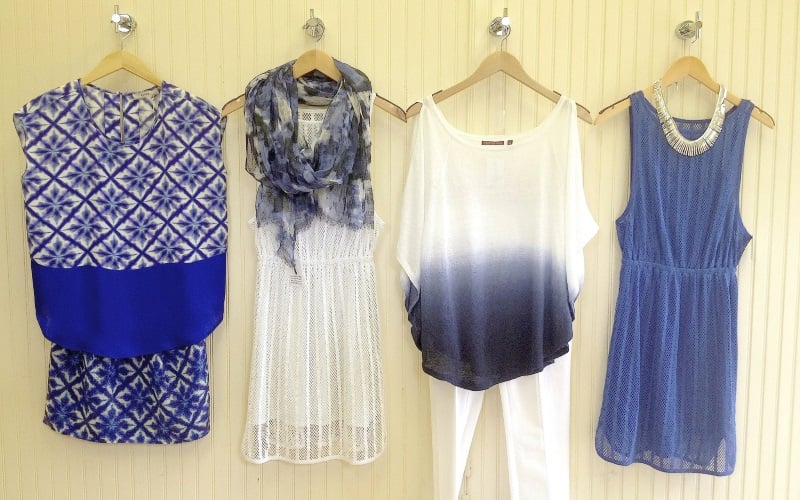 Location: 219 Main St. Gladstone, 07934
About:  Barbara Davis, the owner of The Red Toad specializes in selecting the best styles for her costumers. She wants to make sure you are always current, contemporary and chic. While shopping with them you can shop with a personal style consultant. They want to make sure you get the most out of your shopping experience so they stress on their outstanding customer service. Shop in store or online.
Name: Melange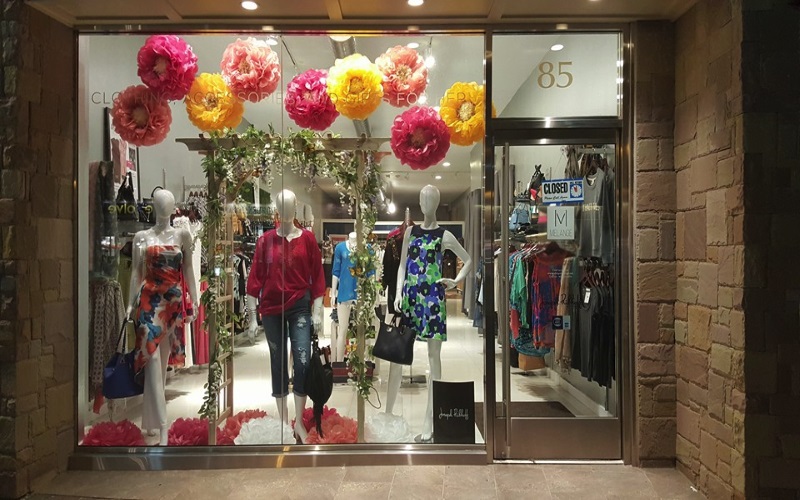 Location: 85 W Main St. Somerville, 08876
About: This boutique has something for every style you can imagine. Bohemian, preppy, classic, trendy, bold and understated. Clothing for work, a night out, and even dresses for a wedding they have it all. Stop in and check out some of their awesome gift ideas and accessories as well.
Name:  Hillary's Fashion Boutique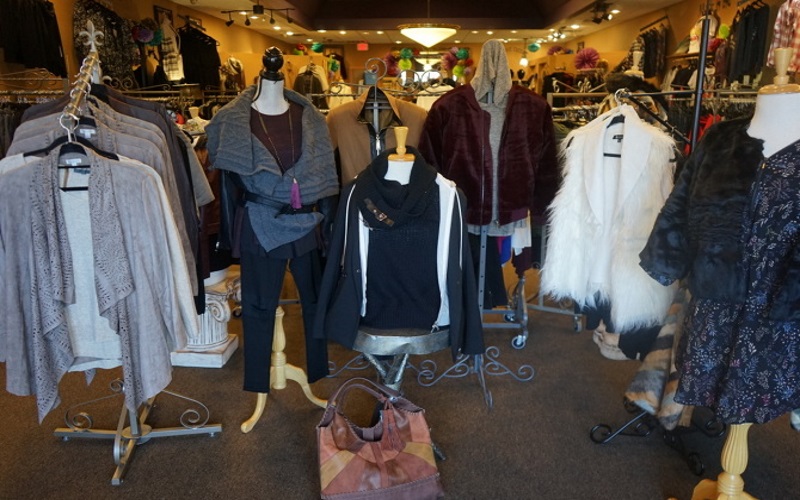 Location: 177 Washington Valley Rd. Warren, 07059
About: They say Hillary's has been Warren's neighborhood closet for the last 15 years. They have clothes for women and for juniors. They are constantly searching for the most up-to-date clothing and accessories. The staff can dress you from head to toe and their merchandise can fit any budget.
Sussex
Name: Nihao Fashion Boutique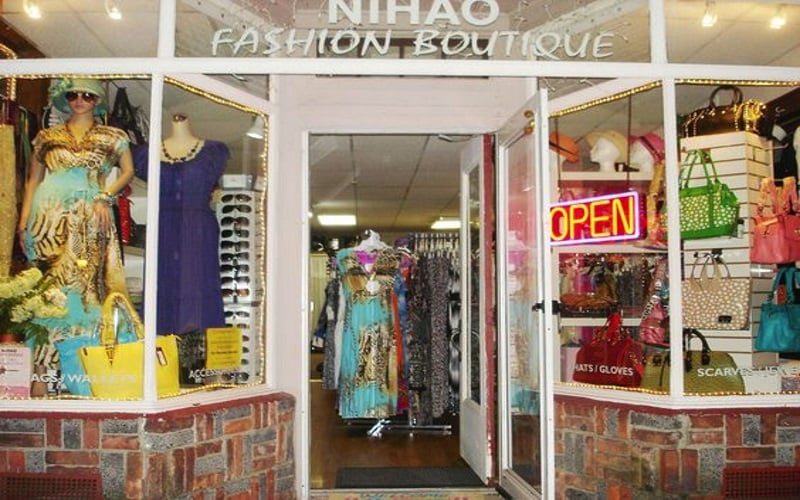 Location: 21 White Deer Plaza Sparta, NJ 07871
About: Nihao is the hidden gem in Lake Mohawk. They want to provide you with the latest fashion trends and offer a variety of merchandise. They strive to bring out your inner fashionista with their clothes, handbags, wallets, jewelry and accessories. They get in new merchandise weekly from the manufacturer and only carry well made products that anyone can afford.
 Union
Name: Willow St. Boutique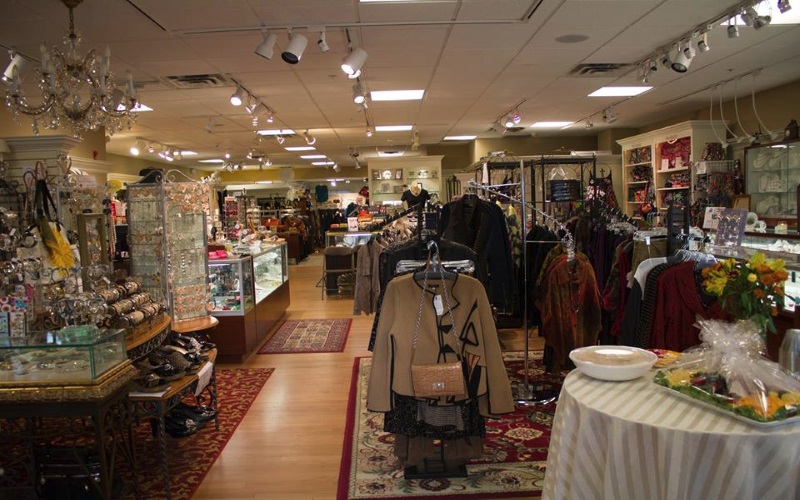 Location:  431 Springfield Ave. Summit, 07901
About:  At Willow St. Boutique that donot buy a lot of what they offer but they do buy the best. Everything is hand selected and the stylists in store can help make it your own. As they say "Our stock won't last forever but your style will." Shop for men or women, clothes, accessories, and shoes. Shop in store or online.
Name: Summer's Boutique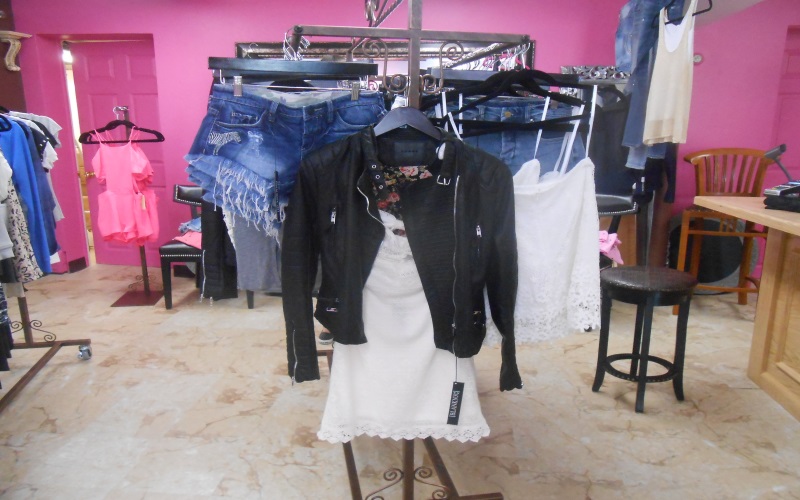 Location: 425 Springfield Ave. Berkeley Heights, NJ 07922
About:  Summers is a boutique for girls, teens, and women. A lot of the items they carry in the store are prices below the suggested retail price. They opened back in May of 2014 so they are a fairly new boutique in the area. Some brands they offer are Free People, Chaser, Vintage Havana, and So Nikki.
Warren
Name: Mae's Place Consignment Boutique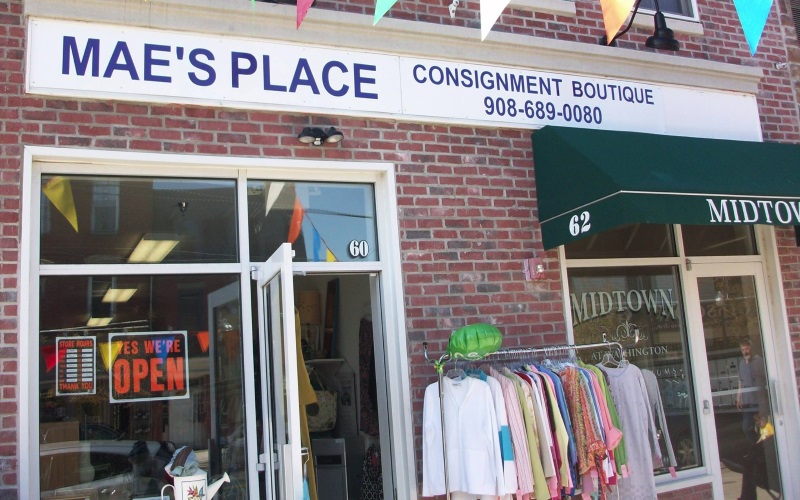 Location: 60 E Washington Ave Washington, 07882
About: They offer gently worn women's clothes and accessories. Their prices are hard to beat. Inside you will find clothes (including plus sizes), shoes, home décor, furniture, novelty items, cosmetics, collectibles, antiques, vintage items, jewelry, and seasonal items. They are constantly getting new items in almost every day. Lots of name brands with tags still on them.
Name: The White Raven..A Unique Boutique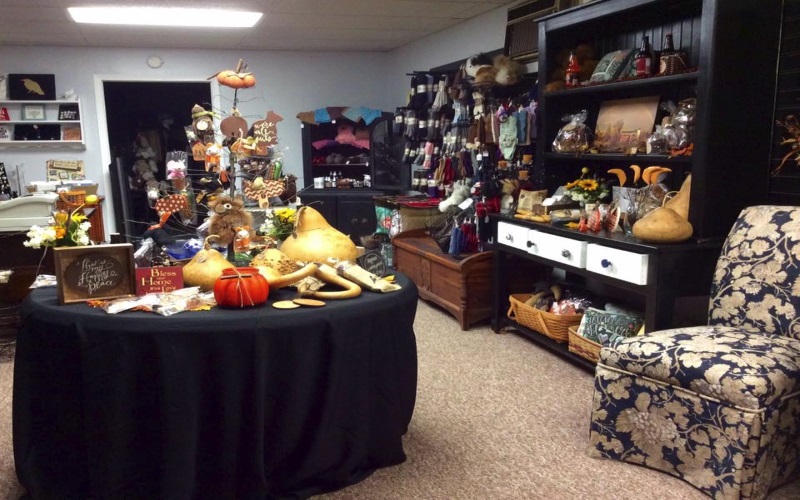 Location: 17 Main St. Blairstown, 07825
About: This little boutique located on Main street carries gift items, necessities, and accessories. They say there is something for everyone and they have a wide variety of items. Find something for the hard to shop for person in your life.
Name: G&G's Big Closet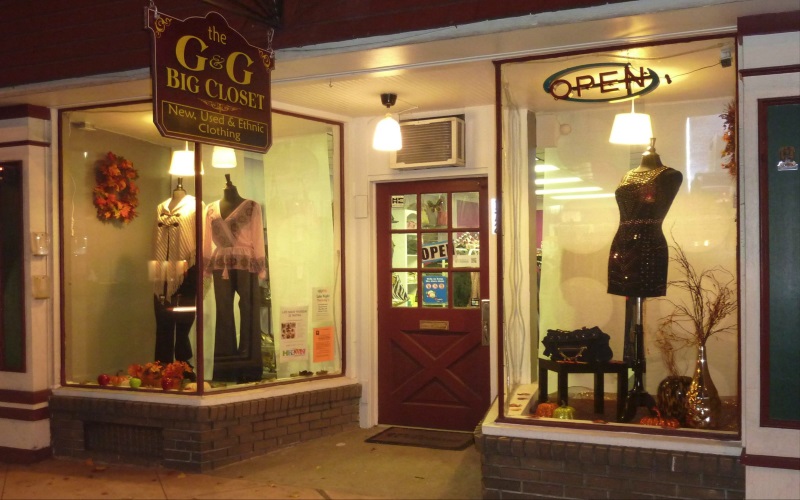 Location: 172 Main St. Hackettstown, 07840
About:  Select from trendy new and gently used clothes, shoes, and accessories. They have a broad range of designers and handmade offerings from South America. They are best known for their contemporary and ethnic clothing. They price their items with you in mind so it is accommodating for everyone.
Shop until you drop in NJ
Once you have visited all of these amazing boutiques check out FunNewJerseys guide to shopping all over the state!
Happy shopping from FunNewJersey.com!