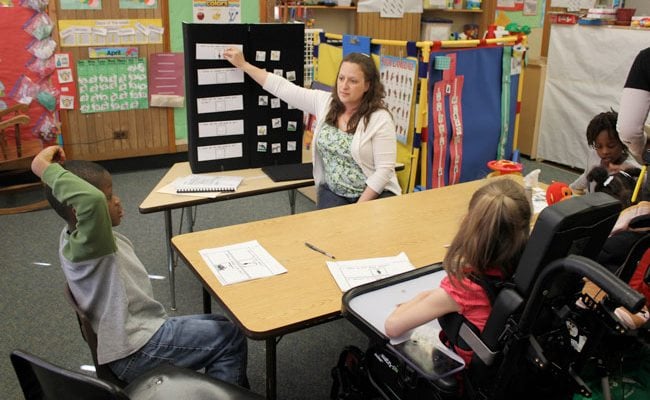 There are Ways Out of the NJ Special Education Program
While a child may be placed in a NJ special education program during their elementary school years either as a result of an underlying condition or disorder such as cerebral palsy or Asperger's Syndrome, remaining in these classes for the duration of their schooling is not certain.
In the state of New Jersey, if the administration believes that a child in special education is exceeding the expectations for their education level and classroom activity, the child study team will begin an evaluation process where the results determine whether a transition into mainstream classes is appropriate.
The evaluation process:
The evaluation process for determining whether or not a special needs child can comfortably transition into larger classes with more students and no teacher's aid is by no means painful for the student. Rather than putting the child through a battery of tests that would frustrate any child and make them nervous, the child study team will perform a review of their educational records.
NJ teachers and advisors will sit down with parents and discuss the child's performance. If it is seen that the child has made significant improvements over the course of the last few months to a year, the idea of transitioning to mainstream classes will become a possibility.
During this process, the child's current teacher will also be closely monitoring the child's performance during daily lessons and activities. They will keep a record of the child's behavior, noting whether or not they believe that the child could excel in a less structured classroom with less supervision.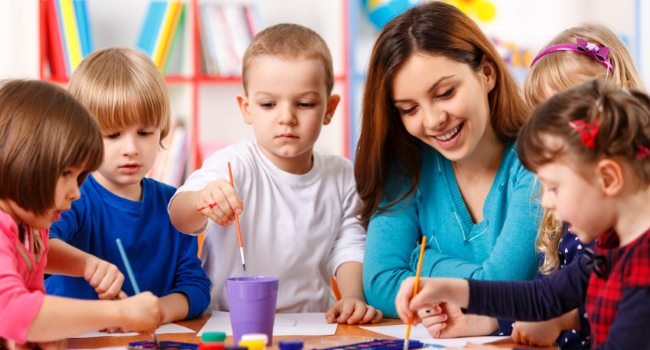 Signs that a special needs child is ready to leave the small classes with regular interruptions for therapy include an increased ability to focus and understand material without assistance from the in-class aid, appearing to be bored with the pace of the class and the material being covered and, lastly, if they are no longer in need of the therapies that take them out of class multiple times a week.
The transition:
In the state of New Jersey, if a child is only in special education because they have a minor developmental disability and minor physical disability such as the case of a stroke or cerebral palsy, permanent placement in special education may not be necessary.
In addition to educators monitoring the performance in the classroom for these children, physical and occupational therapists will be assessing movement and fine motor skills during each session. Where a child may still be slightly struggling on the educational standpoint, meaning they might still need some help understanding material, their therapists could report outstanding performances in terms of movement ability.
In cases such as these, where a child may still require some help, but are continually progressing and seemingly getting to the point of full educational abilities, the New Jersey Department of Education and local school officials may decide to place the child in one mainstream class a day. By doing this, children will be given the chance to truly shine and show their capabilities. The slow transition assures that there is little to no feelings of overload and, should children become uncomfortable and feel unprepared, they can move back to their original class without a problem.
However, should this small transition be a success and the child's grades do not drop nor their stress levels skyrocket, the school, in conjunction with the parents' desires, will likely further integrate the student into mainstream classes.
The next step, following the placement of a special needs child into one mainstream class a day, would take place at the beginning of the next school year. Rather than placing a child into special education the following year, the school will place the student into a mainstream class on a primary basis, only pulling them out for one or two resource classes.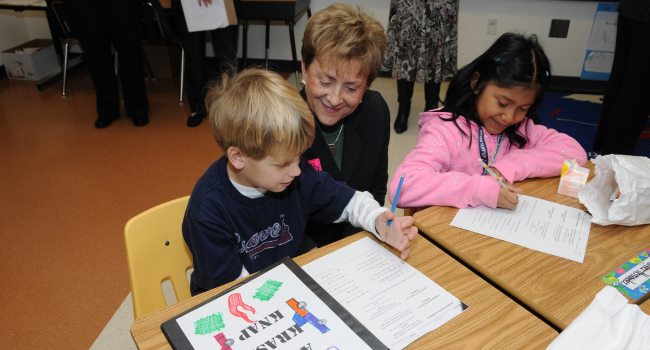 This step of the transition process ensures that the child is still receiving extra help in the subjects they need, while simultaneously allowing them to move forward where they can. Additionally, the resource classes, which are smaller than mainstream classes but not as small as special education classes and do not have a teachers aid, ensure that the child's comprehension levels are where they should be for their age and grade level.
Because the classes are smaller, the teacher will still be able to interact with each student on a more personalized level, communicating with parents should they assume there is a problem. They will be able to offer more in-depth lessons than the special education classes, with more explanation of confusing areas that a child would not receive in the mainstream comparison class. In a sense, this stage of the transition acts as a happy medium between full mainstream integration and holding onto the last supporting strings of special education assistance. It might be viewed as the last year a child uses their training wheels before graduating to a bicycle.
Rights as the parent:

If a parent of a special needs child is approached by the school and told that their child is no longer in need of the program services, but they believe otherwise, the NJ state law entitles them to a reevaluation by the school or an independent evaluation performed by a professional who does not work for the school district.
The New Jersey Department of Education and N.J.A.C.6A:14 law states that "You may request a change in the evaluation, eligibility, IEP or placement of your child. Whenever you make such a request of the school, you should make the request in writing and keep a copy for your records. The school has 20 calendar days to answer you in writing. School holidays are not counted in the 20 days. But, schools are required to respond within 20 days during the summer" (Parents Rights in Special Education). This means that although the school may believe one thing regarding a child's education, the parents, who are more knowledgeable of their child's condition, have the right to an informed decision with more than one person's input and the school must comply with the final results.
Should it be decided that a second evaluation of a child's educational needs be obtained, parents will have a few choices. They can have a professional from another school district, a licensed and certified practitioner or an educational services commission perform a second evaluation, offering their input regarding the child's classroom placement. Upon this decision, it will be determined whether or not the child remain in special education or be placed in mainstream general education classes.
In the reverse situation:
Some parents may encounter a reverse situation where it is being recommended that their child, who is currently in special education classes, remains in those classes, but the parents wish to take them out. If a parent believes that their child is no longer in need of special education classes, but the school is stating otherwise, they can revoke their consent for their son or daughter's participation in the program and request that the child be placed in general education.
These request must, under the guidelines of the New Jersey Special Education code, be submitted in writing by the parent and responded to by the school 20 days after it has been received. Although the school may not agree with a parent's decision to place the child in mainstream classes, if they do not respond to the school's revocation response letter within 15 days, the child in question will automatically be considered a general education student in terms of both classroom placement and disciplinary actions.
One important thing that parents must consider in these situations is that the transition process from special education into mainstream general education may not go as smoothly as it would should the school have recommended the switch themselves. Where students would originally be eased into the classes, spending increasing amounts of time each week in larger classes, upon revocation of consent by a parent, the school is required to make the switch swiftly, providing a complete and appropriate education to the child.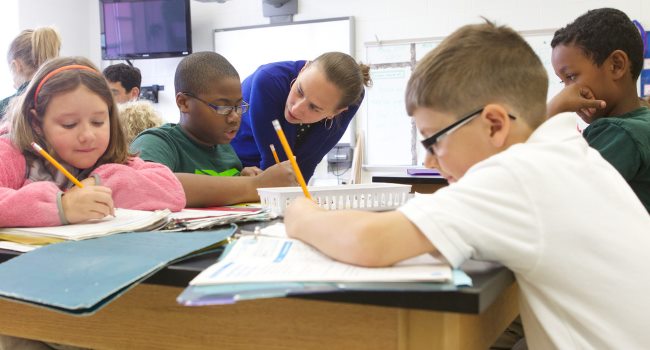 As a result of such an abrupt transition, children, although perfectly capable of excelling in a general education classes, may struggle. These children are accustomed to smaller classes with more guidance and although the parents may believe revoking consent and instantly placing their child in general education is the best option, it could result in declining grades and lowered self-esteem. The new environment could overwhelm a child and they may miss their friends, making their performance weak and make parents wonder if they made the right decision.
The best course of action a parent can take if faced with the decision to either have their child remain in in a NJ special education environment or transition out is to listen to the child study team and the various professionals that work with the child regularly. If the parents feel as though the wrong decision was made by the school district, their decision to have their child reevaluated or removed from the classes should be long thought out and considered.
Not only is it important to have their comprehension ability evaluated, but also their confidence, self-esteem, and social adaptation skills. Although a child may be able to handle themselves perfectly well in a mainstream general education class, if the proper transition steps are not taken, the student could suffer both psychologically in terms of confidence and comfort and educationally in terms of grades.
Once it is decided that a child is well prepared for the transition into new, larger classes, New Jersey's Department of Education attempts to make the move as smooth as possible. While they cannot do this under the circumstances of consent revocation, they are always aiming to give children the education they need in the moment, making any new classroom placement seamless and natural.
Why do you think the special education program is important for children with disabilities? Do you think special needs programs outside the public school system are equally effective? Let us know in the comments below.