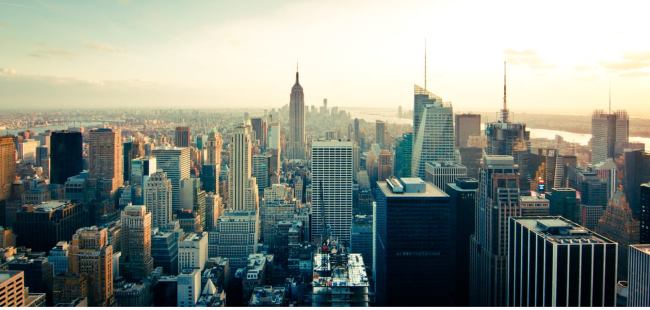 NYC Food Tours Your Taste Buds Will Thank You For.
New Jersey may be home, but that doesn't mean we can't jump on the train for a sweet day trip to the Big Apple every once in a while.
And what could make that trip better than ever?
A One-of-a-Kind New York Food or Bar Tour!
Instead of wandering around the great big city and trying to guess a good place to eat, let these expert food guides simplify it for you.
Choose from a variety of food and culture tours, or book a tour with a larger variety of NYC foods.
Every New York City food tour includes mouth-watering food samples and cultural delicacies.
To make it easier on you, we did the research and found the very best of food tours in NYC!
See the ten best NYC food tours!
We have also included noteworthy bar tours on this list!
You can find completely unique NYC bar crawls right here.
Experience nothing but the best on your next trip to NYC when you use a food and bar tour!
---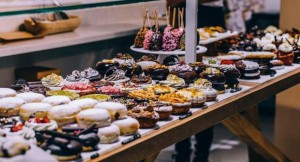 Tour Information:
Tour Length: 2 hours
Walking Food Tour
Includes Chocolate Samples
This tour is perfect for a chocoholic! And let's face it: who isn't in love with chocolate?
Enjoy complimentary chocolates at every stop!
This tour will take you to 8 of the very best chocolate shops and bakeries in New York City.
Some samples include:
Designer Chocolates
Cupcakes
Macarons
Visit New York's most renowned desserrt boutiques and chocolatiers!
Use your NYC tour ticket for a discount.
---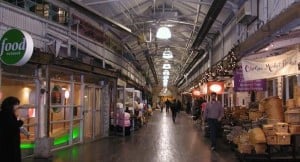 Tour Information:
Tour Length: 3 hours
Walking Food Tour
Includes Food Samples and Sightseeing
Take a tour of the trendy Meatpacking District and the Chelsea Market!
A visit to New York's only elevated outdoor park makes this tour unique.
Experience more than just great food!
The Chelsea Market is a 117 year old historic site as well as a major NYC shopping center.
Enjoy a variety of food samples:
Fried Oreos with Handmade Vanilla Whipped Cream
Italian Zucchini Crostata
Mini Beef Pie and Kale Salad
Mini Cone of Artisanal Gelato
Tour foods depend on the time of your tour; every tour will receive 7 complimentary samples from unique NYC restaurants and markets.
---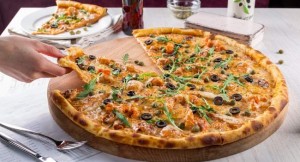 Tour Information:
Tour Length: 4.5 hours
Food Bus Tour
Includes Bus Transportation, Pizza slices, and Complimentary Goody Bag
Meet the New York Pizza Bus in the city for a unique tour of the best pizzeria's.
Visit the top 4 pizzeria's in NYC on this food tour.
Every pizzeria will give you a complimentary slice.
Compare the difference between the classic brick oven and modern furnaces!
If you've never tried New York pizza, this is the tour for you!
New York pizza is the absolute best in the United States.
It would be wrong to not take advantage of this awesome NYC pizza tour.
You will even receive a goody bag at the end of your tour. Talk about hospitality!
---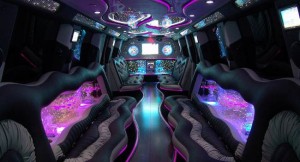 Tour Information:
Tour Length: 3 hours
Bar Tour by Limo
Includes Limo Transportation, Cover Charges, Reserved Area at 1 Rooftop Bar, and Complimentary Drinks in the Limo
Party like a rock star at some of Manhattan's most popular and trendiest rooftop bars and speakeasies!
This NYC bar crawl and speakeasy tour will take you to places celebrities often party!
The tour guide will travel with you and be sure to tell you all about every celebrity that has made an appearance at this locations!
Manhattan's rooftop bars and speakeasies are sure to make you feel like VIP!
Who wouldn't want to travel by limo, anyway?
Free sparkling wine, white wine, and beer will be available in the limo!
Experience all of Manhattan's incredible nightlife on this NYC bar tour.
---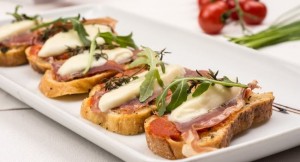 Tour Information:
Tour Length: 2 hours
Walking Food Tour
Includes Tour Guide and Food Tasting at Several Italian Restaurants in NYC

Discover the best tastes of Italian culture in NYC with this walking food tour.
Try a multitude of different Italian dishes.
Visit the bakery that Frank Sinatra himself swore by!
Try the best mozzarella and ricotta cheese you've ever had!
Every Italian business you visit on this NYC food tour is over 100 years old.
---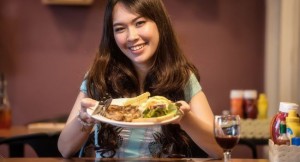 Tour Information:
Tour Length: 3 hours
Walking Food Tour
Includes Food Samples from Select Restaurants or Markets, Beverages, and a Neighborhood Map

Try one of the best NYC food tours – right in Brooklyn!
This walking food tour will take you to the most popular restaurants in NYC.
Your expert local tour guide will share all he knows about the neighborhood and its history.
You're guaranteed to leave with a full stomach and tons of new NYC knowledge after this food tour!
Restaurants cover a variety of food cultures – from Middle-Eastern eats to Italian pizzerias!
---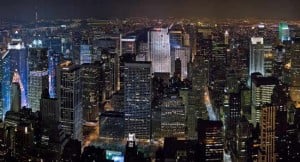 Tour Information:
Tour Length: 3.5 hours
Manhattan Night Tour by Limo
Includes Limo Transportation, Views of New York Night Life, and Dinner at Manhattan's Only Revolving Rooftop Restaurant.
See the city in style with this NYC night life tour!
Enjoy dinner at one of the most luxurious restaurants around.
You will take stunning rooftop photos at New York's only revolving restaurant.
Get picked up in a limo from your hotel to begin your tour!
You will see Manhattan's stunning nightlife.
Experience unforgettable dishes with a 3 course meal included in ticket purchase.
Choose one of three choices for every course!
This world famous restaurant will blow you away with their delicious foods and breathtaking views of the city.
Explore New York night life the way you are supposed to!
One of the very best NYC food tours.
---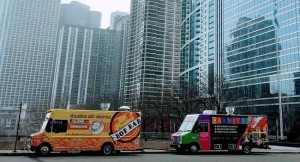 Tour Information:
Tour Length: 2 hours
Walking Food Tour
Includes Food and Tour of Neighborhood You Select
NYC is known for its food carts – and now you can tour the best of them all!
Learn all the tips and tricks to getting a great and quick lunch in the city.
Choose between two tour locations to get started:
Midtown
Financial District
Your expert tour guide will bring you to the very best food carts around.
This is perfect for the start of your NYC trip, so you know exactly what food carts will be worth your time during your visit.
Try 5 food samples on your NYC walking food cart tour, as well as one dessert sample.
---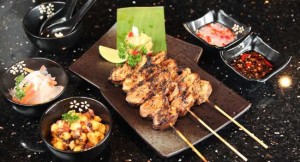 Tour Information:
Tour Length: 2 hours
Walking Food Tour
Includes Seven Food Tastings
Discover a variety of New York's best foods on this food tour of NYC.
Try authentic Italian pizza!
Or famous New York bagels in Times Square.
You'll love all the dessert stops too – from cupcakes to cannolis.
Experience seven different popular flavors of New York.
This NYC walking food tour isn't called "The Great Food Tour" for nothing!
---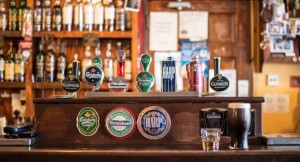 Tour Information:
Tour Length: 3.5 hours
Walking Bar Tour
Includes Three Complimentary Drinks and Visits to Three Unique Pubs
Experience the bohemian nightlife of the West Village with this pub crawl in NYC.
This NYC pub crawl will take you to three historic pubs.
You will love the fun and bubbly atmosphere as you drink with an expert tour guide.
Your guide will share all the incredible stories about famous people that have come through each pub.
Visit the bar Jimi Hendrix performed his first live show in.
Learn about Dylan Thomas' death at the White Horse Tavern – one of this favorite bars.
Sit where Bobby Kennedy sat when he decided to run for president!
You'll be amazed by the stops on this pub crawl through NYC!
---
Want more exciting tours?
FunNewJersey.com has found all the best and most unique NYC tours for you!
To make it even easier, you can purchase your tickets right through our online store!
You don't even have to settle for a food tour if you want something different.
Check out these awesome categories:
These unique New York City Tours will amaze you!
Make your next trip into the city a one-of-a-kind experience by using the best NYC food tours.
Grab your friends and family for an unforgettable memory, whether you are walking your food tour through NYC, or riding in a limo!
You won't be able to say no to some of these awesome bar and pub crawls in NYC!
Don't forget to get your favorite New Jersey t-shirt before you head to the city; be sure everyone knows New Jersey will always be superior in your mind, despite your surrounding of "I Love New York" shirts!
You can even grab a bottle opener before you find yourself in a sticky situation on a New York bar crawl!
Check out all New Jersey Themed Products here: www.Shop.FunNewJersey.com