Power Play Gaming Is the Most Unique Business You Have Ever Heard Of!
Are you looking for something new to do in New Jersey?
Something exciting?
Something that no one has ever done before?
Power Play Gaming is a high-end Arcade that offers a unique video gaming experience for all ages!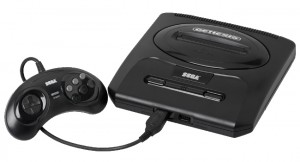 Host special events or birthday parties for kids, teens, or adults alike.
BYOB for adults, too!
Parties range from groups of 6 to 30 guests.
Find this unique venue in Denville, NJ.
Kids can play Minecraft together!
Or choose one of many other games:
Fornite
Mario Kart
Skylanders
Lego games
Grand Theft Auto
Halo
Call of Duty
Madden
NBA
FIFA
Even play a variety of game systems:
Xbox 360
Xbox One
Wii
Wii-U
Sega Genesis
Nintendo
N-64
Old School Cocktail Table
And board games!
Pick from their multitude of special events!
Sports Teams, Scouts and Non-Profit Organizations always receive discounted pricing.
Party Packages vary in price but is typically around $350 (or less) for a 90 minute party.
These are planned for 10 kids with 2 pizzas, drinks & paper goods.
They offer discounted pricing for weekday parties, very large parties and all-night or all day parties.
Host a Monday Night Football Event!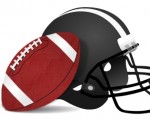 Get your friends together to watch your favorite game.
You can even play Madden to celebrate!
Enjoy pizza, chips, soda, and BYOB.
Rent multiple TV's for additional charges.
Power Play Gaming will also bring the fun to you!
Have the party delivered to you:
Snow Cone machine, Laser Tag, Tattoos or Minecraft Parties
Last minute in-store parties are available if your party gets rained out.
Parents: Try the "date night" special!
Drop your children off so you can have a night out.
Power Play Gaming will keep your kids busy with their favorite games.
And you can enjoy a night on the town!
Free Days of Gaming are held 4 or 5 times a year.
This is a great time to check them all out!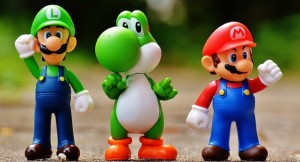 Find unique events on the calendar.
Older teens and young adults enjoy:
Tournaments
Overnight parties
Lock-in's
Special Power Play Music nights are normally held once a month.
Local bands showcase their talent while everyone enjoys Video Gaming to the beat.
Pricing for these events is normally $10 per person for a few hour event.
Check out their calendar!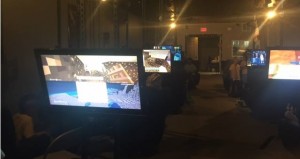 Contact them now!
If you are looking for more information or have questions please check their website at www.powerplaygaming.net,
Twitter @PowerPlayGaming
Facebook Page @Power Play Gaming
You can also email sue@powerplaygaming.net or text (973) 664-7104 for immediate attention.
Please call (973) 627-0927 during business hours.