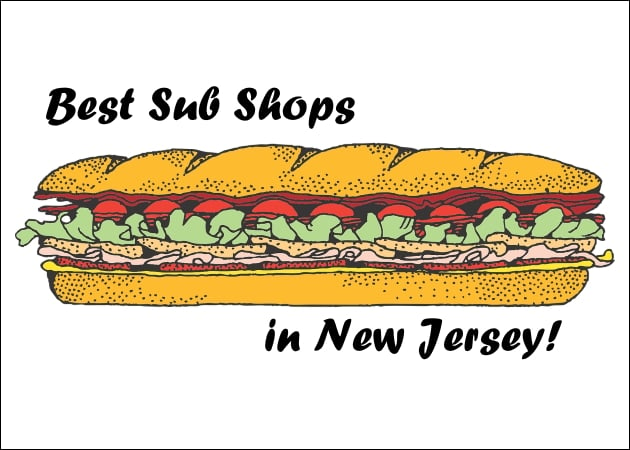 New Jersey is known for subs. In fact, we even have a chain called Jersey Mike's devoted to the art of making great sandwiches. Saying that New Jerseyans love a good sub sandwich (or as those in South Jersey may say, "hoagie") is like saying that New Jerseyans love a night out at a bar near the Jersey Shore. It's an understatement; subs are a way of life here. As sub connoisseurs, we in New Jersey have our preferences in terms of quality sub shops. For visitors, or just people who want to find the best sub sandwiches in the state, this list will tell you all about the very best sub shops in New Jersey – in no particular order.
---
Chiarello's Hamilton Food Market, Trenton NJ
Chiarello's has some of the freshest ingredients possible in their subs, and those ingredients are often locally sourced. Locals insist that it's one of the most affordable, high-quality sub sandwiches in the area. Unlike other sub sandwich shops, Chiarello's never skimps out on the meat or cheese in any sandwich. Expect to get a very filling sandwich anytime you stop by. Locals also note that it's a top tier place to get great potato salad. Note: Chiarello's caters!
Chiarello's
Site
609-586-4635
1634 Hamilton Ave, Trenton NJ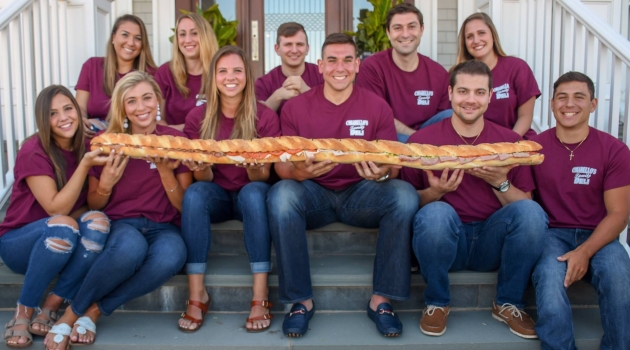 ---
Florentino's, Middletown NJ
If you ask anyone from Middletown what the best sub shop is in New Jersey, then you're going to hear them say "Florentino's." It's just the way life is. We aren't going to complain about this reaction, since they're absolutely right in citing it as the best sub shop in Middletown. In fact, it's regularly noted as one of the best in all the state. This is primarily because of the fresh ingredients, the friendly staff, and the incredible knack they have for putting together amazing catering platters in a minimal amount of time.
Subs aside, this shop is known for making a mean penne vodka.
Florentino's
Site
732-671-1801
1148 Rt 35, Middletown NJ
---
Just Subs, Hillsborough
This unassuming store in a shopping plaza seems like just an average sub store until you walk in. Few, if any, sub shops actually have a cult following complete with tee shirts and magnets like Just Subs. Obviously, you don't get a cult following without having incredible subs. Their fresh ingredients, as well as their excellent sub combinations, make it a winning shop any way you look at it. There are multiple shops in this chain, but if you want to taste the "true Jersey original," Just Subs in Hillsborough is where you're going to have to go. It's also known for being very affordable, and giving you the most bang for your buck.
Just Subs
Site
908-874-0088
Sunnyland Plaza
422 US Hwy 206, Ste 2
Hillsborough, NJ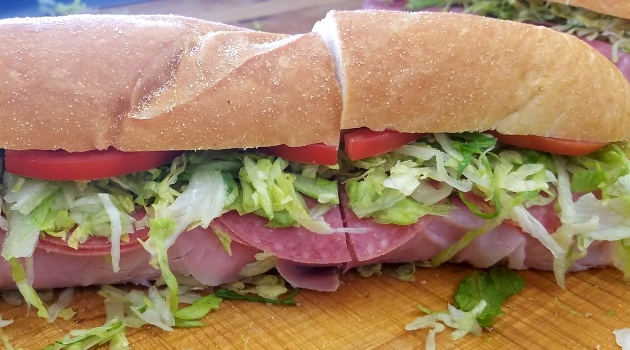 ---
White House, Atlantic City NJ
Next on our list of best subs in New Jersey is White House, a small restaurant based in Atlantic City. White House is known for being an old world sub shop with an ambiance that makes you feel like you just took a time machine back to the 50's, and that alone is cool enough to note. This super busy sub shop proudly boasts some of the most delicious (and most massive) sandwiches in all of South Jersey.
It's got the winning environment, the mouthwatering sandwiches, and the absolutely awesome Jersey Shore history to back it. It doesn't take a rocket scientist to see why White House has become a mainstay in the Jersey sub scene. It is, plain and simple, the best sub shop in South Jersey.
White House
Site
609-354-1564
2301 Arctic Avenue, Atlantic City, NJ 
---
Donkey's Place, Camden NJ
Donkey's Place is so famous for their sub sandwiches, foodies will actually go through the rough part of Camden just to get a taste. This sub hotspot has even been featured on the Food Network because of it's Jersey-authentic subs and foods. That being said, they were featured on national television for making a better cheesesteak sandwich than any place in Philly.
Expect to get an amazing meal, especially if you choose to order a sub sandwich or a cheesesteak sandwich. Regardless of what kind of sandwich you order, a hot, oozing sandwich chock-filled with amazing goodies is what you should expect to get. It's just the way that Donkey's Place rolls.
Donkey's Place
Site
856-966-2616
1223 Haddon Ave, Camden NJ
---
Mike's Sub Shop, Keyport NJ
Mike's Sub Shop is the tiny shop by the sea that has managed to stay standing through several major hurricanes – including superstorm Sandy. This tiny shop is often thought of by locals as one of the only places in town to get a meal that you'll remember for the rest of your life. The subs are always fresh, and are always made to order. Everything from the lightly toasted bread to the substantial amount of fresh cold cuts makes it a great experience.
The four man assembly line used at Mike's Sub Shop has been in existence since its creation decades ago, and part of the sub shop's charm is the fact that the staff make you feel like family regardless of what time you visit. If you want to taste and experience a Jersey Shore tradition that has pleased families and friends for decades, Mike's Sub Shop is the place to go.
Mikes Sub Shop
Site
732-264-9730
103 W Front Street, Keyport NJ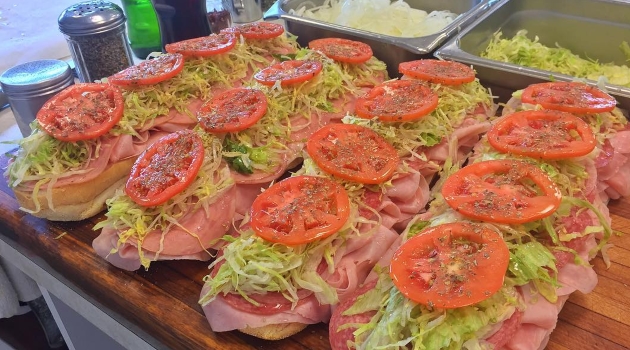 ---
Alfredo's Italian American Deli, Scotch Plains NJ
This deli has gotten a major amount of clients simply because they give you wonderfully fresh ingredients, authentic Italian cuts of meat, and some of the best service that you can receive. Most other sub shops tend to be somewhat strict on what you can order, but at Alfredo's, they give you total control over how your sandwich is made. The shop is open 7 days a week, and is always willing to help you cater your events. Their Bada Bing sandwich is a particular local favorite, and it comes with fresh mozzarella cheese and deliciously sauteed broccoli rabe. Yum!
Alfredo's Italian American Deli
Facebook
908-322-1899
1800 E2nd Street, Scotch Plains
---
Benanti's Italian Delicatessen, Bayonne NJ
Yet another North Jersey favorite makes our list. Benanti's has been in business for years, and has solidified its reputation as a true original Italian deli. And, as a true Italian deli in northern New Jersey, Benanti's prides itself on bringing in a little New York City swagger to the deli experience. Meats and cheeses hang from the ceiling, just like you'd expect in an old world Italian deli, and as an old world deli, it does not disappoint.
What really sets aside Benanti's from the rest is that it has incredible cold cuts and fresh cheeses that are often hard to find. At Benanti's, there are no short cuts in any of the sandwich making steps, and quality never takes a dive. As a result, many people are ready to say that Benanti's is one of the best sub shops in all of New Jersey.
Benanti's Italian Delicatessen
201-437-5525
16 W 22nd Street, Bayonne
---
Hoagie Haven, Princeton NJ
A longtime favorite of some of the world's smartest students, Princeton's Hoagie Haven has a reputation for excellence. The subs here are absolutely decadent, and often involve melted cheeses, perfectly cooked meats, and cold cuts that make your mouth water. In a town as upscale as Princeton, being able to keep a loyal clientele year after year is hard enough. This "hole in the wall" shop manages to do it – and remain a local legend because of it.
Since its inception in the early 1970s, Hoagie Haven has managed to become the de facto choice of struggling students, hungry athletes, and peckish professions throughout the Princeton Area. Whether or not the owner has a Ph.D in superb sandwich making is unknown, but they definitely schooled the Princeton area in what it means to make a great sub.
Hoagie Haven
Site
609-921-7723
242 Nassau Street, Princeton NJ
---
Taliercio's, Middletown/Red Bank NJ
Taliercio's is located in the Union Square Shopping Center on the border between Red Bank and Middletown, and on first glance, it's nothing special. However, when you start to notice how many people are always in this shop, you quickly begin to pick up on the fact that there's a little more to this place than what you initially thought. This shop is primarily known for using very fresh, very Italian ingredients, as well as the fact that most of their sandwiches melt in your mouth.
Since 1988, people have been flocking to Taliercio's because of the quality of the food that they serve, and because it's one of the most affordable sandwich shops around. While we can't tell you whether Florentino's or Taliercio's is better, we can safely say that both can easily run as some of the best sub shops in NJ. It's also worth noting that Taliercio's won #1 restaurant in all of Middletown according to TripAdvisor. Nice!
Taliercio's
Site
732-576-1888
500 NJ 35 North, #7G, Red Bank NJ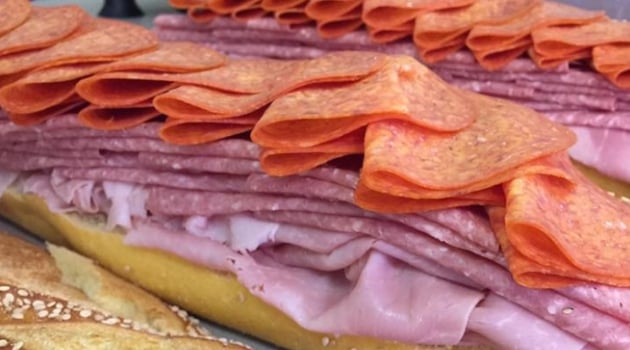 ---
Hero King Sandwich Shop, Newark NJ
This has been a Newark secret for way too long, and it deserves to be recognized for the awesome sub shop that it is. Hero King in Newark has amazing sub combinations that always manage to satisfy even the hungriest customer, and they're always prepared fresh in front of you. It's not too unusual to see students from Rutgers Newark and NJIT hit up this spot on the regular, thanks to its bulky sandwiches and its their ability to top each sandwich with the perfect amount of oil and vinegar.
It's hard to tell what really makes Hero King as popular as it is among locals. Is it Ray, the super-friendly owner? Is it the deliciously tangy oil and vinegar topping on sandwiches? Is it the fresh cold cut meats and delicious cheeses themselves? We can't say for sure, but what we can say is that it's a great sub shop – no matter how you cut it.
Hero King Sandwich Shop
Site
973-344-2322
406 Market Street, Newark NJ
---
Fiore's Deli, Hoboken NJ
To impress a Hoboken sandwich eater, it's going to take a lot of time, effort, and expertise. Fiore's has been doing that, day in and day out, for the past couple of decades. This old school Italian deli takes the art of making a delicious submarine sandwich to a brand new level, by not only incorporating fresh ingredients and classic recipes, but by making their own fresh mozzarella cheese in-house.
That's right, I went there. They offer fresh, house-made mozzarella cheese. Simply put, it doesn't get any fresher than actually making the basic ingredients in-house. When you combine that with the flaky bread, the savory meat cuts, and the fact that they do it all with a smile, you can't help but fall in love with their food.
Fiore's Deli
201-659-1655
414 Adams Street, Hoboken NJ
---
Wondersub
Wondersub in Old Bridge is a simple sub shop, with a menu only consisting of various hot subs and cold subs. There is also a cooler with drinks and deli salads (Note: the macaroni salad is phenomenal–a must try!). The most notable thing about Wondersub is that they offer six different types of fresh-baked bread, an asset that truly gives them an edge over the other sub shops out there.
Wondersub
Site
732-952-5800
2591 Highway 516, Old Bridge NJ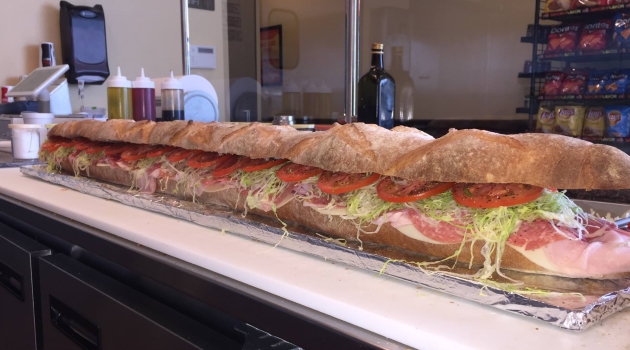 ---
Torpedo Base, Paterson NJ
This deli has long been the true definition of a restaurant diamond in the rough. Often considered to be the biggest local secret since Paterson was settled, Torpedo Base is a funky little sub shack that serves some of the most decadent sandwiches in the entire state. No matter what you order, you can't go wrong. It's all good, it's all prepared fresh, and it all comes in huge portions. A single sandwich can typically stretch for two whole, satisfying meals – and considering the low prices, we aren't sure that it can get any better.
Torpedo Base is a Paterson landmark that has been standing for almost 20 years, and has so far managed to withstand urban decay, a fire, and even economic travesty. In order for a restaurant to last that long, you know there has to be something amazing there. Definitely, it's worth checking out if you're ever in the area.
Torpedo Base
Facebook
223 Lafayette Street
973-278-7878
---
Delio's Pizza And Hero Shop, South Amboy NJ
This shop offers both top quality pizza, and top quality subs, and does so in a classic Italian-themed storefront. This pizzeria and sub shop is headed by an adorable Sicilian couple, who always are ready to chat with locals who need help choosing the right slice or sandwich for their palate. Fresh ingredients and authentic Sicilian recipes are the norm here, as is their unusually happy atmosphere. It's a favorite among kids for the delicious pizza, and a favorite among foodies for their subs.
Much like Fiore's, part of their popularity can be ascribed to the fact that they make some of their sub and pizza ingredients in-house. Their authentic house pizza sauce makes for a great topping for both pizzas and subs alike. Considering how hard it is to find real homemade sauce in a restaurant, it's only fair that we give them credit where credit is due. We definitely see this as one of the most popular sub shops in the entire state of New Jersey…and their pizza is pretty bangin', too.
Delio's Pizza and Hero Shop
732-721-9440
120 North Broadway, South Amboy NJ
---
Jersey Subs, New Brunswick NJ
Jersey Subs is as New Jersey as you get. As one of the local favorites of New Brunswick's Rutgers crowd, Jersey Subs has managed to make a name for itself as one of the top sub shops in NJ by word of mouth alone. Though it's true that Jersey Subs is a great venue to go to throughout a typical day in Brunswick, the fact is that this has become a favorite place to go right before groups hit up a local bar. Much like other Italian delis in the area, they offer amazingly fresh capiccola, and decadently flavorful cheese on every sub sandwich.
One thing is for sure – no matter what time you decide to head into this shop, you should expect it to be busy. If you go to Rutgers, you can also assume that this shop will also have at least one of your classmates present any day of the week. It's that big a Rutgers staple, and it's actually that popular. If you want to taste a real melt-in-your-mouth sandwich, then this is the place to go. It's also worth noting that their portions are so large, half portions had to be places on the menu.
Jersey Subs
Site
732-418-7900
380 George Street, New Brunswick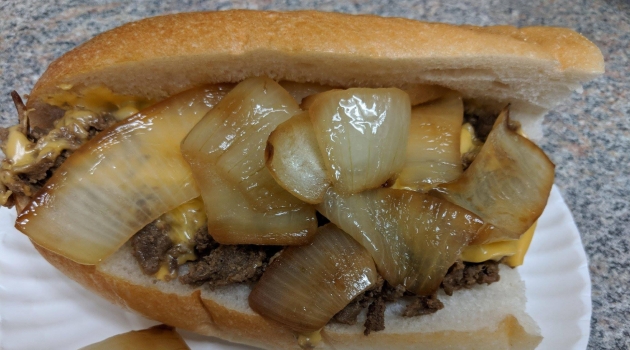 ---
Ray's Sub Shop, Ewing NJ
Ewing is not exactly known for having the best restaurants in New Jersey, but the fact is that this tiny city does have a few noteworthy venues that really do deserve applause. Ray's Sub Shop definitely fit the bill. Local TCNJ college kids flock to this sub shop because of how tasty the subs are, and because of how affordable each meal happens to be. Their most popular ingredients in a sub include high quality turkey, Provolone cheese, and some of the meatiest capicola we've ever tasted.
If you do choose to go to Ray's Sub Shop, then make sure that you bring more cash than you expect to spend. The smell that wafts through the store often makes people get hungrier than they initially thought they were.
Ray's Sub Shop
Site
609-436-4990
1540 Pennington Road, Ewing NJ
---
RU Hungry?, New Brunswick NJ
You may recognize RU Hungry as one of the original grease trucks in Rutgers if you're a Jersey local. This grease truck turned deli is infamous as the birthplace of the true New Jersey sub sandwich – the Fat Sandwich. Yes, it's where it all happened. RU Hungry still offers sub sandwiches filled to the brim with things that would typically never find their way onto a sandwich, and Rutgers students are still getting bad cases of food-itis after noshing on a massive sandwich at odd hours of the night.
RU Hungry has turned sub sandwiches, and their newer counterpart, Fat Sandwiches, into a college tradition throughout the state of New Jersey. If you have ever attended college and gotten the pleasure of eating a scarily decadent, delightfully greasy sandwich, then you have RU Hungry to thank. What more can we say? This is the big grandaddy of all college sub shops!
RU Hungry
Site
732-246-2177
159 College Ave, New Brunswick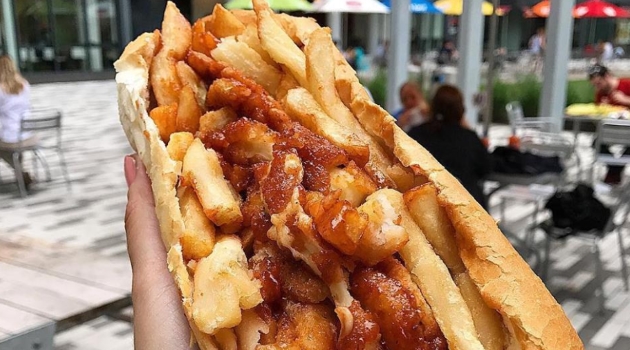 ---
Elsie's Sub Shop, Red Bank NJ
Elsie's is a hidden gem in gastronomic Red Bank, and has been a mainstay long before the town had become the popular nightlife hotspot it has become today. Much like many other sub shops on this list, the fresh bread and jam-packed sub sandwiches is what put this blue collar favorite on the map. If you love unpretentious yet delicious food, then you're going to adore Elsie's.
Elsie's Sub Shop
Facebook
732-741-7682
74 Monmouth Street, Red Bank NJ
---
Sugar Hill Sub & Deli
Sugar Hill is well-known among South Jersey locals as being one of the best sub spots in the state. They use fresh rolls and the freshest deli meats and pride themselves in having "The Fattest Subs in South Jersey". Locals recommend trying the Italian, the veggie lover sandwich, and the cheesesteak. The store is usually pretty packed, but they do also deliver!
Sugar Hill Sub & Deli
Site
609-625-0538
5445 Mays Landing-Somers Point Rd, Mays Landing NJ
---
Which shop on our list is your personal favorite? You may just have to try them all to find out!
Have a favorite sub shop that didn't make our list? Tell us about it in the comments below!
Still hungry? Check out our picks for the best Chinese food in NJ or the best BYOB restaurants on the Jersey Shore.