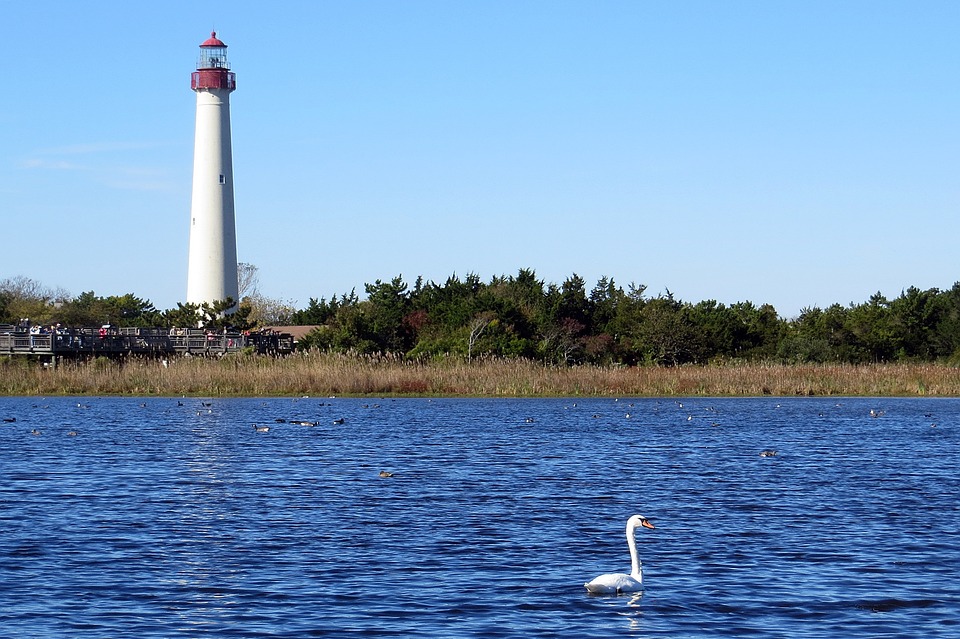 Perfect for a day trip, or a getaway, Cape May has something for the whole family to offer, from specialty stores to an upscale dining scene, to whale watching tours.
Cape May, New Jersey is an iconic resort town at the very south of New Jersey. Apart from the beautiful beaches, this shore town has must see and unique attractions that you can only see in Cape May.
Accommodations
While Cape May has accommodations for any family size or budget, some of the most noteworthy accommodations are its historical hotels, inns, and bed and breakfasts. Here are our favorite places to stay in Cape May for a weekend away or getaway.
Congress Hall is a hotel that dates to 1816. Located across the street from the beach, this is an ideal spot to stay for beach lovers looking for a luxury feel at an affordable price. Only steps from the shops and restaurants of downtown, it's location is prime to experience all that Cape May has to offer. The ambiance is light and beachy, and there are multiple dining options located in the hotel. This four-star hotel offers premium TV channels, complimentary WiFi, and twice daily housekeeping.
If you are looking for a more traditional hotel with optional kitchenettes, La Mer Beachfront Inn is a spacious, family-friendly hotel just a block from the sand, with a trolley service to town and Cape May's attractions. The hotel features a heated outdoor pool, a gym, and ample parking, a treat in this beach town. All rooms have WiFi and TV standard, and balconies with a view are available.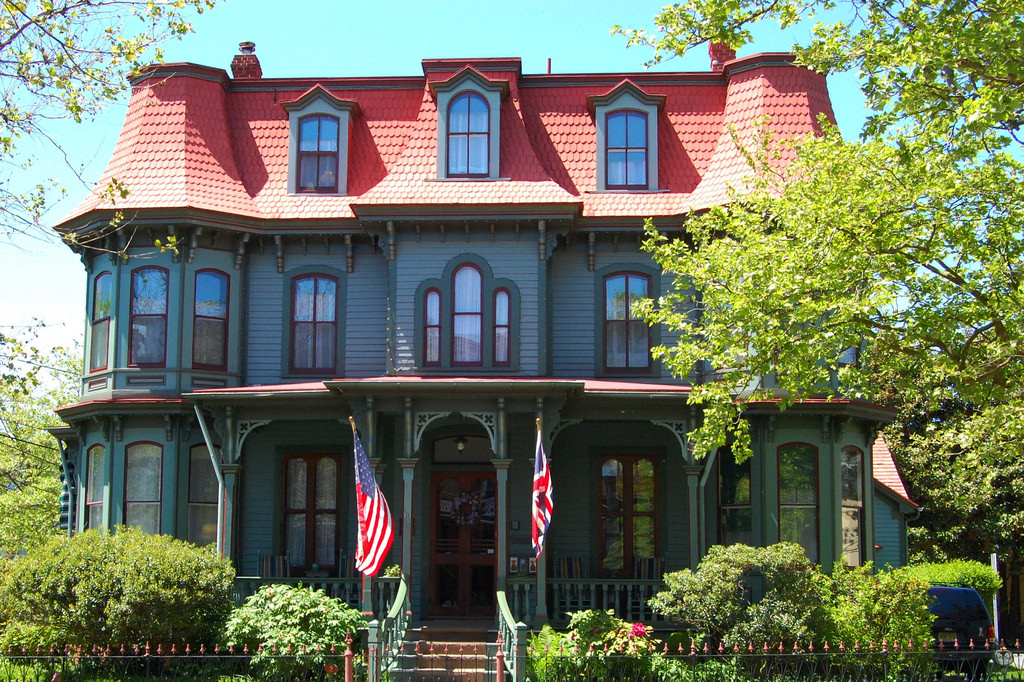 For the most authentic Cape May experience, the quintessential bed and breakfast is The Queen Victoria B&B, located a stone's throw from downtown and the beach. All rooms offer free Wifi, TVs, DVD players, and Egyptian cotton sheets. The beautiful, green Victorian home has 35 rooms all decorated with the classic florals and paisleys of Victorian times. A breakfast buffet is included and the rooftop terrace offers a picturesque view of Cape May.
Activities
The best Cape May activities are the ones you cannot find anywhere else. Here are our favorite things to do in Cape May to help you plan your next trip.
Cape May is one of the best places in New Jersey for dolphin and whale sightings due to the meeting of the Delaware Bay and the Atlantic Ocean. Cape May Whale Watcher offers daily tours out of the bay that range between 2-3 hours, including a dolphin watch cruise, two whale and dolphin watch cruises, and a sunset dolphin watch cruise. Each cruise has food available in the galley, from pizza to hamburgers, and guarantees sightings, or you get a free trip for next time. Our favorite part is being able to watch these majestic creatures in the wild, and the colorful and educational commentary from Captain Jeff, perfect for adults and children alike.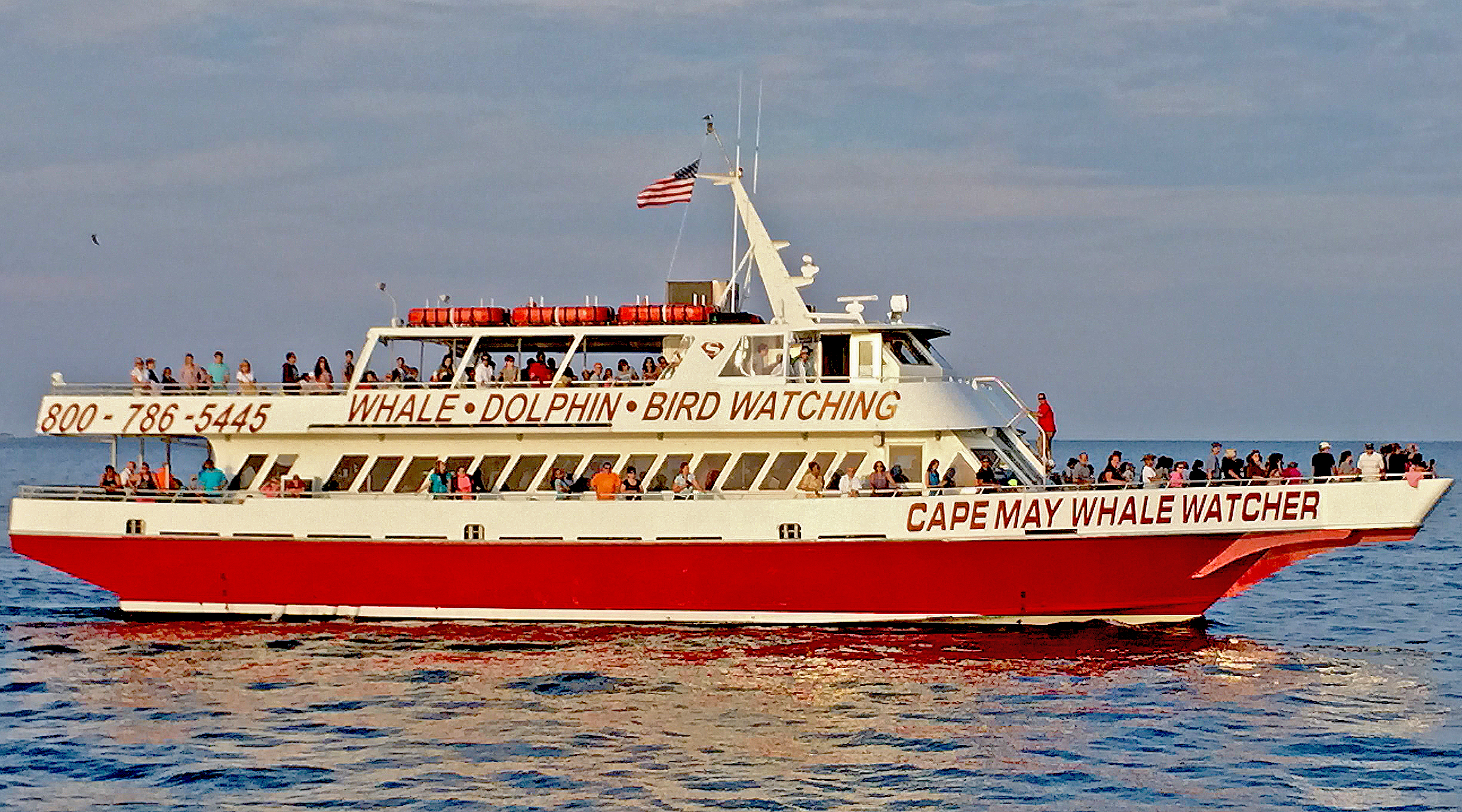 Built in 1859, the towering, iconic Cape May lighthouse in Cape May Point State Park, attracts visitors from all over the world. The 217 steps leading to the top are the best way to see a panoramic view of Cape May. For those unable to climb up for the views, there is a Visitors' Orientation Center filled with souvenirs for lovers of the sea. Renting bikes is a great way to get around Cape May, and riding around Cape May Point State Park makes a truly memorable getaway.
Cape May's downtown is a highlight of any weekend or day trip exploring the city. The unique and local stores feature the Cape May Soap Company, The Original Fudge Kitchen, and Cape May Peanut Butter Co.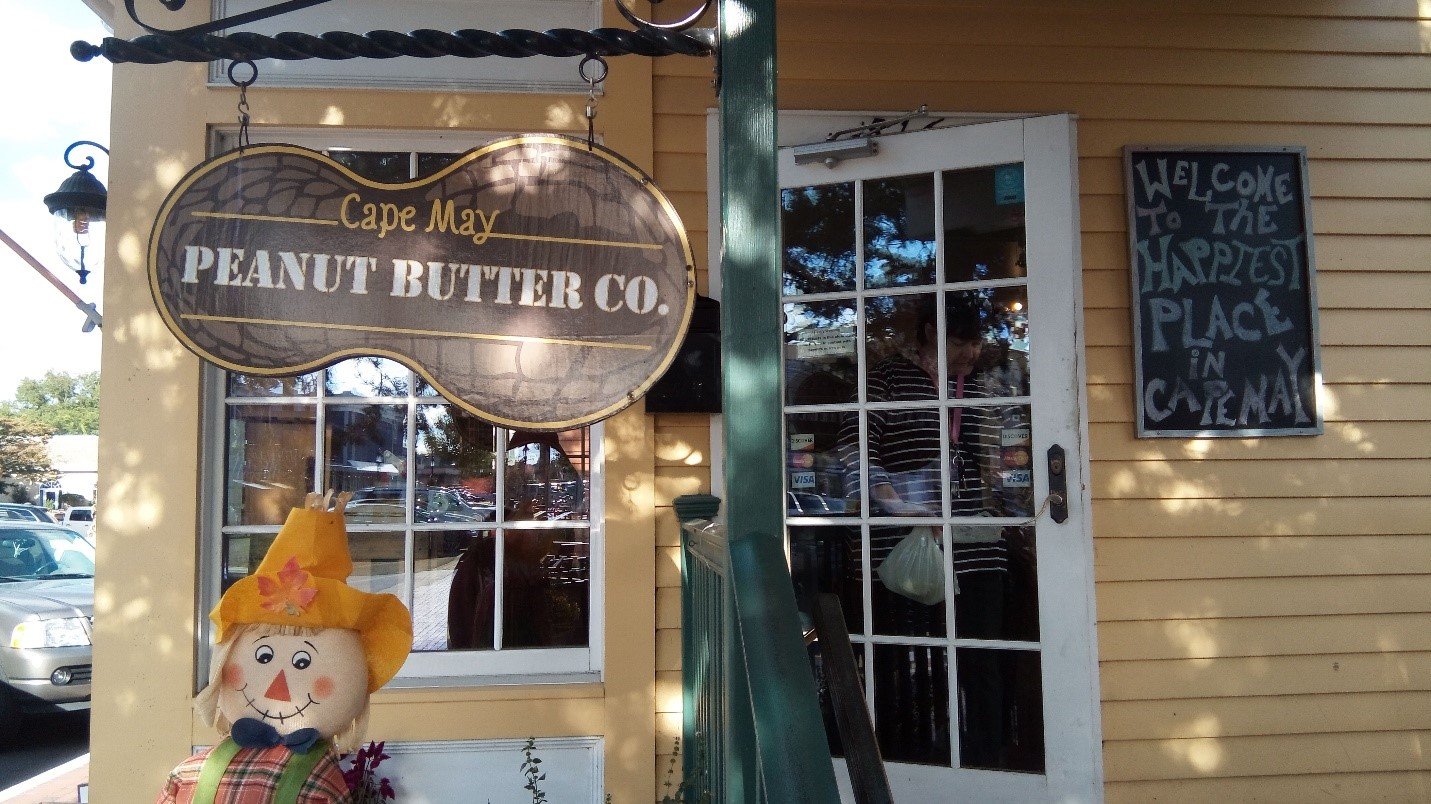 Cape May Peanut Butter Co. is a haven for all nut lovers. They offer their own brand of peanut butter, almond butter, and cashew butter along with specialty coffees, jellies, candies, cookies, teas, and even sandwiches, featuring these one-of-a-kind butters. Our favorites? The Honest Roast and Choc Choc peanut butter, which you can sample through the ingenious peanut butter cranks in the front of the store. Everything is available for tasting, and the peanut butter banana smoothie is to die for!
For even more things to do in Cape May click here.
Dining
Cape May offers a varied and up and coming restaurant scene. These are the best restaurants in Cape May for families.
The Mad Batter is a Cape May institution, featuring a creative and fun menu that can serve the entire family. Serving breakfast, lunch, and dinner, the Mad Batter's menu features vegan, vegetarian, gluten-free options, and even a kid's menu. The restaurant has live music every night from 7-10PM and a daily happy hour from 3-6pm. This whimsical restaurant is known for its yellow and white striped awning and the stained-glass panes in the doors. For breakfast, we love the thick sliced orange & almond French toast and for dinner be sure not to miss their famous crab cakes, or the vegetarian Wellington, for a twist on the classic dish.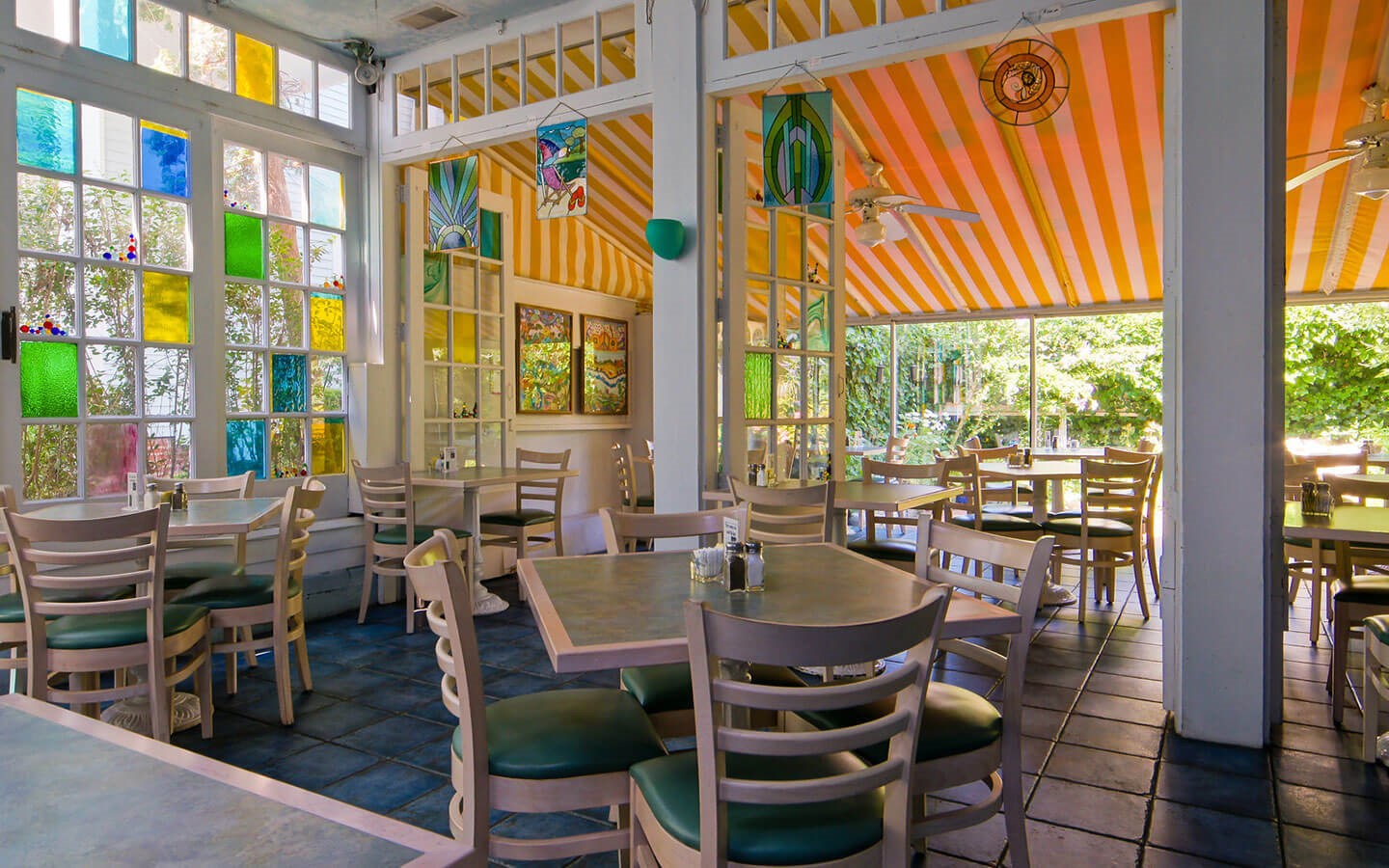 Located on the Cape May Harbor, The Lobster House, is a classic seafood restaurant for those who want delectable fish in a casual atmosphere. Their menu features lobster, soft shell crabs, flounder, scallops, and crab cakes. Their homemade New England and Manhattan clam chowder are not to be missed. For eating out, or dining, the restaurant has an old school feel and is a hit with tourists and locals alike.
George's Place is a cash-only Greek restaurant open for breakfast, lunch, and dinner. Featured on Diners, Drive-Ins, and Dives, this eatery celebrates the best of Mediterranean dishes with a Modern American twist. They have American classics like creamed chipped beef, omelettes, and cheeseburgers, but also serve up souvlaki, gyro, and even saganaki, a grilled Greek cheese flambeed with ouzo. It is a great selection both for groups with adventurous eaters and those who like to stick to standard fare and will be a favorite for the whole family.
For more dining options in Cape May, click here.
What You Should Know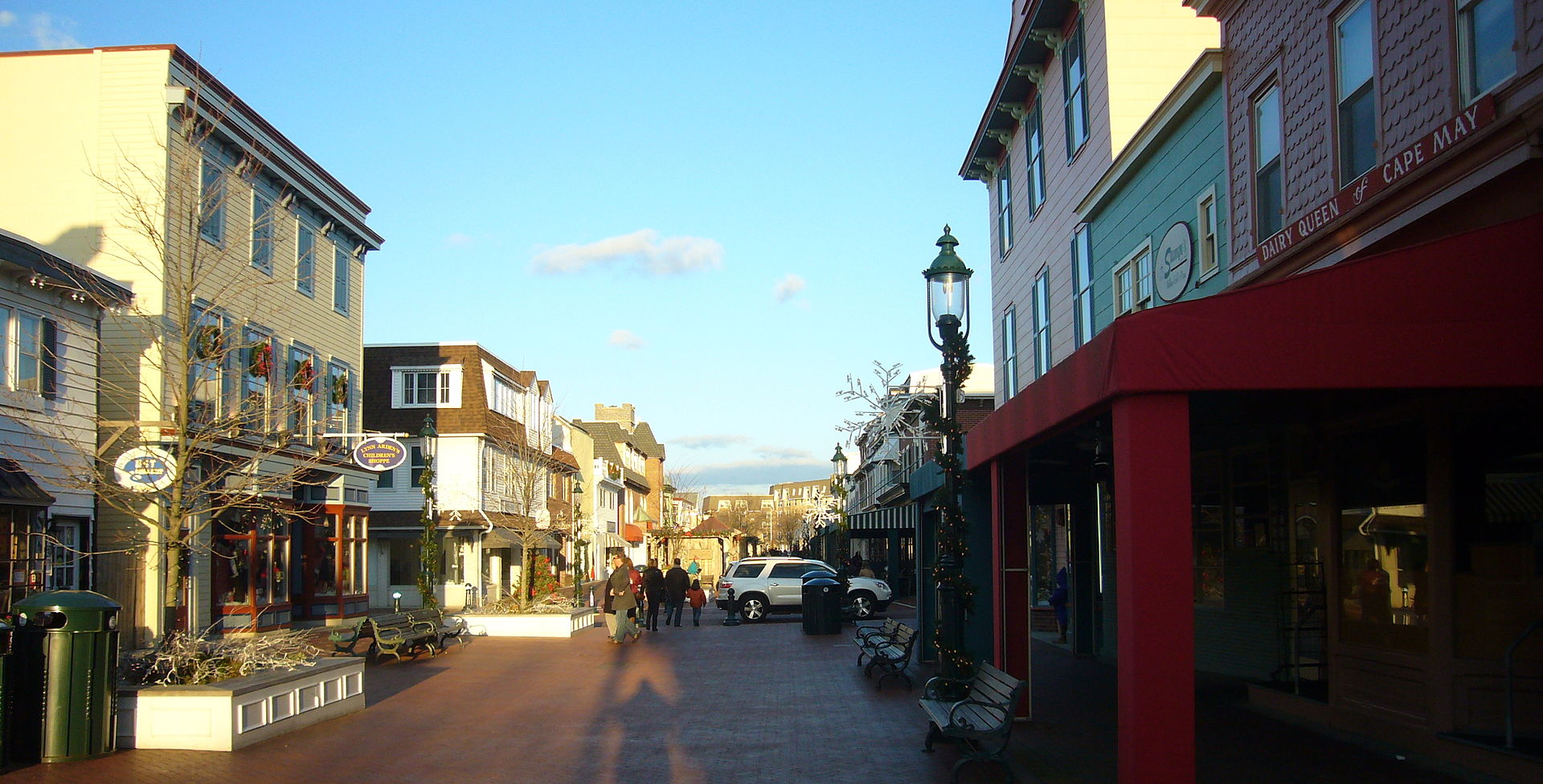 Cape May is a great New Jersey getaway having the feeling of an all year beach town right in your backyard. Its variety of artisan shops, fantastic restaurants, quaint inns, and outdoor activities is unparalleled, and the historical and Victorian architecture may make you feel like you are transported to another time. Let us know if we missed any of your favorite spots or things to do in this iconic beach town!
Check out our NJ Beach Guide for all things to do by the shore!