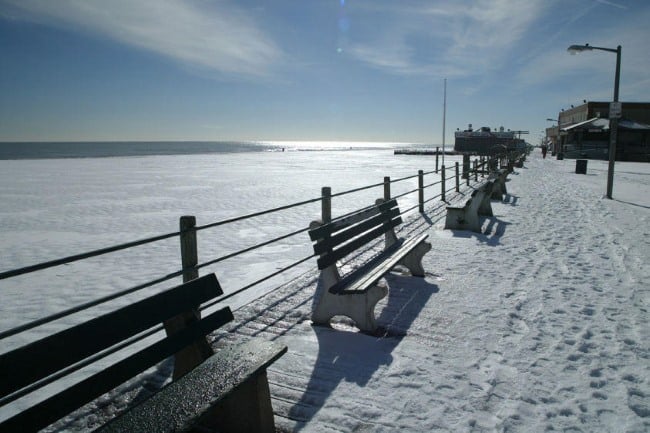 Fun Things to do at the Jersey Shore During the Off/Winter Season

Many people believe that New Jersey is a seasonal state, and that its social life ceases to exist once the cold weather hits. While this may be true for tourists who visit from May through September, locals know that things really start to heat up at the Jersey Shore during the winter. While you might not be able to lay out on the beach, there are still plenty of fun things to do at the Jersey Shore during the winter.
For those who live down the shore year-round, as well as those who don't mind visiting way after Labor Day, see our list of the best winter activities at the Jersey Shore!
Asbury Park:
1. Spend an evening at Wonder Bar: Although commonly referred to as a summertime hotspot where dogs are welcome during Yappy Hour, Wonder Bar is actually open year-round and offers numerous fun events and activities. Not only can you gather for great drinks with friends after work, but you can also see musicians perform live, watch football on Sunday and take advantage of their great specials and deals.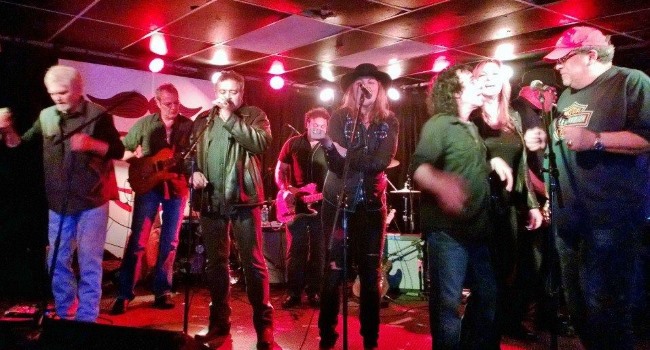 Wonder Bar
Ocean Ave., Asbury Park, NJ 07712
732-502-8886
2. Attend a show at the legendary Stone Pony: This music venue has become a well-known music performance center in Central NJ. The venue has hosted performances by countless world-renowned musicians and even during the off season, the music does not stop! Year-round their schedule is booked and if you are lucky enough to get tickets, you may be able to see one of the best performances of your life on the Jersey Shore during its winter season.
The Stone Pony Summer Stage
913 Ocean Ave., Asbury Park, NJ 07712
732-502-0600
3. Stop by Silverball Museum Arcade: This local attraction is open all year and, as their name suggests, is a testament to what old-fashioned arcade days meant for children. During the wintertime you will be given the chance to play some of the classic pinball games they have on premises, without the hustle and bustle or crowds that you find during the summer season.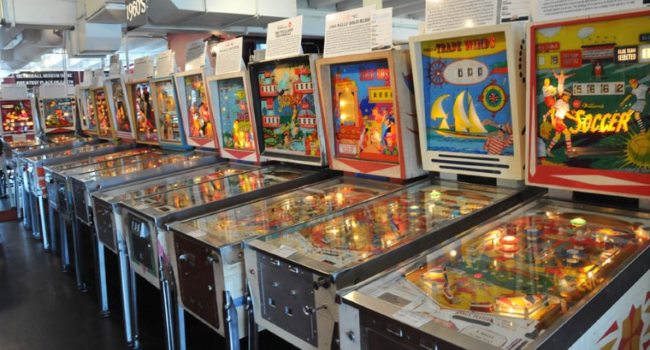 Silverball Museum Arcade
1000 Ocean Ave., Asbury Park, NJ 07712
732-774-4994
4. Spend the evening at Asbury Lanes: While it may seem like an ordinary bowling center on the NJ Boardwalk, Asbury Lanes is actually one of the coolest places you can visit in Asbury Park any time of the year! In addition to bowling lanes where families and friends can strike up friendly competition, this year-round attraction also hosts live music performances.
Asbury Lanes
209 4th Ave., Asbury Park, NJ 07712
732-776-6160
Atlantic City:
5. Bring the kids to the Atlantic City Aquarium: Open all year, the Atlantic City Aquarium is a great place to bring the kids for an afternoon of fun and education in the winter. They are open 7 days a week and as an enclosed attraction, there is no reason that the kids cannot enjoy seeing the fish they find fascinating, even if the temperatures outside are below zero!
Atlantic City Aquarium
800 N. New Hampshire Ave., Atlantic City, NJ 08401
609-348-2880
6. Spend a day at the Borgata: Almost everyone over the age of 21 who visits Atlantic City stops by one of the casinos on the strip, but Borgata is one of the few that offers exceptional year-round fun. In addition to the expected evenings of gambling and shows, they have a spa where you can be pampered and leave refreshed and ready to take on the cold winter days.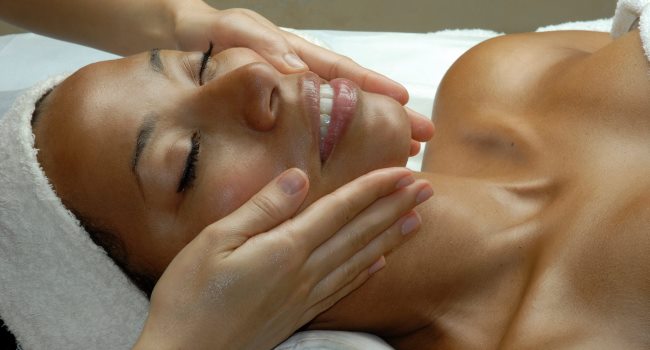 Borgata
1 Borgata Way, Atlantic City, NJ 08401
609-317-1000
7. Swing by the Tropicana: Another well-known casino that has been operating in Atlantic City for years, this Jersey Shore attraction is known to have some of the best live performances in the area, even during the winter! They also have a great selection of fine dining restaurants and a hotel that will surpass your expectations of luxury.
Tropicana
2831 Boardwalk, Atlantic City, NJ 08401
609-340-4000
8. Visit Ripley's Believe it or Not!: If you are a fan of the odd and mysterious, you will love the fact that this Atlantic City, NJ Boardwalk attraction is open not only during the summer, but during the winter as well. Feed your curiosity and see shrunken heads, sculptures made from unlikely materials and pictures of people with strange appearances.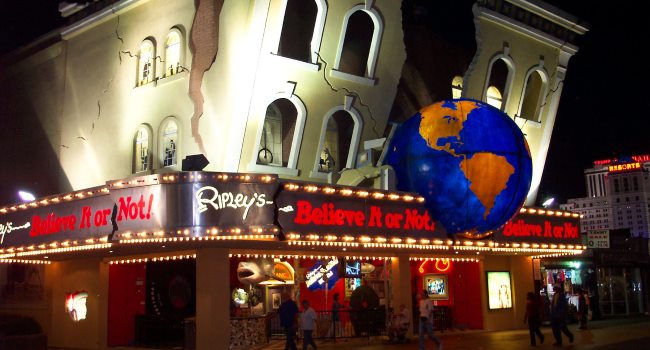 Ripley's Believe it or Not!
1441 Boardwalk, Atlantic City, NJ 08401
609-347-2001
Cape May:
9. Take a Candlelight House Tour: As one of the most historic towns in the Southern Shore Region of NJ, Cape May offers spectacular candlelight house tours. You will gain a better understanding of the town's history, and leave you wanting to return to this Shore Point again next year! These tours are all self-guided and give you a chance to explore a number of hotels, houses and inns in the area.
Cape May MAC
1048 Washington St., Cape May, NJ 08204
609-884-5404
Point Pleasant:
10. Bring the kids to Jenkinson's Arcade: Open year round, Jenkinson's aArcade in Point Pleasant, NJ is full of fun games where kids can win big prizes such as large stuffed animals, electronics and more! Best of all, it is rarely crowded in the winter, allowing for more time to play.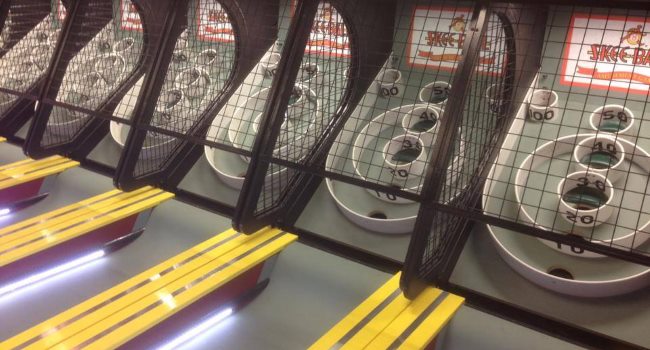 Jenkinson's Arcade
300 Ocean Ave., Point Pleasant Beach, NJ 08742
732-892-0600
11. Visit Jenkinson's Aquarium: Only closed for major holidays and completely enclosed to protect the animals, and visitors, from the harsh winter weather, Jenkinson's Aquarium is one of the best wintertime Shore attractions in Ocean County, NJ. Come say hi to the fish, penguins, birds, seals, sharks and other fascinating critters.
Jenkinson's Aquarium
300 Boardwalk, Point Pleasant Beach, NJ 08742
732-899-1212
12. Charter a fishing boat with Queen Mary: Although it might be unbearably cold for some individuals, fishing in the ocean can happen year-round. The Queen Mary Party Fishing Boat and Charters allows avid fishermen to get out on the water, draw their lines and attempt to make the catch of the day.
Queen Mary Party Fishing Boats and Charters
415 Broadway, Point Pleasant Beach, NJ 08742
732-899-3766
Seaside Heights:
13. Play games at Sonny's and Rickey's Arcade: Officially opened in 1970, Sonny's and Rickey's Arcade is home to both classic and modern arcade games that are sure to entertain visitors young and old. They are also open all year, 7 days a week and make it possible for everyone to enjoy an afternoon of old-fashioned arcade game fun.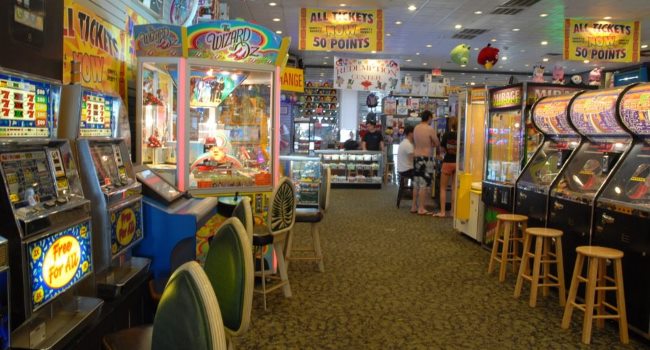 Sonny's and Rickey's Arcade
605 Boardwalk, Seaside Heights, NJ 08751
732-830-3222
14. See what's happening at Casino Pier: Casino Pier hosts regular kid-friendly events and activities throughout the year. During the wintertime you may have the opportunity to take part in holiday themed events, visit with costumed characters or watch parades stroll over the Boardwalk.
Casino Pier
800 Ocean Terrace, Seaside Heights, NJ 08751
732-793-6488
Wildwood:
15. Discover the holiday fun and attractions: Although the beach may be "closed" for the season, Wildwood's Boardwalk still hosts, and takes part in, numerous seasonal events. They have been known to sponsor Thanksgiving inspired 5k events, holiday meet and greets with children's favorite fictional characters and even host parades to liven up the otherwise uneventful boardwalk.
Wildwood Boardwalk
3720 Boardwalk, Wildwood, NJ 08260
800-992-9732
16. Take the kids to Dragon's Lair Mini Golf: A fun wintertime activity that almost every kid will love is Dragon's Lair Mini Golf. As a completely enclosed glow in the dark mini golf course on the Wildwood Boardwalk, this attraction is a great way for parents to take advantage of the NJ Shore, let their kids have fun and prevent them from being stuck inside all day.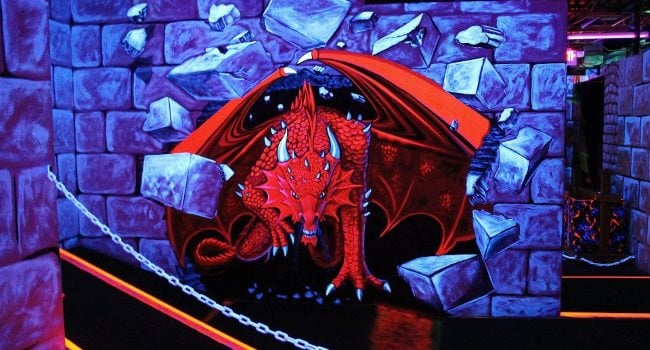 Dragons Lair Mini Golf
3616 Boardwalk, Wildwood, NJ 08206
609-522-0473
Other fun ways to take advantage of any boardwalk along the NJ Coastline
17. Walk the boardwalk with a significant other: While this is a simple activity, it can be romantic and peaceful to simply walk up and down the boardwalk talking and enjoying each other's company. If you two happen to get the chills, you can find a bench, cozy up together and watch the sunset over the ocean.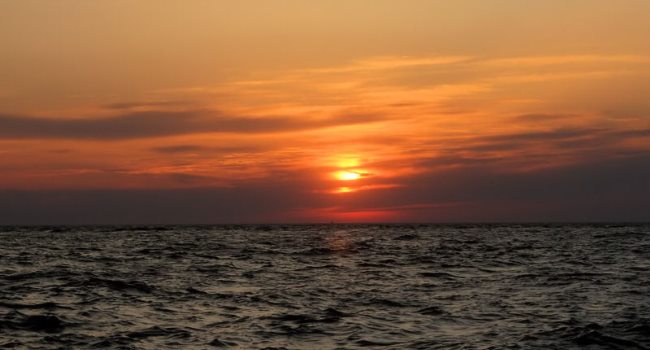 18. Take part in, or host, a fundraiser on the boardwalk: Since it is not prime time tourist season, the boardwalks can serve as the perfect venue for local organizations to host fundraisers or events. While it might be a little bit chilly outside, if an organization you believe in and support is hosting a day of wintertime activities on the boardwalk, you will certainly want t attend. Also, if you run an organization, you can host a fundraiser yourself. Local residents are sure to come out on a colder winter day if they know it is supporting something within their community.
19. Wake up early and go for a jog in the sand: During the summertime, tourists typically arrive at the beach early and stay late because they want to make the most of their week-long vacation. This makes it impossible for locals to go about their daily lives. However, in the wintertime, the beach and Boardwalk are essentially empty and can provide the perfect avenue for an early morning run.
20. Meet friends at a local bar: While bar hopping is not exactly a seasonal activity, many Jersey Shore bars are just as fun in the winter as they are in the summer. Get the best seat at the bar, take advantage of drink specials  and enjoy a different atmosphere than when the tourists are in town.
Can you think of any other ways locals can take advantage of the NJ Boardwalk in the winter?
Check out our NJ Beach Guide for all things to do by the shore!