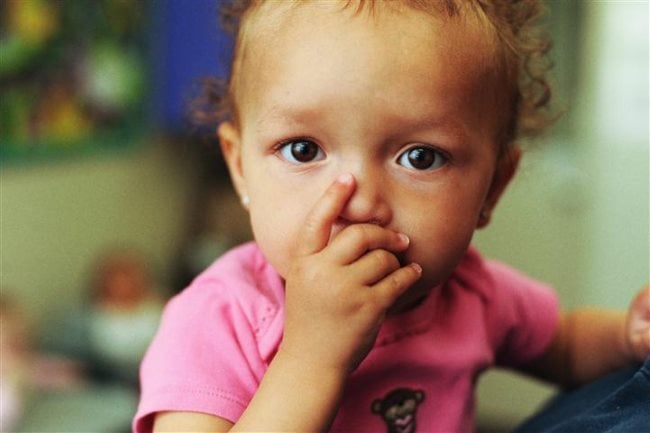 Get Specialized Help for Your Infant in NJ
When a child is diagnosed with a special needs condition or disorder, the best thing a parent can do is get their children the therapies they need as soon as possible. However, when a child is not at the age where regular physical or occupational therapy is conceivable, many parents believe that all they can do is wait and hope the condition doesn't worsen with time. That is not the case.
The state of New Jersey has a special program, Early Intervention, where children ages birth to three years old can receive a statewide system of services that will improve their quality of life from the start. With the assistance of the New Jersey Early Intervention System (NJEIS), families of infants and toddlers who have developmental delays or disabilities will be able to receive affordable versions of the physical and occupational therapy that will help their child grow and excel.
Brief History of Early Intervention:
1975 was a landmark year not only for parents of children with special needs, but also because in that year, Congress passed Public Law 94-142, the Education of All Handicapped Children Act, now commonly known as IDEA, and special needs children were granted access to a free and appropriate public education. Eleven years later, in 1986, Congress passed yet another law, Public Law 99-457, and developed the Early Intervention program. Under this mandate, all infants and toddlers with disabilities would have the right to receive specialty services, thus minimizing the possibility of developmental delay later in life.
Since the 1986 enactment of this program, very few changes have been made. One change made in 2004 stated that the system is crucial for the enrolled children because brain development in the first three years of life is significant and through some of the services, improvements can be seen. Furthermore, it was mandated that each state and all local agencies seek to evaluate and meet the needs of every child, especially minority, inner city, rural, low income and foster care infants toddlers.
How Early Intervention in NJ works:
While 30 years ago the NJ Early Intervention program was held at an outside physical therapy facility that was equipped with a variety of therapeutic tools and groups of children were able to interact with each other, the program has grown and expanded over the years. Now serving more families and attempting to accommodate them all, the NJEIS travels throughout the state and conducts each therapy session in the home of the patient.
Under the new system of conducting the program, each child's therapy session is individualized. The natural environments in which agencies conduct early intervention services further helps the therapists when attempting to improve a child's developmental skills because both child and parent will be comfortable. Where the facilities utilized twenty or thirty years ago offered the advantage of simply having services available to parents and ensuring that children participated to the best of their ability, the advent of in-home or child care center services affords children and parents with a familiar environment where they feel comfortable and more information may be absorbed.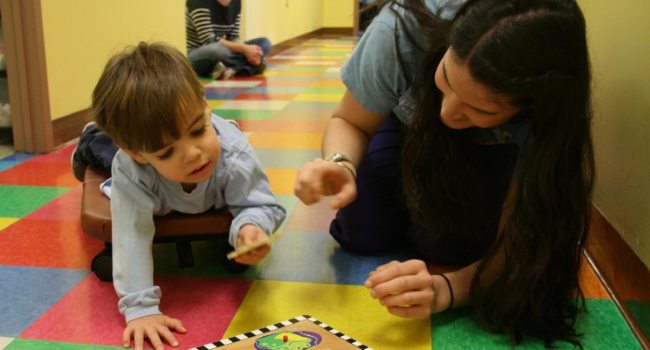 Additionally, a natural environment such as the home also allows therapists and other EIP practitioners to invite families to get approved (by the family) friends and family members involved so that everyone who is present in the child's life can learn the therapeutic techniques and how certain portions of the daily routine can be utilized to help the child meet their full potential.
While every child is not eligible for the program and their eligibility is determined based upon the experience of developmental or physical delays as well as the likelihood that a delay will occur, those who do enroll in Early Intervention are guaranteed an Individualized Family Service Plan (IFSP) that will outline all necessary therapies and services, thus allowing the child to reach their personal best.
Whether they are suffering from developmental, physical, speech, fine, or gross motor delays, the state of New Jersey and the Department of Health, through the NJEIS, will be able to provide the family with therapists who can improve skills and prepare the children for future therapies that will likely be more intense.
In addition to the commonly utilized OT and PT services available through Early Intervention, a child's IFSP can include such services as auditory or vision services, family care counseling, nursing, speech therapy, transportation services, nutrition services, and developmental intervention programs. The state of New Jersey has worked long and hard to ensure that every aspect of assistance is covered because they believe that parents of children diagnosed with a special needs condition deserve access to every type of resource that will help their son or daughter develop at a more age appropriate rate. Additionally, the state recognizes that the first three years of life are crucial for development and if a parent waits until their child enters preschool to receive services, some issues may be harder to resolve.
Leaving the program:
Early Intervention services, as mandated by the NJEIS, are only available to infants and toddlers three years of age and younger. As such, it is important that upon a child turning two, parents begin a transition process.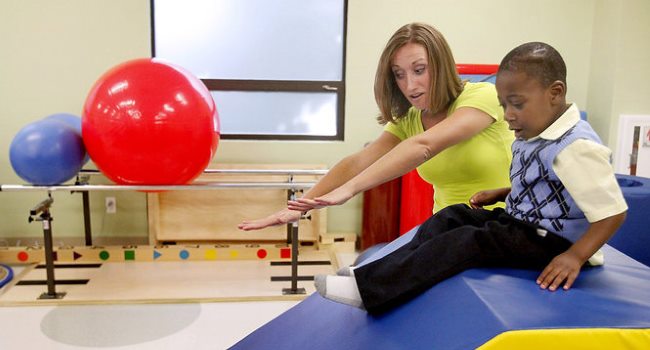 EIP practitioners will make parents aware of such a necessity and assist the family with the transition process. They will guide families to the appropriate resources where they can learn about available special education preschools and therapy services available through other agencies. Although the EIP therapists and practitioners will undoubtedly be fond of the children and want to continue helping them, the NJEIS states that beyond age three, intervention services are no longer necessary and it is time that the child receive their therapies through other state or privately funded programs.
Cost:
Although the Early Intervention program is designed to be affordable for families, it is not entirely free of charge. Certain aspects of the NJEIS are free, including the child find/referral, the evaluation and assessment, the service coordination, IFSP development and review and access to the procedural safegards and parent rights, but that does not cover everything a child eventually enrolled in the program will need.
While the service coordination is covered, that does not mean that the actual services a child may receive are covered. To receive assistance with the cost of therapies such as physical, occupational, speech or behavioral, a family will be required to go through their insurance company. Depending upon the level of coverage, if any, parents or guardians may be required to pay some or all of the cost. In some instances however, a sliding fee scale will be used and the total cost the family pays will be based upon family size and/or income.
In any instance, the state of New Jersey attempts to make the payment process as affordable and hassle-free as possible. Families are also always invited to use private insurance companies or Medicaid to cover part of the cost. They want to ensure that children receive the services they need, but unfortunately, cannot cover the entire cost. As such, they try to make sure that families know their rights and how those rights could alleviate some of the cost.
Parent's Rights in NJ:
One of the primary rights parents have under the NJEIS is the right to receive services in an unbiased and non-discriminatory manner and, if families feel as though they were discriminated against, they have the right to take legal action. They also have the right to receive referrals, assessments and evaluations at no cost to them, simply to determine their child's eligibility for the services.
Furthermore, parents have the right to be involved in all decisions made regarding Early Intervention and have information delivered to them in their primary language or mode of communication, as long as it is feasible. Additionally, parents have the right to be present at the initial IFSP meeting, consent to the plan and be notified prior to changes made to the IFSP.
If parents wish to decline Early Intervention services, they have that right as well. Also, if they wish to only accept certain services, either for financial reasons or not believing the service will truly benefit their son or daughter in the long run, they have that right too.
Another right parents have centers on confidentiality. They have the right to privacy and therefore should know that none of their child's records can be publically discussed at any time. While parents have the right to view their child's records at any time and dispute any resolution procedures they feel necessary, other people cannot do the same.
As it can be seen, the original Early Intervention program has not changed much since it was first enacted in 1986. Over its nearly 30 year run, the only changes made to the Congressional legislation were minor and meant only to improve participants' experience. The programs, which were originally held in a physical therapy facility where children could be a part of a group, have since been changed to more natural home and community environments so individualized services could be met.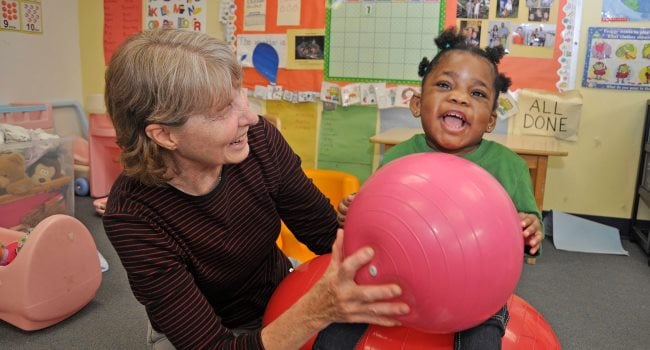 Furthermore, the legislation now includes details about brain development of infants and just how crucial early therapy services can be to the well-being of a disabled child. The last change made to the law states that it is the responsibility of each individual state, and their private agency providers, to ensure that every child, especially those in less than ideal circumstances, receive proper evaluations and recommendations for services. Although the cost may draw some families away from Early Intervention services, all professionals involved with the program are always willing to help families understand the process of receiving aid and discuss the importance of such services with them so children can, from an early age, learn adaptive techniques that will enrich their lives and make independence a feasible goal.
Have you needed to use the NJ Early Intervention program for your child? What did you think of their services?
After release from NJEIS, you may want to look into behavioral service programs your child can join. Set them on the path to success early and continue helping them along the way!