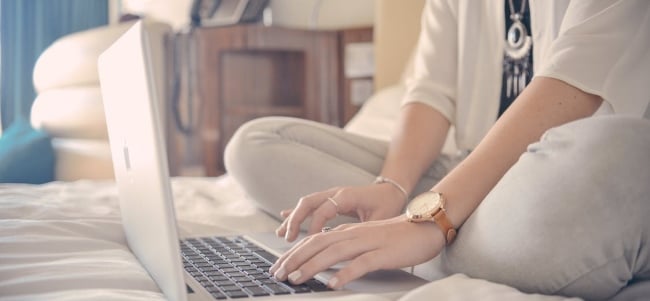 A Quick Guide to the Best Mom Blogs for New Jersey Mothers
Who knows what children love?
Moms!
Where do moms share their secrets and advice?
NJ Mom Blogs!
I did the research and found the very best of mom blogs in our little state!
These moms share all their secrets and tips to make your lives easier!
Whether you need new places to take your kids, or advice on potty training, you are covered.
These moms have dealt with it all, and write it up just for you!

About:
Lisa Pisano, a seasoned Public Relations professional, founded mom a la mode 5 years ago as a personal outlet to share her family's experiences as they relate to food, fun, health/wellness, home and travel. While the blog's roots are in Bergen County, New Jersey, the coverage extends well beyond.  Follow @momalamode on Instagram, Facebook and Twitter.
Why We Love It:
Lisa covers a variety of awesome topics that any mother can relate to, from healthy eating to reviews of great products!
She frequently has deals and giveaways that are perfect for any family!
She has an incredibly user-friendly site.
She interacts with her readers!
Her content is entertaining and inspiring.
Top Two:


About:
Since 2010, JCFamilies has been dedicated to serving and supporting families in the Jersey City area. More than 23,000 local parents connect with the help of JCFamilies, their events, forum, meetups, and social media.
Why We Love It:
Everything a North Jersey mom needs!
Find directories for local businesses and events.
The blog covers tons of cool stuff, like recipes and shopping tips, and is updated all the time!
Active Facebook, Instagram, and Twitter accounts – @JCFamilies
Top Two:

About:
Since 2007, A Madison Mom has been sharing stories and experiences as a parent. Its focus is on why Madison, NJ is such an amazing place to raise a family. This blog has a team of incredible writers to help you find all the best to do in and around their favorite New Jersey town, as well as convince all your friends and family that they should move there!
Why We Love It:
Local events and things to do.
Honest reviews of businesses and products.
Weekly updates on events in Madison, NJ.
Awesome recipes, style and beauty, and health and wellness tips for moms everywhere!
Top Two:


About:
Stella took over this blog from friends in 2012 and has revamped it to cover all our favorite topics! Follow her blog for updates on her favorite products, experiences traveling with her children, food, skincare, and more!
Why We Love It:
Who doesn't love a fashion savvy mom?
Tons of family fun ideas and guides.
She vets out products that she uses so we do not have to!
We could all probably use some skincare tips in our lives.
Top Two:

About:
Julia is a South Jersey girl who enjoys wine, travel, Disney and the sometimes humorous but always heartfelt side of motherhood, making her very relatable. Her writing has been featured on Scary Mommy. She is a mother of two children and enjoys being a part of her local MOMS Club.
Why We Love It:
What Mom doesn't need a glass of wine?
Julia has yummy food and drink guides for any occasion!
Honest reviews and gift guides!
Amazing travel guide, and her own Disney section.
An active Facebook account
Top Two:


About:
Mommy University encourages parents to incorporate learning into everything they do with their children. MU believes kids learn best through play, experiences, travel and everyday learning activities. MU strives to provide parents with a wide variety of ways to help enhance their child's development in all areas: social, emotional, cognitive, communication, motor and academic.
Why We Love It:
Team of school psychologists, a guidance counselor, and special education teachers
Parents can learn too!
Promotes positive family life and healthy relationships.
We love the giveaways and section for parents with children with special needs.
Top Two: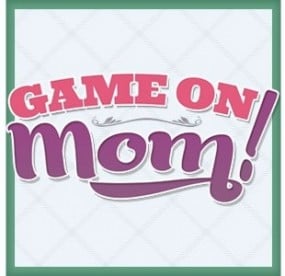 About:
Since 2012, GameOnMom.com has been a place for busy parents to learn about products, events, and anything that makes life a little bit easier and a lot more fun. From technology to travel, Game on Mom loves to share all of their favorite things with our loyal readers. Follow these incredible blog moms @GameonMom on Facebook, Twitter, and Pinterest! Stay up to date on their blog posts for giveaways, too.
Why We Love It:
User-friendly site with tons of content
Important parenting tips
Great recipes for any family!
Reviews you actually want to read, with deals, giveaways, and coupon codes!
Top Two:


About:
Pieces of a Mom is a life and style blog for busy modern moms who want to live the best life they can. Features fashion, beauty, food, travel, home decor, and simple, accessible tips to make living everyday life a little easier and a lot more fun.
Why We Love It:
Understands the life of a busy mom
Frequent posts
We LOVE her classic, fun style
Parenting tips we need actually want to hear
Healthy and delicious recipes
Top Two:

About:
Lauren Kim of Mom Home Guide is a mom and homeowner who works to improve her home one little corner at a time. When not painting kitchen cabinets, stenciling a bathroom wall or crafting pillows, she can be found tending her perennial flower gardens. She lives in Central New Jersey.
Why We Love It:
Great DIY home projects
The cutest giveaways
Fun recipes kids will love
Truly passionate about the blog
Top Two:


About:
Founded in 2010, Momma Lew was founded by military mom Reesa Lewandowski as a guide of how to get through motherhood. As a gluten-free mom of two kids, Momma Lew has creative recipes and giveaways. We love her travel tips and if you love Pinterest, you must follow her!
Why We Love It:
Her delicious recipes, many using slow cookers and crock pots to make them extra simple!
Information on quick getaways near NJ
Trusted, detailed review of products and restaurants
Great info about events in our area!
Top Two: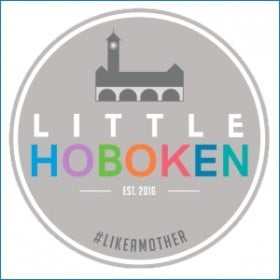 About:
These two Moms started their blog when they were looking for things to do themselves. They focus on ALL the moms and families of Hoboken and have lots of contributors sharing their different perspectives of parenthood. They strive to bring you the best tips, events, deals, and more. Check out their blog for real opinions, great finds and much more! They even have a section called "Little Lists" with lists of all the things moms are looking for from photographers, splash parks, music classes, local handymen, and more for their little NJ town.
Why We Love It:
Lots of fun reads!
Follow these ladies on their blog and FB/IG @LittleHoboken
Things to do in and around Hoboken, NJ
They offer a card that gets you discounts at over 150 Hoboken vendors!
Gift guides for the holidays
Lists of local businesses you need to try!
Top Two:

About:
Keep up to date on the newest attractions in Bergen county with the help of this trendy blog. Find tons of local reviews, fun for kids, recipes, and all the "Mama" stuff you might need, all conveniently posted to this one website. Bergen Mama has it all!
Why We Love It:
What doesn't Bergen Mama cover?
User-friendly with organized content
Giveaways and travel tips
The "Mama Time" posts
Weekly updates on events in Bergen county
We love their Black Book of all things cool in the area
Top Two: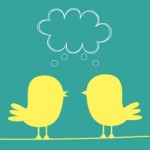 About:
Two moms located in New Jersey partner together to create this wonderful blog! They share recipes, adventures, tips, their favorite products, and so much more! Anything you need, this blog has you covered.
Why We Love It:
Tons of topics
The best holiday guides and cutest pictures
Gift ideas for kids
Honest parenting advice "from the heart"
Top Two: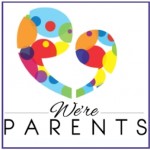 About:
This mother-father duo living in New Jersey document their travels and experiences as parents. While they do post delicious recipes and travel tips every now and then, they focus their blog on child safety and their natural parenting lifestyle.
Why We Love It:
They are honest!
Lots of NJ-area trips to check out
Unique recipes to try
Learn more about natural parenting
Top Two: