Say goodbye to ordinary parties and other group outings.
It wasn't rated the most unique party venue in NJ for no reason!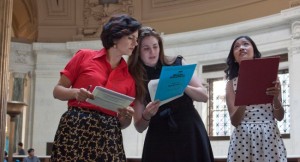 Image By: Mark A. King
An awesome team building experience!
Give your child the most unique birthday party celebration.
Get students excited about the next class trip.
Build relationships with your colleagues.
An unforgettable event no matter the occasion!
Just split into teams and begin hunting!
Watson Adventures puts a twist on the average scavenger hunt for the most unique parties yet.
Who knew it would be as easy as a scavenger hunt?
Of course, scavenger hunts aren't always made to be easy. They can even be hard to plan out, which is why Watson Adventures will do that for you!
Find answers to trivial questions based on the unique NJ party venue you choose.
Think someone is going to cheat?
Impossible!
The answers for Watson Adventures will not be Google-able!
What's the point of an exciting scavenger hunt if everyone is going to just search their smartphones for the answers while sitting on a bench in a museum full of history and knowledge?
And don't worry!
All hunts are customizable, so even children will enjoy playing in an kid-friendly hunt!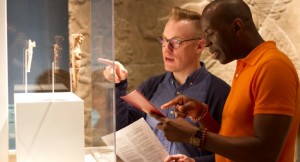 Image By: Mark A. King
Where Do the Hunts Take Place?
Anywhere!
Contact Watson Adventures if you would like to choose your own location.
Choose a Grab 'n' Go hunt that can be used anywhere in New Jersey!
Find the hunt that's right for your location:
Find and Create

These funny things will have your minds racing for the right answer.
You may have to find three things that rhyme, or create a new food with an unlikely pair!

Team Photo Challenge

Record your team taking hilarious photos in weird positions!
Pictures are sent to the judges, but also make for great souvenirs.

Mystery Message

Crack the code with puzzles, trivia questions, or other surprises.
Unlock the mystery message before the other teams!

Grab 'n' Go Deluxe

Completely customizable to include any above hunts
Use your favorite aspect of the other hunts or parts of your location
You can even create the mystery message yourself!
Add on a surprise bonus challenge!
When every team completes their scavenger hunt, they will have to find the party host!
Find him or her hiding at a specific location.
Or pick a location below. These scavenger hunts are ready to go!
The Marvels of Morristown Scavenger Hunt

A historic hunt where George Washington and his troops camped during the Revolutionary War

The Princeton Prowl Scavenger Hunt

A fun environment filled with history, art, goofy gargoyles, and beautiful views
Kid-friendly edition available

The Hidden Hoboken Scavenger Hunt

Home to a variety of unique businesses, landmarks, and sights
Kid-friendly edition available

The Princeton Murder Mystery Scavenger Hunt
The Mad Science Scramble Scavenger Hunt

Kid-friendly edition available

The Morris Museum Mania Scavenger Hunt

Kid-friendly edition available

The Princeton University Art Museum Scavenger Hunt
The Newark Museum Madness Scavenger Hunt

Kid-friendly edition available

The New Jersey State Museum Scramble Scavenger Hunt

Kid-Friendly edition available

The New Jersey State Museum Madness Scavenger Hunt

Designed specifically for teens and kids

The Go-Fish Scavenger Hunt for Kids

Takes place at the Camden Adventure Aquarium

The Swimming with Sharks Scavenger Hunt

Another hunt at the Camden Adventure Aquarium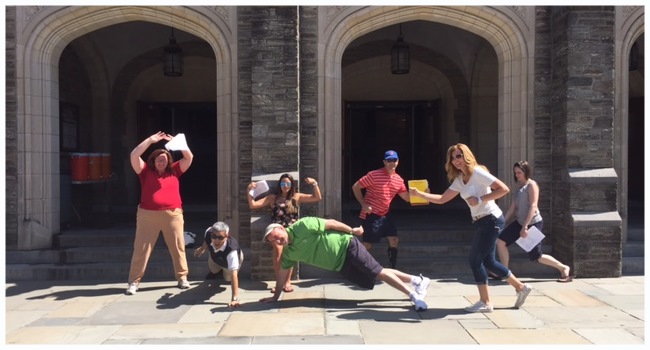 Can you do a themed hunt?
Yes!
A variety of themed hunts are already designed!
You can choose a Wizards and Witches hunt for those big Potterheads in your life.
Or start a chain of smiles with their Random Acts of Kindness Scavenger Hunt.
Find all their New Jersey hunts here!
What do you get if you win?
Watson Adventures has a prize for every scavenger hunt!
Every member of the winning team will receive a medal they can wear proudly.
It looks just like an Olympic medal!
You will definitely want to be the winner in your hunt so you can gloat about the award!
What other fun things are available?
Add-on's are available at an additional cost!
Choose any that will make your party more complete.
Smartphone Scavenger Hunts are available!
Add team photo challenges to any hunt.
Take a "Get To Know Your Team" quiz before you start.
Customize any hunt with unique questions, hints, or mystery messages.
You will not be disappointed with the decision to hire Watson Adventures!
Book your parties at least one month in advance.
Sometimes they can plan parties quicker, but it is best to book as early as you can.
Choose your party place in New Jersey, then let Watson Adventures know!
Contact Watson Adventures here to start planning.