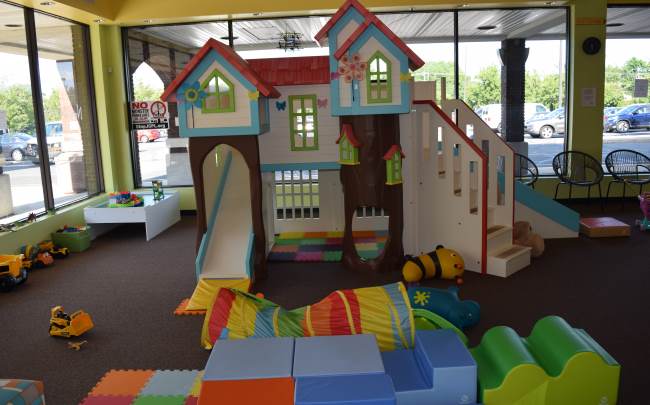 The Fun New Jersey crew had a chance to visit this unique business, and we have a secret for you:
This will be every Mom and child's new favorite place to visit!
This isn't your ordinary NJ kids attraction.
Relax with your favorite espresso drink, coffee, or tea and watch your child play in a clean and friendly play area.
If you need new fun things to do with kids in NJ, this is the place for you!
Mama Bear, Tabitha Lyons, continues to amaze new and veteran customers every day.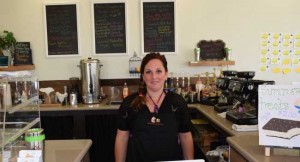 Mama Bear's Play Cafe opened Sept. 2016 in Holmdel, NJ.
Lyons wanted more than a local Chuck E Cheese's for her kids.
Instead of admitting there was no such thing better – or rather, cleaner – Lyons opened her own play center.
However, this play center comes with a twist.
She started something no one around has done before!
She opened a coffeehouse play cafe.
Rather than chasing her children around a big building of germs and danger, Lyons created a safe and friendly environment for children and parents.
Her goal is for Jersey moms to feel safe and happy bringing their children here.
And if parents can drink coffee and read the paper or catch up on work while their kids play, even better!
Her dreams don't end there. She hopes to create a community here in Holmdel.
She loves to help the community and other local small businesses.
The coffee beans for her cafe are all from a local coffee company in Red Bank, Coffee Corral.
We even got to try some of the cafe's drinks, and we highly recommend the peach tea!
What do moms love about Mama Bear's Play Cafe?
It's clean!
I can't say enough how great of a job Lyons is doing with the cleanliness of her facility.
She says this is a top priority! This makes her play center more unique than any other around.
This mom gets it!
Customers rave about the entire setup, too.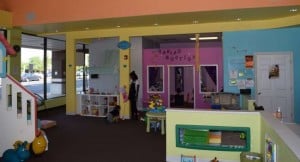 Sunita James, employee, stands between Cayla's Boutique and Christopher's Kitchen.
The play area is closed off by half-walls and a gate.
It is completely child proof so that if you choose to sit on the sidelines with your coffee, you can sip at ease knowing your child can't get into trouble.
As a mom, she knew exactly what she had to watch out for, like child proof outlets.
Everyone must take their shoes off before entering the play area.
Socks are always available for purchase if you need them!
Lyons enjoys seeing her many repeat customers and is sure to make them all feel appreciated.
She couldn't believe the distance some would drive though just to come for a visit!
I would say it is definitely worth the trip!
What do the kids love?
The play cafe has everything a child could ever want!
Boutique for playing with dolls
Pretend kitchen stocked with seasonal toy foods
Sensory toys
Fun kid-friendly music
Custom made tree house
The boutique has many dolls and outfits to dress them up in; Lyons changes them out every few months to fit the current season too!
But the tree house is where it's at!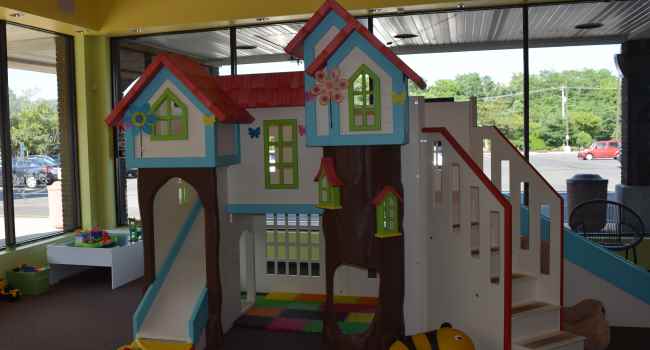 Built just for Mama Bear's Play Cafe, children will never run out of ways to play with it!
With a slide, safe stairs Mom or Dad can climb too, and plenty of activities all around it, this tree house is a big hit!
It can keep kids busy for hours!
This makes it easy to fill up your loyalty punch card – 10 visits will get you a free day to play!
What other things go on here?
Lyons hosts many fundraisers, such as Alex's Lemonade Stand and recently, R.A.G.E.
She also does events and different activities frequently.
This summer, bring your children for indoor soccer through Soccer Shots!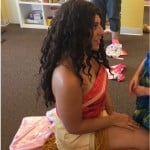 Keep up to date with other fun events, like a Lego Ninjago camp.
She also does fun dinner nights with surprise visits from your child's favorite characters!
Recently Disney's Moana came to visit Mama Bear's Play Cafe!
Use the event calendar so you don't miss one of these opportunities.
Do you want to host your birthday party here?
This is a great venue for kids parties!
The entire facility will be closed to the public for the duration of your event.
With a back room for cake and other activities, you have tons of room for activities.
Lyons has tons of cool add-ons available for parties, but she also is always willing to try something new!
Character Visits
Cupcake decorating
Ice cream sundae bar
Sensory activity
Mini-glamour girl party
Art canvas creative party
100 Balloon drop dance party
Face painting or temporary tattoos
Themed treasure hunt
Extra activities or games
Additional time
Lyons plans every birthday party herself!
You can choose to be as involved as you want.
Shop and bring your own decorations for her to hang up, or let Lyons do it all for you!
"I want to go! Now what?"
Good! I'm glad I have convinced you.
This coffeehouse play center truly is a hidden gem in Holmdel, NJ!
For just $15 for the day, your child can play for as long as you stay!
Find discount prices for bringing more than one child, and don't forget to pick up your loyalty card when you go!
It will be worth it in the end. Your children will be begging to return to this fun place!
Come for a visit today!
Follow Mama Bear's Play Cafe on Facebook for updates, too.
You don't want to miss the next character visit or other unique events!
You will never run out of fun things to do with kids in NJ again!
Bring your toddler to their new favorite place today.
Be sure to check out their gallery to see all the fun that awaits!