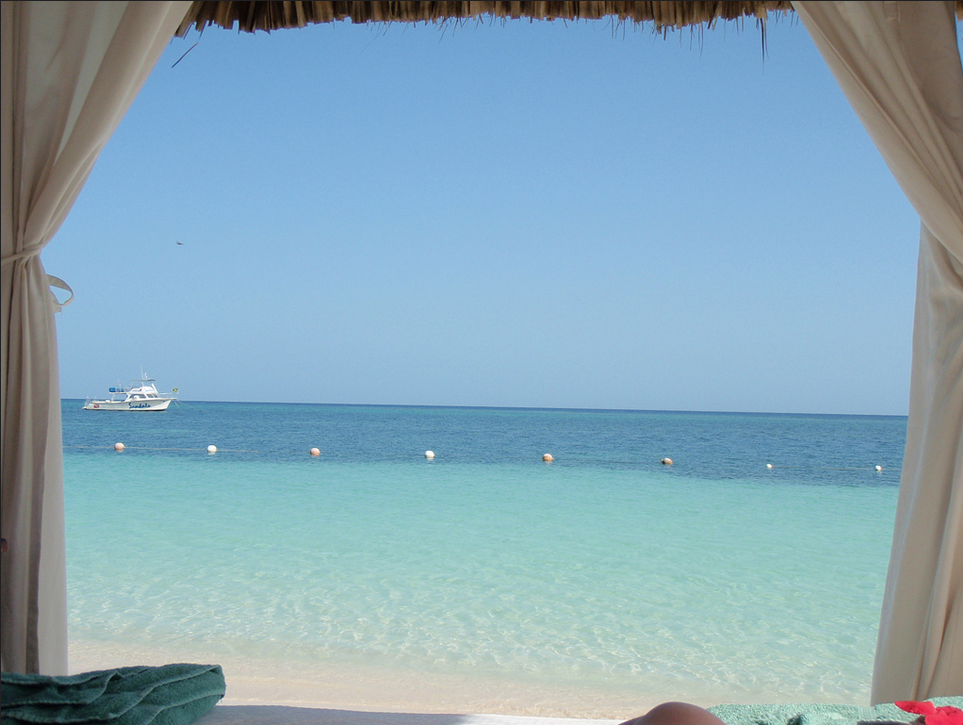 Private beach clubs dot the Jersey shoreline in almost every major resort town. Often decorated with elegant, inviting signs and offering their own little cabanas for those who want to really kick it in style, beach clubs are just as much a status symbol as they are part of the upscale Jersey shore way of life in the summer. While most people are perfectly fine with just hitting up public beaches for reasonably low fees, others choose the beach club route as a way to get a better experience as they hit the sand.
How Much Does A NJ Beach Club Membership Cost?
If you're not from the shore area, you're probably wondering how much a beach club membership goes for. The answer actually varies just as much as the actual personality of the clubs themselves. Generally speaking, most private beach clubs will charge anywhere from $800 and up for a single person's membership – family not included. That being said, many beach clubs throughout NJ will offer membership for around $5,000 for a family of four. People looking for exclusivity and amenities will often meet steeper prices. According to one article we found, a single person's membership in a beach club alone can reach as high as $17,000 a year.
That steep price doesn't include fees charged for guests visiting the beach club, nor does it include "initiation fees," nor does it include the amount that they charge for cabanas. For those who want to rent a cabana for an entire year, the price quickly skyrockets. For example, Driftwood in Sea Bright charges as much as $28,140 for a single year-long cabana rental. If you choose to get towel service, food, or other similar merchandise or services associated with a beach club, it's also generally not given for free.
Why Beach Clubs?
Needless to say, the price of a beach club membership is pretty steep – especially in more upscale resort towns. However, there's obviously some perks to choosing a beach club over a public beach. Here are some of the reasons people choose beach clubs over public beaches.
1. For some, it is about the status. Beach clubs are often selective about who they let in. In fact, many beach club memberships are offered by invitation only. Simply because it suggests that you have money and are wanted by high society, a beach club membership can be a coveted thing to have during the summer.
2. Cabanas. There's something oddly refreshing about being able to hang out in a cabana and take a nap after surfing the entire morning. There's also something incredibly convenient about having a place to put your stuff. Cabanas accomplish both of these, and often act as mini-summer homes for members.
3. Beach clubs might also offer gourmet food options. If you're the type of foodie that loves convenience, oceanfront dining, and being able to go back to working on a tan immediately after eating, then you might join a beach club because they tend to have restaurants adjoined to them. Some even have bars that allow you to enjoy a beer while at the beach!
4. They tend to be safer than public beaches. This once again ties into the fact that everyone tends to know everyone in the clubs. At a beach club, there's less chance of a stranger doing something illegal or violent near you, simply because he would be identified and caught almost immediately.
5. There are pools and Jacuzzis, too. If you dislike the idea of being in the ocean, most beach clubs also offer pools. Pools are not, however, often found in state parks.
6. Beach clubs also tend to add amenities that most public parks will not have. These amenities often include things like chaise lounge chairs, umbrellas, special club-only events, and complimentary swim lessons for kids.
The bottom line here is that beach clubs tend to offer more of a community experience as well as a resort experience than your typical public beach. So, it is understandable why some may choose a beach club over public access.
Beach Clubs Do Have Controversy
Though beach clubs are popular, particularly around resort towns, there is some controversy behind them. Most of the beach club controversy deals with the exclusivity of the clubs, and the fact up until recently, many clubs barred members of the public the right to access public beaches. Up until recently, public beaches that were located in front of beach clubs were considered the property of the club itself.
Since the mid 2000's, NJ courts have been battling private beach clubs over the right to bar citizens from beaches that were replenished with taxpayer money. The courts later ruled that since it was funded by taxpayers, clubs would have to allow people the right to sit on their beaches. (They just don't need to offer services or access to other parts of the club.)
With many parts of New Jersey's beaches being increasingly sold to private investors, beach-loving locals often find themselves embroiled in court battles and protests in order to keep much of the public beaches actually open to the public. So far, several Sea Bright beach clubs have settled out of court over the matter.
Should We Have To Pay At All?
Surfers in particular are fighting beach entry fees at all public and private beaches, saying that it's not ethical to add fees for beach entry at all – even if it means that no lifeguards will be present. Currently, only five free entry beaches remain in the state, and many municipalities are beginning to make moves towards charging an entry fee for those five.
In many cases, these free beaches are seen as the antithesis of the beach club culture often seen at the Jersey Shore. The free beaches often seem to boast a certain egalitarian, fend-for-yourself je ne sais quoi that makes them attractive to both the rich and poor alike. It also raises the question of whether or not we really should have to pay for the right to access something that is supposedly public property.
Beach Clubs For Non-Members
Depending on what kind of beach club you're talking about, you may be able to enjoy and use facilities without being a member. The vast majority of beach clubs do offer guest privileges at a price, most often with the stipulation that someone who is a member invites you to come with them. This is often a way that members can invite non-members to private, invitation-only beach clubs so that they, too, can earn a membership later on. That being said, most beach clubs do have a limit on how many guests can be invited in a period of time.
The other more common way that non-members can enjoy beach club facilities is to dine at the club's restaurant. While the restaurant may technically be part of the club, the majority of the restaurants out there will not turn away non-members who are looking for a good meal. At times, some beach clubs may have events that are open to the public, too.
NJ Beach Clubs And Weddings
A trend that is becoming increasingly popular among NJ families is to host weddings at a beach club. Due to the amenities and catering that most beach clubs offer, it's often an easier way to put an oceanic wedding together. In Long Branch, Sea Bright, as well as other resort towns further south, this is becoming commonplace enough that seeing a couple taking engagement and wedding photos on nearby boardwalks turned into almost a daily occurrence.
Interestingly enough, some former beach clubs that were demolished by Hurricane Sandy have reinvented themselves primarily as wedding venues and secondarily as beach clubs. This is true in the case of Surfrider Beach Club in Sea Bright, which is now more commonly known as the Windows on the Water wedding venue.
Well-Known Beach Clubs In New Jersey…As Well As Beach Club Areas
There are several areas in New Jersey that are basically known as "beach club territory" by locals – even if there are public beaches available for use. These particular towns often attract upscale resort goers, families who dig the beach club lifestyle, as well as older couples who wanted to retire in luxury. Don't know where these towns are, or what are the major clubs in the area? Just look below to learn more.
1. Sea Bright – Sea Bright is basically known as the capital of beach clubs in New Jersey. Though this beach town is pretty tiny, there are easily at least 6 beach clubs that dot the landscape. Some of these include Edgewater, Chapel Beach Club, Driftwood, and Sands.
2. Long Branch – This resort town is just south of Sea Bright. Though there have been beach clubs in this area for quite some time, it's only now getting recognition for being the resort area that it is. Some of the clubs in this town include Promenade Beach Club, Club Le Avenue, and Ocean Beach Club.
3. Lavallette – Even though most people don't think of Lavallette as a beach resort town, the fact is that there are many beach clubs in the area that do cater to both private parties and the public at large. Popular clubs in the area include Normandy Beach and Yacht Club, as well as Ocean Beach and Bay Club.
Click here to find more fun Jersey Shore attractions, history and ideas of things to do .
Don't forget to check out our NJ Beach Guide for all things to do up and down the shore!