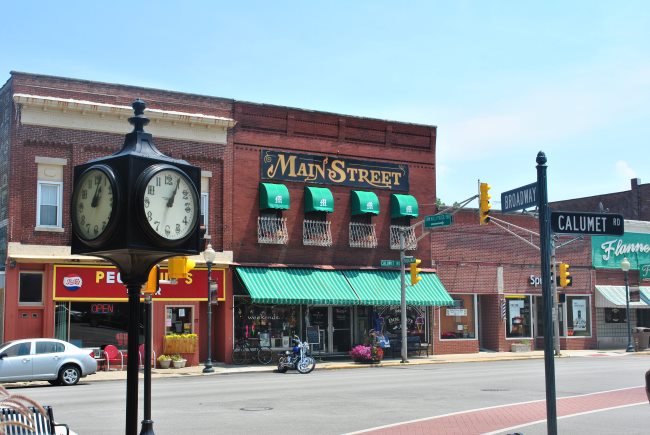 Find the 20 Coolest Shops Along the NJ Shore
Holiday season is upon us. With that comes the stress of finding a unique, special and affordable gift for everyone on your shopping list. Trekking from retail store to retail store, followed by a trip to the mall, is a pretty daunting task.
Why drive along the highway in a blizzard when there are great little shops right in town? Besides its beaches and bars, the Jersey Shore is also home to some of the most unique boutiques in the state. Visit these locally-owned stores on your holiday shopping trips because you can expect shorter lines and more enjoyable shopping experiences. After all, who would think to shop near the boardwalk in the winter?
Jersey Shore locals know the best boutiques and shops to hit up in the winter for amazingly unique gifts that you can't find at the mall. If you love giving gifts to family and friends but dread the hectic holiday shopping process, check out our guide to the 20 best places to go shopping along the Jersey Shore.
1. Main Avenue Galleria: This Ocean Grove art gallery opens at 10am every day of the week and closes at 6pm Monday through Wednesday, 5pm on Thursdays, 8pm on Saturdays and 7pm on Fridays and Sundays. Locals absolutely love shopping at this store and gallery because not only can they purchase art and hand crafted jewelry, but also art classes, decorating services and much more. They are a reasonably priced Jersey Shore shopping destination and occasionally have sales, making it a go-to place in Monmouth County if you are looking for a present for your artistic friend.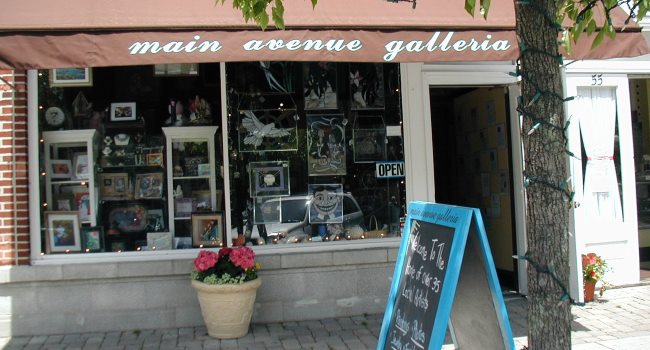 Main Avenue Galleria
57 Main St., Ocean Grove, NJ 07756
732-988-1002
2. The Train Room: If you have a train fanatic in your life and you are having trouble finding a gift for them, head out to Point Pleasant, NJ and visit The Train Room. This Shore shopping store for enthusiasts carries hundreds of train model sets, pieces and hand crafted items. They have excellent items on clearance year-round and during the holidays, they often run sales and discounts. The Train Room is open from 10am – 6pm every day of the week.
The Train Room
715 Arnold Ave., Point Pleasant Beach, NJ 08742
732-892-5145
3. Island Gypsy: Located in Lavallette, NJ, Island Gypsy is one of the funkiest stores along the Shore. They are open until 6pm regularly and always amaze customers with their artfully sewn, unique clothing and reasonable prices. Fashionistas across the state would love to receive an item from this store around the holidays!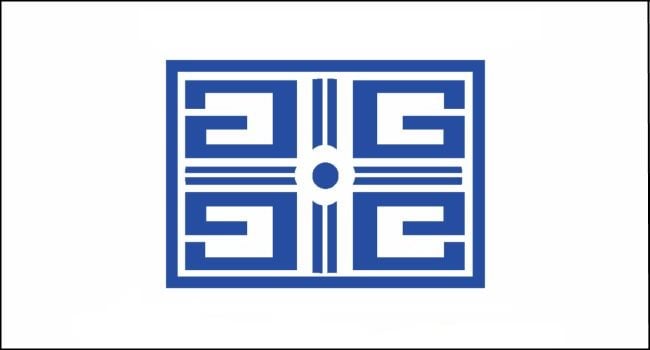 Island Gypsy
504 Grand Central Ave., Lavallette, NJ 08735
732-793-9300
4. Le Petit Garage: This women's store in Seaside Heights, NJ has everything a girl could want, and more! Le Petit Garage is your NJ Shore hotspot for high end clothing, hand crafted jewelry and accessories that are sure to put a smile on any woman's face. They are open on a daily basis and regularly have warehouse and flash sales, making it even easier, and affordable, to buy the items you want.
Le Petit Garage
1020 Ocean Terrace, Seaside Heights, NJ 08751
732-793-4004
5. The Podium Boutique: A high end boutique shop in Lavallette, NJ, The Podium Boutique is one of the best Jersey Shore stores for men to go to if they are looking for something special for their girlfriend or wife. This store, which is open almost every day of the week and has regular sales on clothing and accessories, is known for its unique style and personality. Having an item from The Podium is a surefire way to add flare to any woman's outfit.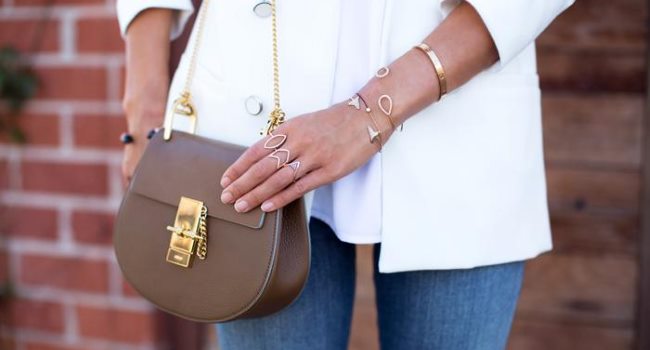 The Podium Boutique
600A Grand Central Ave., Lavallette, NJ 08735
732-830-5200
6. Stella e Luna: As a gift shop in Point Pleasant Beach, NJ, Stella e Luna is your one-stop-shop for all of your holiday gift needs along the Central Shore. They are open into the evening every day of the week. They sell beautiful jewelry, trinkets and other hand-crafted items. Best of all, they hold regular sales where dollars can be erased from your final total without a problem!
Stella e Luna
500 Bay Ave., Point Pleasant Beach, NJ 08742
732-714-2221
7. Comfort Zone: Located in Ocean Grove, Comfort Zone is open seven days a week and specializes in the sale of body, mind and spirit products. Thisis thebest place on the Shore to buy body and skincare products, books, music, home accessories and even aromatherapy candles and incense. Their sales are typically not widely advertised, but if you stop in, you may be able to get a good deal on the item that catches your eye.
Comfort Zone
44 Main Ave., Ocean Grove, NJ 07756
732-869-9990
8. The Playground at Caesars: Located in Atlantic City, The Playground is the most luxurious shopping center along the Southern NJ Shore. It is a shopping mall filled with high end stores regularly having sales, restaurants and a plethora of nightlife activities. When you do your holiday shopping at The Playground, it certainly doesn't seem like a chore! They are open 11am -9pm Monday through Saturday and close at 7pm on Sundays.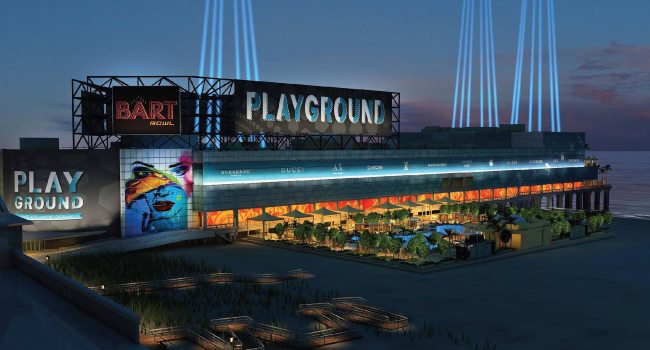 The Playground
1 Atlantic Ocean, Atlantic City, NJ 08401
609-345-3100
9. Winterwood Gift and Christmas Shoppe: Wildwood shopping store is the heart of the Southern Shore during the month of December and Christmas season. It is open daily and while sales are not common, you can always expect to find reasonable prices on Christmas ornaments, jewelry and even candles, incense and collectible items.
Winterwood Gift and Christmas Shoppe
3916 Boardwalk, Wildwood, NJ 08260
609-522-5440
10. Madame's Port: Madame's Port of Cape May is a specialty shop in the Southern-most point of the NJ Shore and sells a number of men's and women's accessories, as well as home accent items, books and trinkets that will please anyone who appreciates high quality items. They are open on a daily basis and, for registered members, will offer discounts on already reasonably priced items.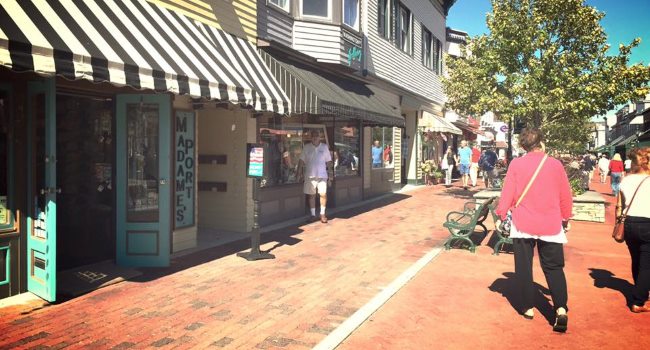 Madame's Port
311 Washington St., Suite B, Cape May, NJ 08204
609-884-5858
11. Jersey Shore Premium Outlets: During the holiday season, this community of retail stores in Tinton Falls is a wonderland all its own. There are roughly 130 stores within close proximity to each other, making it easy for guests to do all of their holiday shopping in one trip. Additionally, the outlets are open until 9pm every day, with the exception of Sunday when they close at 7pm and each store holds individualized sales.
Jersey Shore Premium Outlets
1 Premium Outlet Blvd., Tinton Falls, NJ 07753
732-918-1700
12. Hazel Boutique: Located in the Central Shore town of Belmar, NJ, Hazel Boutique is a quaint shop that sells a variety of uniquely crafted and hand-made jewelry pieces as well as women's clothing. Although their items are wholeheartedly unique and guaranteed to give the wearer a chance to make a fashion statement, stocking your wardrobe with these unique pieces won't leave your wallet empty.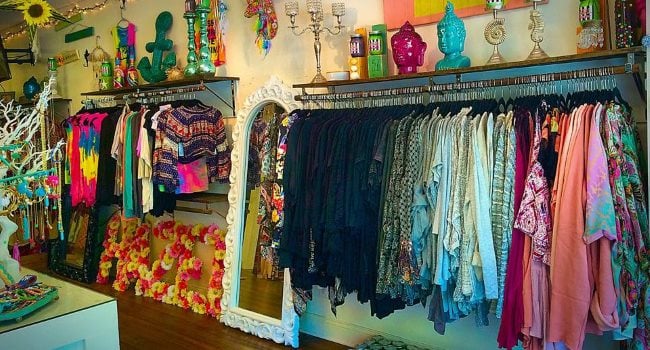 Hazel Boutique
1202 Main St., Belmar, NJ 07719
848-404-9266
13. Bungalow Road: As one of Avon-by-the-Sea's most unique shopping boutiques, people from near and far venture to Bungalow Road during the holiday season. They sell a wide variety of eclectic jewelry, home décor, totes and purses, Jersey Shore casual beach wear and much more. Bungalow Road is open from 10am until 5pm every Monday through Saturday and from noon until 4pm on Sundays.
Bungalow Road
700 Main St., Avon-by-the-Sea, NJ 07717
732-455-5280
14. Nostalgic Nonsense Vintage Clothing: This Belmar, NJ clothing shop is sure to bring you back to a time period where the clothes were cooler and fashion was funkier. Open from 11am until 6pm on weekdays and regularly holding sales or displaying already low prices, you can be assured that you will be getting a good deal, and a gift that your loved one will surely cherish, at Nostalgic Nonsense Vintage Clothing.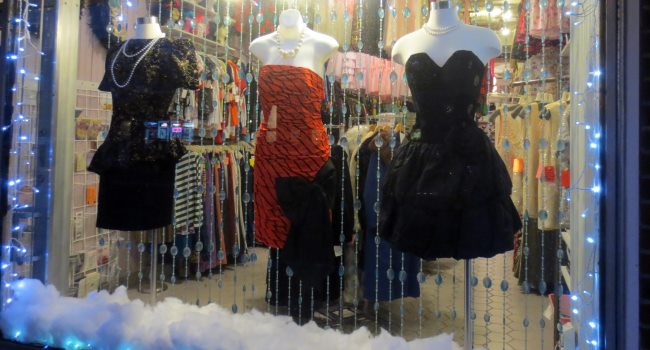 Nostalgic Nonsense Vintage Clothing
903 Main St., Belmar, NJ 07719
732-681-8810
15. Backward Glances: Backward Glances is one of Asbury Park's more unique stores (and for Asbury Park, that's saying something). This boutique sells vintage clothing, jewelery and collectibles inspired by the '20s through '80s. They sell items for both men and women, making it a great shopping location if you have a husband or wife who appreciates the fashions and trends of an earlier time. Backward Glances is open 12pm until 6pm Monday through Thursday, 12pm until 8pm on Fridays, 11am to 9pm on Saturdays and 11am to 5pm on Sundays. They do not typically run sales, but that is because their prices are already unbeatable!
Backward Glances
658 Cookman Ave., Asbury Park, NJ 07712
732-774-0007
16. Paperback Exchange: Book lovers far and wide would have their eyes widen if they set foot in Belmar, NJ's Paperback Exchange. With no need to run sales because the store allows you to trade in your old books for store credit, this is the perfect place for a shopper to find presents on a budget. It is also the best Shore store to purchase from if the person you are shopping for is looking for a specific book because they can order almost any book at a discounted price! The store is closed on Sundays and Mondays, but opens at 10am every other day of the week. Tuesday through Thursday they close at 3pm and on Fridays and Saturdays they close at 5pm.
Paperback Exchange
703 Belmar Plaza, Belmar, NJ 07719
732-681-6829
17. Sand Tropez: Located on the boardwalk in Seaside Heights, NJ, Sand Tropez is a one-of-a-kind store selling classic beach inspired items, cool gift items and clothing. They do not offer online sales but in stores, you may be able to find some great deals! Sand Tropez is open daily from 10am until 10pm.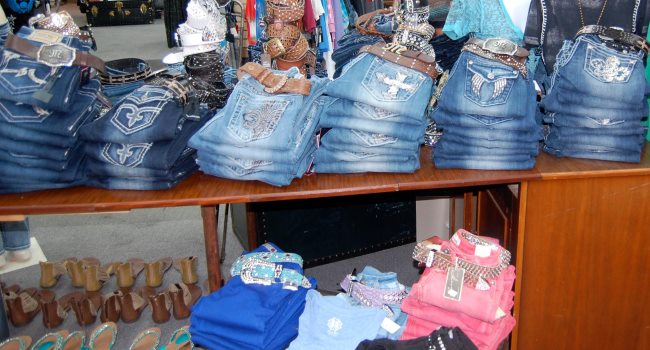 Sand Tropez
309 Boardwalk, Seaside Heights, NJ 08751
732-830-8335
18. Whale's Tale and Splash Gallery: If you are looking for the perfect accessory, for either a man or a woman, one that is unique, beautiful and guaranteed to catch people's attention, head down to Whale's Tale and Splash Gallery in Cape May, NJ. This Shore store in the Southern-most part of NJ sells jewelry and accessories that are American made, sometimes even by local artists, and other cool beach-themed gifts that cannot be found anywhere else. They are also open daily from 10am until 6pm and sales are continually rotating and can be seen upon entering the store.
Whale's Tale and Splash Gallery
312 Washington St., Cape May, NJ 08204
609-884-4808
19. West End Garage: A staple shopping destination in the Cape May, NJ Shore area, West End Garage caters to the needs of shoppers who are looking for high quality gift items of all varieties. What makes this store unique is that it was once a garage and gas station, eventually converted into a store and offers a one-of-a-kind shopping experience as a result. They are only open on Friday and Saturday from 10am until 6pm and Sunday and Monday from 10am to 5pm.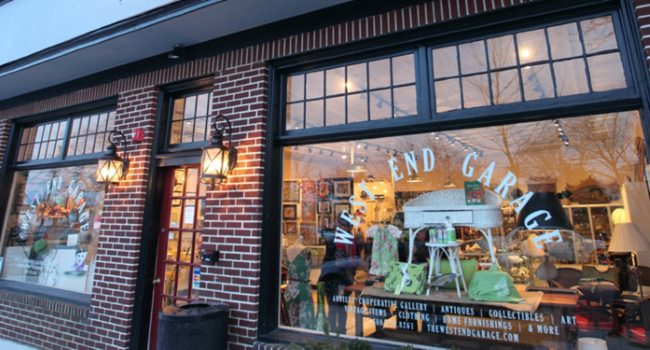 West End Garage
484 W. Perry St., Cape May, NJ 08204
609-770-8261
20. Across the Way: This Cape May Shore store is a great place for a shopper to go if they are looking to buy presents for everyone in the family. Across the Way sells everything from jewelry and bags to puzzles, games, books and more! They are open daily from 10am until 5pm, except for Saturdays where they remain open until 6pm. Shoppers can inquire about sales in-store.
Across the Way
304 Washington St., Cape May, NJ 08204
609-884-4199
Shop local and support the many great independent business that call New Jersey home.
Check out our NJ Beach Guide for all things to do by the shore!