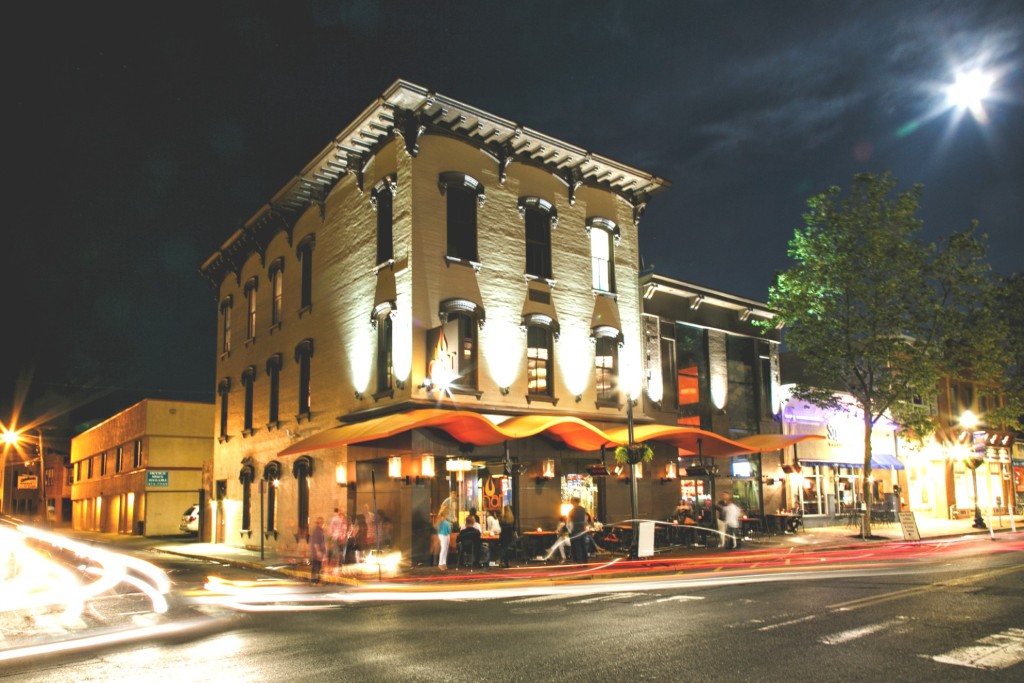 Contrary to popular belief, there are some restaurant chains that are local only to a single state. Many of these chain restaurants offer a food quality way over what you would expect from a typical Applebee's experience. While there are a couple of examples of this, perhaps the most striking example is Char Steakhouse – a restaurant found in both Red Bank and Raritan. Since its inception 7 years ago in Raritan, this petite chain has managed to get its own unique fame, clientele, and reputation.
Food Is Fantastic
In a way, a large portion of Char's claim to fame can be seen thanks to its exceptional menu, and for the fact that it's a wonderland of steaks. As one of the very few steakhouses in the state that serves Pittsburgh-cooked steaks, it's safe to say that it's become a hotspot for people who love to sink their teeth into a juicy Porterhouse. In fact, it's also safe to say that Char has one of the best steak menus in the area, simply because of the different cuts they offer. In a state where most restaurants will be lucky to offer a simple New York Strip, seeing Char's massive 20-ounce and 48-ounce steak offerings is a refreshing breath of air.
As one can imagine, Char's reputation for excellent steak doesn't stop at the variety that they offer. It also involves being able to bring out the juicy, beefy, and downright savory flavor in each slice of meat. When you combine expert cooking skills with prime, dry aged beef, you get a quality product every time. Considering the flavor and texture of the beef, it comes as little surprise that we've heard of celebrities dropping by for a well-cooked steak at Red Bank's Char. In fact, we've even heard that celebs go nuts over their Kobe beef sliders, too.
Of course, steak alone does not a great restaurant chain make. The restaurant is also known for an amazing raw bar, exceptional seafood options, and extremely fresh salads. For those who can't help but fall in love with seafood, their Escargot is definitely worth a shot. Unlike most escargot you'll find in restaurants, the escargot at Char is not overly chewy (overcooked), nor is it over-flavored. Instead, what you'll find is that the escargot has a buttery, mellow flavor and a perfect texture to sink your teeth into. Bravo, Char, bravo!
Folks who enjoy raw bar delights really can't go wrong with any of their options, but their lobster cocktail really stands out. It's beautifully presented in a martini glass, chilled on fresh ice, garnished with fresh cabbage, and is prepared to ensure that you'll get a light flavor, great texture, and wonderfully satisfying appetizer each and every time. Their Avocado Lobster Salad is also worth a try, since it involves fresh lobster claw, sliced avocado, artichoke hearts, Romaine lettuce, truffle, and a deliciously tart dressing that simply screams elegance while also providing a powerful tangy kick to your tastebuds.
Along with a mouthwatering menu, Char also delivers drinks ice cold and well-mixed. In terms of food and drink, it's a great pick. Shockingly, this isn't what most people remember when they hit this restaurant – it's the restaurant's ambiance.
In terms of décor, it's hard not to remember Char's trademark of orange, dark brown, and cream surroundings. Its beautifully retro yet modern approach to restaurant decoration gives both Chars a sleek, intelligent, and downright uniquely stylish vibe. Everything in the restaurant seems to be polished, coordinated, or otherwise carefully planned out by a master interior designer. At times, it even seems like the patrons are part of the décor, simply because it seems to bring out the most stylish personalities in the area. One might even go so far as to say that it may just be one of the most elegantly decorated chain restaurants in the state – with a classy clientele to match.
Great Ambiance!
Partly because of its unique decoration and partly because of the acoustics of the restaurant itself, Char makes for a good venue for a number of different occasions. Obviously, it's a good place for a date night if you are looking to impress a girl. The acoustics are also ideal for business meetings and business dinners, since it allows a level of intimacy without too many voices echoing through the restaurant. (Trust us on this one, we actually tested it!) Lastly, it also seems to be a very popular place for girls to have a night out with one another – especially during happy hour.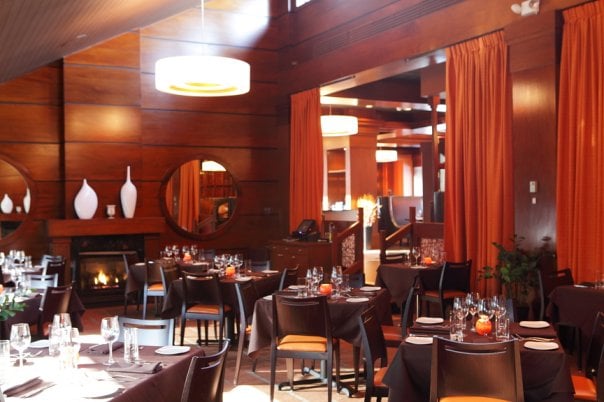 Amazingly, the restaurant staff doesn't possess the typical snobbish attitude that often plagues extremely well designed and decorated restaurants, making it a place that can be surprisingly accepting of eccentrics. Overall, Char has managed to rightfully earn a reputation as a great place for wealthy carnivores to enjoy a satisfying meal. It's also rightfully earned its reputation as one of the NJ-only chains that provides a top notch environment for get-togethers of all kinds.
Address 1: 33 Broad St, Red Bank, NJ 07701
Address 2: 777 US-202, Raritan, NJ 08869