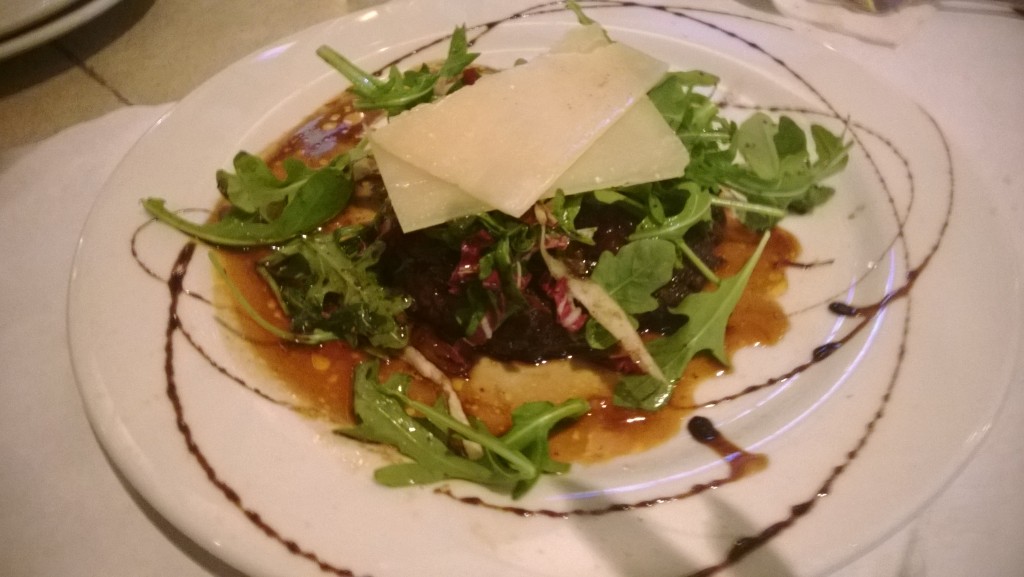 One fine Friday night, a series of unusual circumstances led me and my fiancé to Sirena Ristorante, a beautifully beachy Italian restaurant located on the boardwalk of Pier Village, Long Branch. Sirena, which has undergone a number of incarnations in the past bunch of years, has always managed to attain (and retain) a loyal clientele thanks to its great food and fantastic environment.
Sirena's Awesome Ambiance
While the décor itself definitely suits the upscale, elegant beachside atmosphere of Pier Village, that alone isn't what makes Sirena's environment a good one. My fiancé and I both were wowed by how friendly, accommodating, and incredibly professional the staff at Sirena Ristorante happened to be. Bartenders and waiters are not only helpful; they're happy doing what they're doing. Unlike some restaurants and lounges in the area which tend to exude a snobby attitude, Sirena was one of the rare few which welcomed people from all walks of life.
If you're a barfly, their happy hour and mixed drinks are unforgettable. Ice cold beer and wine served at the perfect temperature are the norm here – and their mixed drinks menu is impressively put together as well. I suggest their Sirena Martini, which has all the light, crisp, tangy flavor of an improved Lemon Drop. Their Espresso Martinis are also quite popular, making them the ideal compromise between a martini and a good cup of coffee.
Now, let's talk food.
Sirena's Cuisine Didn't Fail To Impress
It's very, very rare for me to be totally wowed by a restaurant's take on Italian and Mediterranean fare, but Sirena managed to do it. The chefs combine the classic flavors of Tuscany with a modern presentation, and a one-of-a-kind twist on each classic dish. For example, their Cozze E. Peroni Mussels have the spicy burn of a good mussel dish, but also incorporates pearls of pasta into the sauce. The end result is an appetizer that is doubly satisfying and boasts a multifaceted flavor profile that is simply undeniably delicious.
We could also discuss their Portabello dish, which brings up a tri-colore salad, a tangy vinaigrette reduction dressing, and an herb crusted Portabello mushroom that is so meaty, so juicy, it could be mistaken for a steak at first bite. Unlike the Cozze, which has a light flavor that slowly engages the diner, the Portabello immediately offers a burst of sweet-savory gusto that demands attention as soon as you sink your teeth into it.
It you prefer sharp flavors with a highly textured feel, their Artichoke appetizer is definitely worth a try. Tangy, sharp, but not overly bitter, this appetizer is best shared with friend with a pairing of white wine. Regardless of what appetizer you order, you can't lose. They're all great!
The cuisine at Sirena is undeniably Italian, and nothing shows it better than their charcuterie board. Featuring four different cuts of meat, and a special pear topping, their antipasti meat board offers people a journey through traditional Italian cured meats in every single bite. We'll go as far as to say that their charcuterie board is better than any other we've had anywhere in or near Monmouth County.
Overall, it's very hard to find an Italian restaurant by the shore that offers this level of elegance, atmosphere, service, and food. Even though my fiancé and I are not the typical shore crowd, you can bet that Sirena will be seeing us again!
La Sirena
27 Ocean Ave
732-222-1119
For more fun restaurants, check out our awesome database.