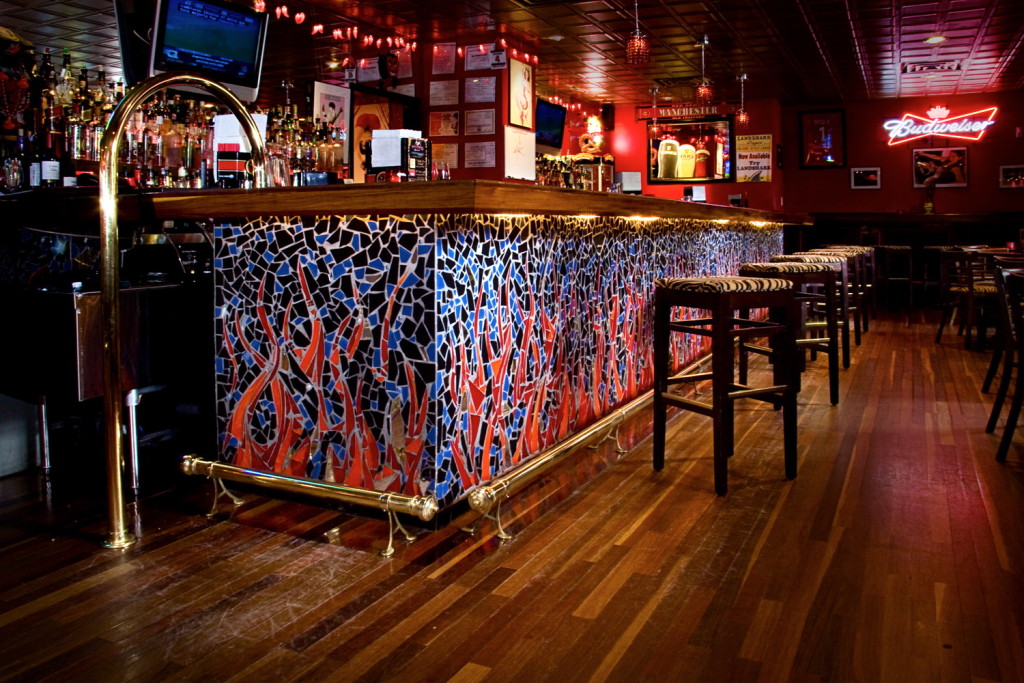 Jersey Shore has become the bane of many New Jersey towns' existence, as well as a defining TV show when it comes to the way that people view our state. Even though the majority of the cast members were actually from New York City, it still doesn't change the fact that most people view the Jersey Shore as a place where guidos dance to poorly produced music and where drama happens for absolutely no reason.
As most New Jerseyans can tell you, what happens at the shore is rarely quite as insane as what you see on the TV show. In fact, a really observant person can probably nail down at least five different mini-cultures that visit the shore on a regular basis. And, many people also often forget that there are more clubs in the Jersey Shore than just night clubs.
The Family-Oriented Beach Club Culture
Summer is just not summer for families if it doesn't include an occasional trip to the beach. It's hard not to notice the large numbers of families hitting the beach, going to boardwalk amusement parks, or enjoying a dinner out at a beachfront grill. For those who make a hefty income, beach clubs offer the perfect venue for families to relax, feel safe, and also enjoy an exclusive community.
Beach clubs, pool clubs, and specialty sports clubs also tend to be places where people network with one another. So, while it is very family-oriented and has lots of opportunities to allow kids to play, many adults in beach club culture use the summer as a networking time.
Though it may be somewhat difficult to enter this club culture, there are many beach clubs that cater to people who want to join. Popular beach clubs in New Jersey include Driftwood, Edgewater and the Promenade.
The Health-Oriented Sports Club Culture
You might see them running in the sand wearing specialty shoes, or you might see them lifting weights at a local gym, but if you spend even 5 minutes at the shore, you will see people who are totally obsessed with physical fitness. While it's true that The Jersey Shore crew popularized this, the truth is that being toned and healthy-looking was always popular around summer time in New Jersey. It's why sports clubs and membership gyms are such major hotspots in the state.
To a point, many people who live around the Jersey Shore, as well as many visitors, often take their love of health to the next level. It's really not unusual to see people hit the gym, then hit up a restaurant that specializes in health fare or smoothies. Interestingly enough, many people who work out at the gym also enjoy hitting up nightclubs that dot shores.
Almost any sports club or gym that you go to will be a part of the health-oriented sports club culture that dominates the Jersey Shore. Popular sports club chains include NYSC, Planet Fitness, and Retro Fitness.
The College Club Culture
New Jersey has a ton of different colleges – both four year and community colleges. As a state, we have NJIT, Rutgers, Monmouth, Kean, and NJCU, just to name a few. That means we have a lot of college students, and those students often want to get some of their anxiety and frustrations out. What better way to do it than to hit up a club that tends to be filled with other college kids?
College clubs are a unique breed of bar in New Jersey, and this is magnified at New Jersey shore college bars. These venues tend to be casual dress, filled with cheap beer, and also known for being one of those places where everybody knows everybody. Obnoxiously loud music is also generally required.
There are several places which fit the bill of Jersey shore college club culture, and also molded bar culture in NJ as a whole. Some of the more famous ones include Jack's of Long Branch, Bar Anticipation of Belmar, and Paul's Tavern in Lake Como. If you've been to one of these places, you've been to a classic Jersey Shore college hangout.
Shore Nightclub Culture
When one thinks of Jersey Shore nightclub culture, they are basically thinking of what they see on Jersey Shore. It would be a total lie to say that there aren't clubs that play house music, charge $10 for a tiny drink, and have men and women wearing designer duds near Jersey beaches. As one would expect, this club culture is all about music, being glamorous, and perhaps having a little bit of drama.
Nightclub culture at the Jersey Shore does have a lot of quirks, and does put an emphasis on dancing, electronic music, and having tons of fun. If you want to enjoy a night out on the boardwalk in style, a foray into the nightlife culture can prove to be awesome. Popular nightlife hotspots include Haven Nightclub, the Headliner, D'Jai's, and IKON Lounge.
Dive Bar Culture
Though dive bars are not necessarily clubs, per se, New Jersey is famous for its excellent dive bar culture. Classic New Jersey dive bars involve cold beer, good bar food, bands playing Bruce Springsteen covers, and a hypercasual atmosphere. If you want to go to a place where everyone is included, where the chief objective is to party, and where you might just unexpectedly break into a sing-a-long to "Don't Stop Believin'," then you need to go to a dive bar.
Great dive bars are easy to find in the Jersey shore, and what's awesome about the dive bar culture is that it's exceptionally varied. Rock bars such as the Stone Pony and the Brighton Bar have managed to gain national notoriety for having some of the world's most famous acts get their start there. Other dive bars have become famous for their bar fare, such as Johnny Mac's House of Spirits, which focuses on free pizza (!) with every drink. You can find a good list of bars here, by the way.
You Can't Lump Jersey Shore Club Culture Into One Single Category
Truth be told, it's nearly impossible to categorize every person who goes to the shore for a fun experience. There's just so much to do, and so many different kinds of people, that it's impossible to stereotype without it being at least partly wrong. Perhaps the only stereotype that we should apply to the shore is the fact that it's always going to be diverse!