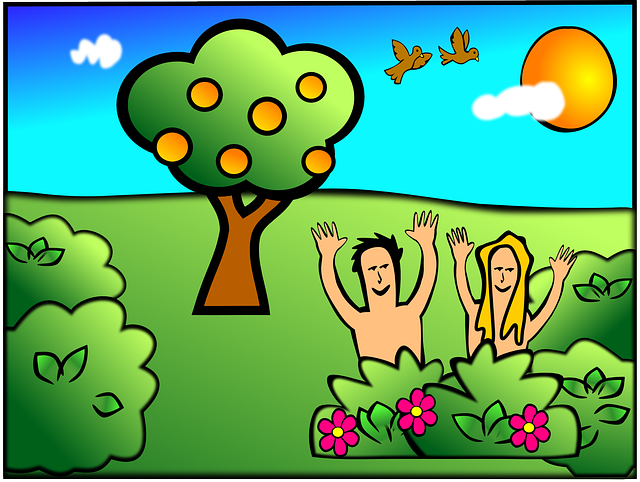 Among beach goers in New Jersey, a typical stay at the shore means getting down to a bikini or a pair of shorts, sprawling out on a favorite beach towel, and enjoying the feeling of the warm summer sun caressing one's skin. On one beach in Sandy Hook, hitting the beach takes a slightly more scandalous turn. If you're local to the Jersey Shore, then you may have heard rumors of people going to nude beaches in New Jersey.
Truth be told, those aren't rumors.
There is a nude beach in New Jersey, and it's located in the Sandy Hook National Park area. As many beach goers know, Sandy Hook's national beach is composed of multiple beaches as well as a final landmark filled with older military constructions. Among other major landmarks on this inlet is Gunnison Beach, a small beach offering surf, sun and sand while being tucked away out of sight from any roads.
In most ways, Gunnison Beach's access point looks much like many other beaches in the area. It is surrounded by dense foliage, and has its own little private parking nook. Much like many other beaches in the area, it has a little area with private bathrooms and a shower to help bathers rinse off sand and grit. Just like you'd expect with any other beach, there's plenty of sand, beautiful seashells to collect, and enough water for everyone to enjoy. Just like with any other beach at Sandy Hook, there is a $15 per car parking fee. However, that's where the similarities end.
Once you are out of the changing station, people who go to Gunnison will notice that it takes a lot longer to reach the beach. The reason for this is obvious – people who want to go to a more family-friendly beach will not want to see nudists! To make sure that people don't see anything they aren't mentally prepared to, warning signs tell visitors that they may encounter nude bathers beyond a certain point.
There are many misconceptions about Gunnison. We at FunNewJersey.com decided to dispel some of them, and give you a good idea of what you should expect to see when touring this beach.
Misconception #1: You have to look like Adonis in order to go to the nude beach.
According to people who have gone to Gunnison, this is not the case at all. Most of the people who go there are older, and are by no means supermodels. That being said, it can be a good lesson in body acceptance.
Misconception #2: It's awkward.
For some who are really just not used to nudity, especially those that freak out at seeing naked people, this may be true. For many others, though, it's only strange for the first couple of minutes. Then, after a while, it just feels normal. When everyone is naked, no one is really gawking at anyone.
Misconception #3: People under 18 are allowed.
NO! Keep kids at home.
Misconception #4: No one knows anyone there.
Believe it or not, there is actually a forum devoted to people who visit Gunnison Beach. There's actually a community there, and yes, they do tend to have beach partners. It's not just a couples thing, either. People do get together in groups to hit the beach in the nude.
Misconception #5: Hanky panky is OK.
Actually, it's illegal and considered to be indecent exposure – even at Gunnison. If you are caught doing inappropriate things at the nude beach, chances are high that you will be arrested. On a similar note, alcoholic beverages are also banned from beach premises.
What many people don't realize about Gunnison is that it can be a very liberating and freeing experience. The beach itself is clean, the water is clear, and there are plenty of activities that you can enjoy sans couture. Once you go there, there's a good chance that you may not want to ever wear a swimsuit again.
Check out our NJ Beach Guide for all things to do up and down the shore!