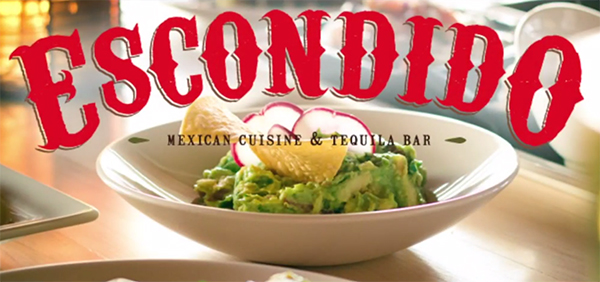 Located right by the Freehold Raceway Mall is a large restaurant by the name of Escondido. Since 2002, this Mexican restaurant has been pleasing people with great tortilla chips, good drinks, and of course, an amazingly family-friendly atmosphere. About 2 years ago, their menu went through a massive overhaul, and from what we've heard, it's been a success. FunNewJersey.com decided to check out Escondido, and give our final verdict.
The first thing that you'll notice when you walk into the restaurant is its décor and atmosphere. The acoustics are ideal for families to enjoy a regular discussion without straining themselves, but also manages to be just right for entertainment. The actual decoration blends a classic Mexican cantina feel with an American Southwest touch, making it a uniquely stylish yet casual atmosphere. It's also worth noting that the atmosphere is so cool, kids will love it too.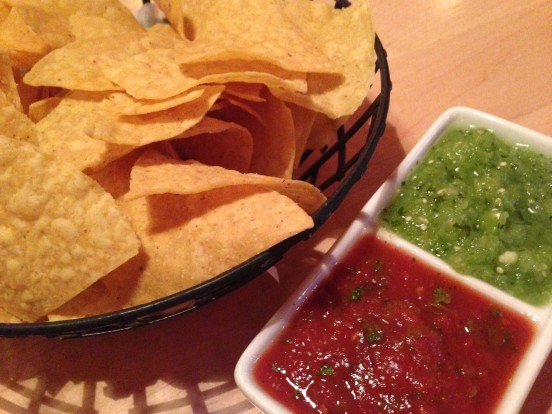 In terms of food, Escondido definitely makes a point of offering a nice array of different dishes. Its more recent menu overhaul focused on bringing in more authentic dishes onto the menu, while also keeping some of the classic favorites from years past. That being said, while a good nod to authenticity is definitely visible on the menu thanks to ingredients like queso fresco, there's also a lot of chic innovation to be seen as well, like their shrimp-topped guacamole. It's safe to say that even Mexican food purists will love what they see here.
Truth be told, we haven't tried anything at Escondido that we could find an issue with. Their short rib tacos are savory, melty, and incredibly flavorful without being overly oily, too salty, or too spicy. Their guacamole is smooth, creamy, and a perfect compliment to their fresh chips and salsas. The staff at Escondido's also know how to make the most of seafood, which is why their Burrito Del Mar is one of their most popular dishes. Seriously – their seafood is addictive!
Though Escondido is definitely a great place to bring kids (especially with their kids' menu), it is also worth mentioning that they do have a fully stocked tequila bar. In fact, this restaurant is also known as the Escondido tequila bar by locals. Drinks are always served cold, and always served with flair. If you're not one who enjoys tequila too much, their Desert Rose cocktail is highly recommended. It's sweet, surprisingly refreshing, and looks just as gorgeous as it tastes. Of course, their ample selection of beer is also delightful.
If you haven't been to Escondido yet, it's safe to say that it should happen sooner rather than later. Our advice is to check out their Burrito Del Mar, their flautas, and their tequila offerings. We also were lucky enough to speak to chef Miguel Gonzales about tips for first timers to Escondido. His advice was simple, "Any day of the week is a good day to come in, but I have to say, Fridays and Saturdays are often the best. We have weekend entertainment at night, and it's a lot of fun for kids and parents alike."
For families who want something different, Escondido of Freehold NJ is a great pick. Trust us on this one – you'll love it!
Be sure to check out their daily happy hour drink and food specials.
Find other top restaurants in Central NJ.