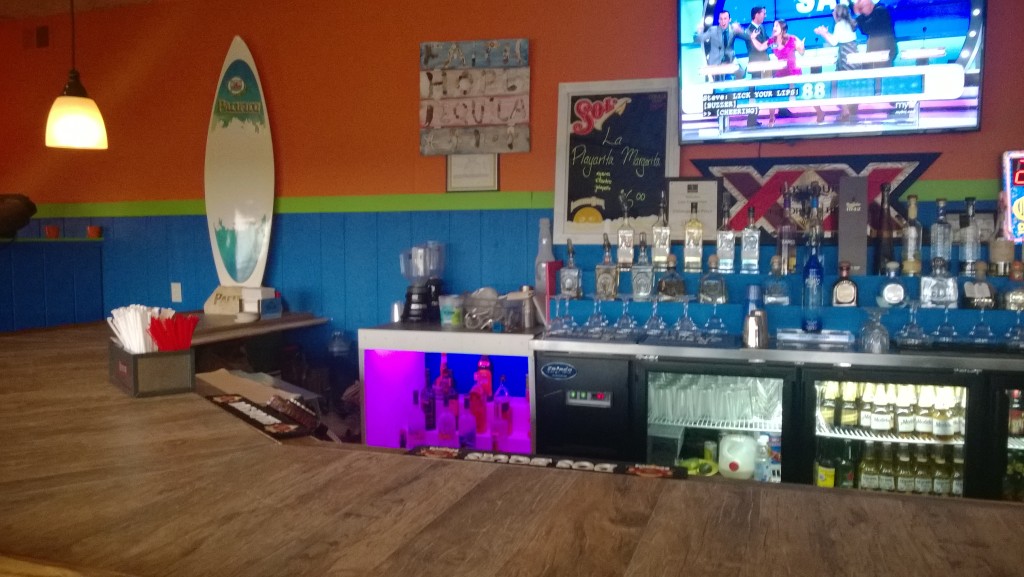 One thing that I have learned as a restaurant critic and food writer is that every restaurant owner has a reason why they open up shop. For some, it's a purely profit industry. For others, it's a creative outlet that allows them to show off their culinary flair. For Leo Cervantes, his reason to start a restaurant is because it's the personification of his American dream.
Born and raised in the impoverished streets of Mexico City, Cervantes had moved to the United States in hopes of providing a better life for his family at only 19. When he began his journey in the culinary world, he was just a dishwasher at the Cypress Inn in Wanamassa. Now, over 25 years later, he is the proud owner of two of Monmouth County's most popular restaurants: La Playa and Chilangos. We were lucky enough to drop by La Playa, the brand-new reboot of his smash hit restaurant that was destroyed by Hurricane Sandy, and this is what we have to say.
Outstanding Atmosphere & Ambiance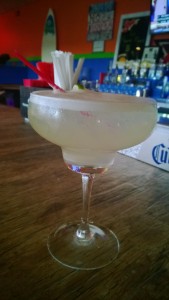 As you may already know, La Playa translates into, "The Beach." Just as the name suggests, La Playa's restaurant atmosphere captures a fun, laid-back surfer's paradise. With a Miami-meets-Monterrey layout, a beautifully bright color scheme, and acoustics that make it ideal for a bar crawl, La Playa manages to impress in terms of the setting alone. Best of all, the location gives you a perfect view of the New York City skyline at night, making it an incredibly picture-perfect venue with breathtaking beachside views during both the day and night.
What really sets La Playa apart from most other venues in terms of atmosphere and ambiance is the people who work there, as well as the charming, constantly upbeat owner. Fun, attentive, and upbeat waitresses like Annette Perretti and Catalina Giraldo make it hard not to relax, laugh, and have a great time while you're here.
Fantastic Food
The first thing that a seasoned foodie will notice is that La Playa puts an emphasis on authenticity in many of its dishes. Hard-to-find offereings like mofongo and ceviche give patrons a chance to taste the true flavor of Mexico while also enjoying the option to try out some more Americanized dishes as well.
In terms of authentic Mexican fare, it's hard to go wrong. Their Ceviche Tostadas offer that tart explosion of flavor, the ideal texture, and the perfect blend of nuanced spices that made ceviche the exceptionally popular dish it is throughout South America. Their fajita platters can also be applauded for the filling's excellent balance of seasonings, the meats' perfectly cooked texture, and the surprisingly rich flavor that leaves you begging for seconds. It's also worth noting that their guacamole is tart, creamy, and packs a powerful zing when compared to typical restaurant fare.
For more Americanized and fusion platters, La Playa delivers an amazing array of different dishes that suit almost any palate. For those who enjoy light, spicy yet savory fare, their Chorizo and Mussels are not to be missed. Folks who like wings will adore their crispy on the outside, juicy on the inside wings. If you want to taste a country-meets-Mexico dish that melts in your mouth with a nice, mellow flavor, their Fried Oyster Taco appetizer is something that is heavily encouraged. Realistically, you can't go wrong with any option on the menu.
Having tried the food at La Playa, I was impressed with the fact that everything was cooked perfectly, that there wasn't an overabundance of oil, and that everything I had managed to be totally satisfying. It comes as little surprise to me that Leo's other restaurant, as well as his food trucks, have become a favorite among Monmouth County foodies. The food really is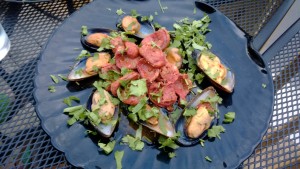 just that great.
Delicious Drinks
If you are looking for a venue with a great bar culture, incredible drinks, and a staggering variety of tequilas, then La Playa is the place to go. Boasting over 250 tequilas, a menu filled with great mixes, and cold beer that just begs for a taste, La Playa is a bar crawler's dream come true.
While their Classic Margaritas offer a refreshingly sweet, light flavor, it's worth noting that this restaurant and bar is one of the best venues at the Jersey Shore for drinks with an edgy appeal.
My personal suggestion is the La Playa Margarita, a daring cocktail involving jalapeno vodka, guava, and other spices. Surprisingly, this cocktail isn't spicy; it's a complex mixture that manages to be both aromatic, sweet, and incredibly tasty. Also worth noting is their cinnamon tequila, which delivers a surprisingly sweet, apple-pie flavored kick.
Understandably, when La Playa has drink specials, the venue is typically packed.
The American Dream
Regardless of what you order, or what time you come in, La Playa's passion for achieving the American dream can be experienced in every little detail of the restaurant. I believe that's why it's such a popular spot, and it's also why celebrities like Bruce Springsteen are regular customers. We can't help but marvel at all that Leo Cervantes and his crew accomplished; La Playa truly is a testimonial that the American dream is still alive and well.
LA PLAYA By Chilangos
Grand opening: June 5th, 2015
2 Beachway Ave, Keansburg, NJ
Visit LA PLAYA By Chilangos on Facebook