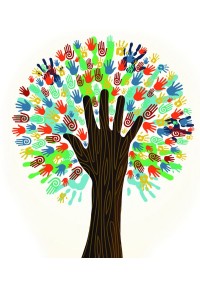 Where should I go if I think my child has a disability?

Children who are born with, or develop, a disability often require special therapies, treatments and services. Depending upon each child's circumstances, the resources needed by one child may be drastically different than those needed by another.
One good place to begin when looking for a variety of special needs treatments in New Jersey is Children's Specialized Hospital. This hospital, dedicated to treating children who suffer from, and live with, various disabilities and conditions, has fourteen locations throughout the state and makes it easy for parents to contact them for inquiries into treatment options and services.
Outpatient Care For Special Needs Children: What To Expect

Many hospital locations throughout the state are centered on outpatient treatment. During outpatient treatment, a child will arrive at the designated center, receive therapy and then go home. An overnight stay is not required.
Services given to outpatients can vary greatly depending on diagnosis, severity of condition or disorder and level of progress as the child moves through the programs in which they are involved.
Patients who visit hospitals on outpatient treatment can receive audiology services, a wide array of Autism treatments, Lymphedema therapy, Early Intervention, physical therapy, speech therapy, occupational therapy and even certain brain injury services.
All outpatient services and treatments, whether they be for speech, physical or developmental growth, are conducted in a fun and child appropriate environment. Children are engaged in activity and often-times do not realize the life skills they are learning because to them, they are simply playing catch, doing a puzzle or reciting a poem with an adult.
Inpatient Care For Special Needs Children: What To Expect

Inpatients at the Children's Specialized Hospital are eligible to receive all of the treatments that outpatients receive, as well as pain management services and care programs. The pain management services teach not only the child, but also the parents. While children learn how to live with, and manage, the pain they have, parents learn useful methods towards making the pain more bearable.
Common Special Needs Treatments And Therapies

While each special needs patient requires treatments and services that are unique to their diagnosis, some of therapies can span numerous disorders and conditions. For example, a child in New Jersey who is diagnosed with Cerebral Palsy may require physical therapy, but that therapy is not unique to CP. A child who lives with muscular dystrophy may too need PT services.
Speech Therapy

Many children, even those without specific or debilitating diagnoses, require speech therapy. These services provide children with the annunciation skills they need so they can speak clearly and eloquently as an adult. Whether the child suffers from a minor stutter, lisp or more serious conditions such as brain injuries or orofacial myofunctional disorders, the trained speech therapists have the tools that can help children communicate effectively.
Physical Therapy

One of the most understood, and sought out, services for children with special needs is physical therapy. This therapy can help restore mobility to children who have lost it due to injury and, important for children who were born with disabilities, teach the proper ways to adapt to life with either limited mobility or the inability to use one or more extremities. At Children's Specialized Hospital, therapists and doctors happily assist patients up until they are 21.
Occupational Therapy

Children who live with Cerebral Palsy, Autism, sensory integration disorders, burns, developmental delays and various other conditions, may require occupational therapy (OT). These programs promote functional independence and assist children in fine-tuning motor skills and meeting developmental milestones.
Specialists In NJ – What They Do

With such a wide variety of resources available through the Children's Specialized Hospital, it is imperative that the staff who make all treatments and services available are recognized. Depending upon a patient's condition, they could work with one doctor such as an audiologist or a neurologist, or they could work with multiple doctors, even little-known specialists such as physiatrists and behavioral specialists.
Neurologists

A neurologist is a specialist who treats brain injuries and disorders. Neurologist aim to provide patients with treatments that will increase brain function and restore damage. Through proper diagnosis and treatment, patients can often live more fulfilling and happy lives.
Find a list of reliable pediatric neurologists here.
Speech Therapists

Focusing on the communication aspect of a patient's life, a speech therapist teaches children how to properly pronounce words and speak in a clear, understandable fashion. These specialists look to improve communication. The speech therapists at NJ's Children's Specialized Hospital do an excellent job of assessing needs and providing treatment to children in need.
Audiologists

An audiologist studies the functionality of the ear and can help a child with special needs overcome a loss of hearing and help them compensate. Additionally, in some diagnoses, an audiologist can even help a child regain hearing. Children's Specialized Hospital offers a complete list of potential audiological services on their website.
Physiatrists

Oftentimes children born with disabilities have difficulties learning how to move properly. While many parents may believe that they will only need a physical therapist for these types of problems, the reality is a physiatrist may be required. He/she is a specialist who diagnoses physical challenges in those with special needs. Click here for a list of FAQ regarding reliable pediatric physiatrists in NJ and the services they provide.
Additional Doctors

In addition to neurologists, audiologists, various types of functional therapists, physiatrists and nurses, children with special needs may require psychiatrists, behavioral specialist and/or cardiologists. The diagnosis will determine which doctors need to be contacted.
Resources Change As Special Needs Kids Grow

Children who have special needs, if diagnosed at an early age and provided the services they need can easily progress through life reaching numerous milestones and achievements. With the help of specialists, some special needs children can even overcome seemingly debilitating disabilities.
Where children can receive services:

In addition to receiving speech, physical or occupational therapies at Children's Specialized Hospital or other medical facilities, many special needs children can receive in-house therapies at home, school or daycare.
Special Education: An In-Depth Introduction
Special education programs:
As a method of accommodating a child's needs for specific therapies, they may be placed in a special education class provided by the state of NJ. These classes are paced to maximize learning and success slower and are geared towards the individualized needs of each child.
Therapy during class time?

While in a special education program provided through the state of New Jersey, special needs children are afforded certain liberties such as leaving during class time to receive physical, occupational or speech therapy. The specific reason and need for these services would be outlined in an IEP.
What is an IEP?

An Individualized Education Plan, or IEP, is a legally binding document created for all children requiring special education. These documents outline each child's personal learning difficulties needs and set requirements and educational goals to meet these needs.
How IEPs Help Kids With Special Needs

It may seem that an IEP singles a child with special needs out and makes them seem inherently different from everyone else, but in a special needs class everyone has one and these documents ensure that the kids get the best education possible. If a child with an IEP is in a regular class, the IEP is known only to the teacher and support staff.
Can children ever leave special education programs?

Depending upon diagnosis and personal achievements, some children will remain in special education classes until graduation. However, if a special needs child begins to show signs of outgrowing the program, so to speak, children may be transitioned into mainstream classes.
Coping With Special Needs As An Adult

It seems that people who were born with special needs or disabilities are often happy and successful as adults. Many have come to accept, understand and, occasionally, embrace their differences, allowing them to thrive in life. The ability to learn to adapt and overcome challenges is a strength gained from their life experiences. That being said, many parents and special needs kids do wonder about certain aspects of their life before they become an adult.
As a teenager, can a person with special needs drive?

Driving is a privilege that many young children look forward to being able to do. Depending upon diagnosis and physical disabilities, your child may or may not be allowed to drive. An evaluation of their ability to drive and required vehicle modification can be made by a specially trained physical therapist. If car modifications are all that are needed, Mobility Works in Farmingdale, NJ can help.
Will it be difficult for a person with disabilities to find a job as an adult?

It should not be any more difficult for someone living with disabilities to find a job than it is for a physically capable person to find employment. While yes, certain jobs may be out of the question due to physical limitations, discrimination based on a disability is illegal.
Also see special needs conditions and where to find help in NJ.