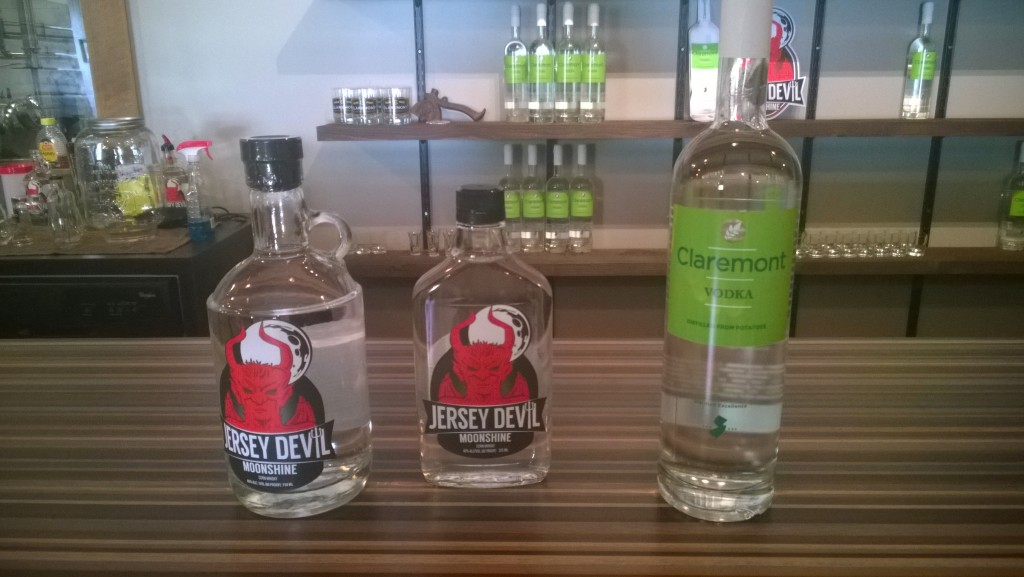 Fairfield, New Jersey is now quickly gaining a reputation for being one of the most active towns in the entire state when it comes to alcohol production. Boasting a DIY winemaking arena, a number of breweries, and a couple of distilleries, this surprisingly small town has become a focal point of New Jersey's artisan food and drink industry. Claremont Distillery is the newest of all North Jersey microdistilleries, and they gave us the opportunity to take a good look at how New Jersey's moonshine and vodka are produced.
Locavore-Approved
Founded by a veteran of Wall Street's chaos, Claremont Distillery is all about crafting something tangible, something tasty, and something that brings a little more Garden State pride to the locavore scene. Claremont also happens to boast one of the most eco-friendly, energy-efficient distilleries in the entire state. Whether it's using locally-sourced ingredients and flavors, or just keeping everything clean through ecologically-friendly methods, a quick tour through Claremont Distillery can impress even the most finicky and ecologically aware of liquor connoisseurs with its development methods.
An Expert Touch Through Every Step
The entire distillation process is overseen by a lead distiller by the name of Chris DeGasperis, who worked at one of Brooklyn's most illustrious distilleries. Prior to that, he was a brewmaster in the poconos. Using the vast knowledge and experience gained through his time at the Brooklyn plant, he was able to help develop the recipes for each of the products made at Claremont. Each process is done with care, and often incorporates more focus on keeping the flavor of the liquors pure. Claremont's Vodka, for example, is distilled a minimum of 20 iterations using both steel mesh and high heat to purify the liquor in every step.
The end result of the high end distillation process can be seen in every sip of their liquors. Jersey Devil Moonshine, for example, offers a surprisingly refreshing, warm, and slightly sweet kick to almost any mixed drink. In fact, it's safe to say that it's a form of whiskey that can win over even those who are often afraid of the abrasive taste of a regular mainstream moonshine. Claremont Distillery's vodka yields a creamy texture, no harsh taste, and a delightful light marshmallow-like aftertaste. Overall, you can expect a smooth texture, a pure flavor, and an experience that will leave you impressed. Both liquors' superior texture and flavor can easily be ascribed to DeGasperis's expertise in the world of brewing and distilling, and Claremont's high level of attention to detail at every stage of the distillation process.
Claremont's Highly Educational Tours
A tour of the distillery might be one of the most educational looks into that process of distilling that you can get. Every single step, from the actual grinding up of potatoes, to the addition of sugar, to the long wait of fermentation is covered. You'll also learn some pretty surprising facts about vodka and whiskey distillation at Claremont. One thing that you may find surprising is that distillation, at least through the process used at Claremont, can heat up vodka to as much as 145 degrees during the fermentation and distillation processes. It's also pretty neat to know that vodka, prior to its final outcome, is a 192-proof alcohol.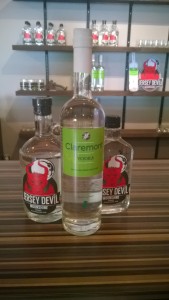 The crew at Claremont Distillery also taught me something that shocked me about the vodka industry as a whole. In many cases, byproducts of the vodka distillation process can be somewhat dangerous to people. Specifically, the byproducts that they discussed are known as "heads" from vodka. Heads include undesirable alcohols such as acetone and methanol. Methanol is toxic to people, and can be potentially deadly if ingested. All the "heads" of the vodka are removed in the first 5 to 10 minutes of drainage during Claremont's distillation process. As an added safety perk, Claremont's vodka and whiskey recipes do not produce methanol due to the recipe ingredients that are used.
On a similar note, 5% of the alcohol will also be "tails," which is low-grade alcohol that can cause increased hangovers. Claremont does not include "tails" in their final product, either.
Tours And Tastings At An Affordable Price
If you're interested in seeing an up-close demonstration of how vodka and moonshine are made in the Garden State, then it's definitely a good idea to take a trip through Claremont Distillery in Fairfield. They'll be willing to show you the whole process, guide you through a walking tour of the distillery, and even offer a tasting for only $10. It's a great trip, and you'll love the tastings – trust us on this one!
Information:
Claremont Distillery
25 Commerce Road
Fairfield, NJ
(973) 227-7027