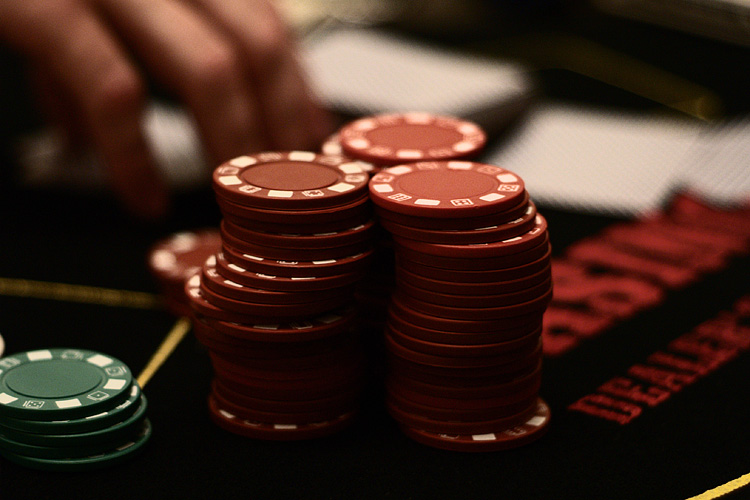 For the longest time, the only part of New Jersey that allowed gambling was Atlantic City. In fact, if you were to ask locals headed towards the infamous resort town why they chose that destination, being able to play blackjack or slot machines may have something to do with it. The fact is that Atlantic City not only gained a reputation as a place for wild times thanks to gambling, but also gained income that has been used to revitalize parts of the town.
Though it's controversial to say that allowing gambling to occur at Atlantic City is beneficial overall, no one can say that there aren't perks to having gambling legalized in a town. Through the years, gambling has added millions in revenue for the state of New Jersey, as well as thousands of jobs.
In recent years, the use of gambling as a way to bolster local economies has taken flight in a number of states. Even New Jersey has liberalized its views on the once-taboo activity, which in turn has made it easier than ever to gamble. Here's what we're seeing happen with the future of New Jersey's gambling industry, as well as our predictions of the gambling industry in New Jersey.
New Jersey Gambling Will Not Stay Solely In AC
Atlantic City's name is now synonymous with casinos, and to a point, it always will be. However, a number of states surrounding New Jersey have recently approved casinos close to our state's borders. This means that many people who would have gone to AC will end up going to other states' casinos, simply because it's closer to them.
So far, the introduction of new casinos up and down the East Coast has had a substantial impact on Atlantic City's casinos. Due to a drop in revenue, many of the old boardwalk staples closed, including big names such as the Clairidge, Atlantis, the Trump Plaza, and the Showboat. Most of the surviving casinos ended up gaining a portion of the revenue that others lost, but it's still a far cry from the way things were years ago.
In recent months, there have been rumors about a casino being built in Essex County. This would be the first casino to be built in New Jersey that is not in Atlantic City. The proposed casino, which has yet to be named, would be in either Newark or the Meadowlands. There's even a small chance of a casino being built in both cities.
North Jersey isn't the only section of the Garden State that has had talks about bringing casinos to town. A number of public officials in Monmouth County have begun to talk about allowing a casino on the grounds of Monmouth Racetrack. In fact, there has even been talk of bringing casinos to areas of Trenton that have been struggling.
From the current political climate, it seems like keeping casinos in Atlantic City is not going to happen. Make no mistake about it, it's quite likely that we will see casinos in multiple New Jersey cities by the end of a decade.
The Online Factor
New Jersey's legislators also recently passed a law legalizing online casinos for NJ local use. This is one of the very first online casino laws of its kind in the United States, and New Jersey's online casino culture is still in its fledgling stages. Much like the current push for gambling legalization in other parts of the state, legislators approved this law as a way to increase tax revenue. After all, there are going to be some people who would rather gamble at home than go to a casino to do it.
It's hard to tell what kind of impact this will have on the current casino scene of New Jersey – let alone what it will do to New Jersey's gambling future. What will most likely happen is that casinos that are already existent in the Garden State will have an online branch available as well. They'll use the online branch to help manage the costs of their brick-and-mortar casinos, which in turn will allow them to get more revenue as a whole.
That being said, online gambling is obviously going to become a very competitive market. It's hard to tell who will be the winner.
Are We Seeing The Death Of AC Gambling?
Many people, including both politicians and economists alike, are expecting the new wave of legalized gambling in New Jersey to cause a serious financial impact on Atlantic City. Considering how much competition the already-troubled gambling hotspot is dealing with , it is very possible that we will see yet another wave of casino closures like in 2014.
If you're local to Atlantic City, it's probably very difficult to imagine the town without a single casino. While it is possible, it's not probably. The town is always going to be known for its gambling history, and while there were numerous casino closures throughout the years, the idea that Atlantic City will not be able to compete in the new gambling market just seems to be downright unbelievable.
What has been happening since the AC casino closures may fortell what will happen to other casinos that may end up closing. Developers have decided to convert one casino into an indoor waterpark. Others are looking into turning a casino into major event venues, spas, and high end resorts.
What Can Happen To New Jersey's Entertainment Landscape?
With the increased competition from other casinos and online gambling, chances are high that Atlantic City will turn into a much more family-friendly version of itself. It might also see more (but not all) casinos close their doors permanently.
Meanwhile, assuming that other casinos do open up in Northern New Jersey, it's possible that we will see a lot more tourism to cities that might have been struggling with attracting visitors year-round. However, only time can tell what will really happen. It's just too early to tell.