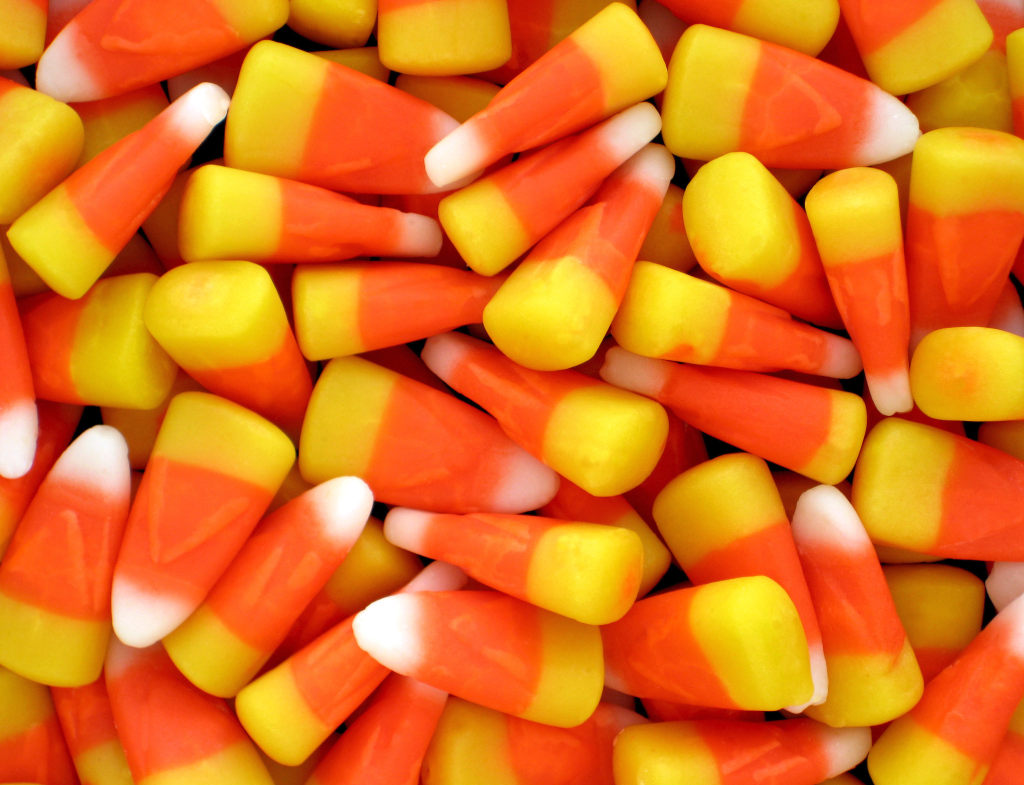 Non-Scary Halloween Attractions for Toddlers in NJ

Halloween is a wonderful time of year; there are pumpkins to be picked, hayrides to be ridden and haunted attractions that everyone must tour. However, as fun as the Halloween season is, young children can be scared easily and finding Halloween attractions for toddlers in NJ may be difficult. With so many horrifyingly scary attractions being advertised on every corner, it almost seems like the Halloween newcomers are forgotten and left to simply enjoy candy at home. No so in New Jersey!
Parents often want to introduce their little ones to the holiday in a fun and exciting way, protecting them from horrible frights that could leave them with nightmares. Family-friendly hayrides and pumpkin picking seem like the best option for those families with children under the age of 3. However, pumpkins and hayrides aren't the only fun things to do with kids this time of year. In addition to these fun and traditional October activities, many local farms and specialized Halloween locations offer unique events that will not only excite and engage the little ones, but also hold the interest of older children and parents.
From traditional attractions to unique experiences that parents would never think of as fall or Halloween-ish, New Jersey is filled with fun activities and events that those under the age of 4, and their parents, can enjoy. The top 5 toddler fall and Halloween attractions are some of the favorites of parents because they engage children and introduce them to the season in an age-appropriate and fun way.
1. Brock-tober Fest:
Wanting to do more than introduce toddlers to Halloween, Brock Farms in Freehold, NJ hosts an entire fall festival! They invite the whole family, parents, grandparents and, of course, children, to their Brock-tober Fest celebration, a fun and interactive experience that runs from the end of September through Halloween. When parents bring their toddlers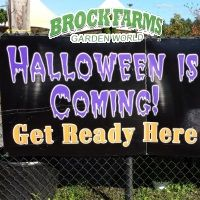 and young children to the Freehold farm, they can walk through one of the area's largest corn mazes. Measuring 500 feet long by 90 feet wide, this maze is a magical experience for young children because unlike the corn mazes designed for older children  where scary creatures and ghosts might pop out, the only person they will come across is the Pumpkin King!
In addition to the entirely toddler-friendly corn maze, parents who have both older and younger children can explore Brock Farms' haunted house. Although the house induces some fright, the overall experience is not scary. Where parents may fear spooky creatures jumping out, touching and scaring their little ones at other locations, Brock Farms does not allow that. It is the perfect combination of spooky fun, eerie atmosphere and non-scary play, making it a perfect introduction for toddlers who may enjoy the more terrifying Halloween experience next Halloween.
Another activity open to families during Brock-tober Fest is a scenic hayride through the grounds. While guests do pass through the farm's haunted forest area and the cemetery, there are no scary monsters that approach the wagon and no frightful events that occur. Families can simply sit back and enjoy the beautiful view of the Central NJ area during the autumn season
http://www.brockfarms.com/
2. Wagner Farm Arboretum Brite Nites:
Held annually, Wagner Farm Arboretum's Brite Nites is a fundraiser event where toddlers can stand in awe of many jack o' lanterns. Volunteers help to transform the arboretum, making it a Halloween themed wonderland. With over 1,000 hand carved pumpkins to see, toddlers will be engaged and eager to continue down the pumpkin path, seeing what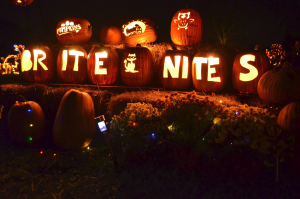 design is around the next corner.
Along the Central NJ's pumpkin path, parents can further get the toddlers excited by bringing attention to the many carvings that are on display. While little ones may initially be enthralled by the lit up pumpkins and overwhelming fall feel of the Arboretum, they will only become more excited when they realize the pumpkins resemble their favorite cartoon characters, animals and shapes.
The arboretum also sponsors a "haunted" experience which is not too frightening and young children can still enjoy. Families with children of varying ages can enjoy themselves as they walk down the pumpkin path because, although it is not scary, Wagner Farm Arboretum's Brite Nites fully embraces the Halloween spirit. It is a fun activity for all ages and one of the best ways to introduce toddlers to the season.
http://www.wfafnj.org/events/brite-nites-2015/
3. Tuckerton Seaport:
Halloween near the water is something fun and exciting that toddlers and older children will undoubtedly enjoy. During the Halloween season each year, Tuckerton Seaport in Monmouth County NJ hosts magnificent activities that are slightly spooky, yet still appropriate for children. While some of the night's festivities could be frightening to toddlers and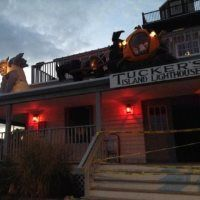 young children, there are always family-friendly things for them to engage with. Toddlers will have extreme fun making Halloween themed arts and crafts projects and picking the pumpkin of their dreams in the pumpkin patch while older children take advantage of the other activities.
As older children and families walk along the seaport, they will encounter pirates and ghosts who have docked ship and want to spend the evening partying with the crowd. The seaport also offers a ghostly fun hayride, a dance party and various other fun activities that, upon parent discretion and seaport authorization, toddlers may be able to enjoy. It is sure to be a night of fun and games, with stories and fall fun for all when the entire family, young and old, celebrate in Tuckerton, NJ.
http://www.tuckertonseaport.org/events-of-the-month/
4. Halloween at Happy Day Farm:
Located in Manalapan, NJ, Happy Day Farm is an active and lively farm that offers families with young children the opportunity to have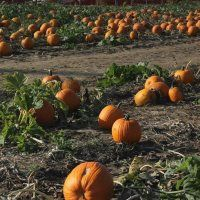 wholesome Halloween fun. With pumpkin picking, hayrides, a corn maze and more, toddlers who attend are always fully engaged and eager to spend the afternoon having fun and learning what the fall season is all about.
Parents are also included in the fun at Happy Day Farm because they too, alongside their toddlers, are welcome to pick pumpkins. The entire family can choose the pumpkin of their liking to bring home and decorate for Halloween. Older children, while always invited to enjoy the scenic hayride and pumpkin picking with their parents and younger siblings, can also try their hand at firing the pumpkin cannon and pumpkin blaster. Toddlers can even have some fun with the two activities for older kids by either watching the action take place or assisting their parents as they operate the equipment and launch the pumpkins high into the sky.
http://happydayfarmnj.com/
5. Duffield's Farm:
Southern NJ residents enjoy the hayrides at Duffield's Farm Market year-round, but during the fall and Halloween season, these seasonally traditional rides are particularly enjoyable.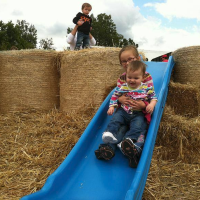 Toddlers and their parents are able to ride through the beautiful farmland, parents taking in the scenery and children eagerly awaiting their arrival at the apple orchard or pumpkin patch. Once they arrive at their chosen destination, they can enjoy the crisp fall day, picking out the apples or pumpkin that they like the best.
As a non-scary attraction in Southern NJ, Duffield's Farm is the perfect destination for young families. Kids who have never ridden on a hayride before will be ecstatic when they see the ride and even more excited when they learn that they get to pick a pumpkin to take home. The introduction to Halloween in this fashion will bring toddlers to love the holiday, love the season and look forward to it each and every year.
http://www.duffieldsfarm.com/Activities-General.html
Because fall is such a wonderful time of year, with crisp cool weather and Halloween fun to be had every day, parents are often eager to bring their children out and get them involved in the various activities. Although many of the season's activities center on ghoulish encounters and nightmarish experiences, it is important that young children, particularly those under the age of 4, are not scared away from Halloween entirely.
Knowing this, many businesses throughout New Jersey offer toddler-centric and family-friendly activities. Whether they are taking their first ever hayride or walking through a corn maze with their parents for the first time, young children who take part in any age-appropriate activity during this season are sure to have fun. They will learn that Halloween is something to be enjoyed and not something that will haunt their dreams. These attractions will make children love October and, as they get older, excited to venture into spookier territory.
Also see scary Halloween attractions in NJ for the best frights of the 2015 Halloween season.
If it is not listed, where do you take your young children in October?