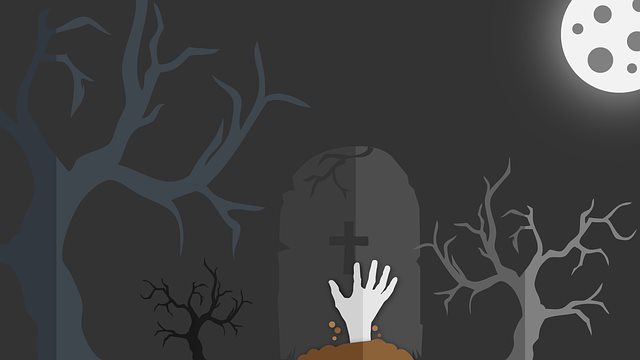 The Five Most Horrifying Halloween Attractions in NJ 2015
"Ah" inducing encounters and heart racing experiences are not for everyone, but when Halloween rolls around every year, brave souls make their way to the scariest attractions New Jersey has to offer because they want the fright of their life.
While young children and those with timid minds enjoy pumpkin picking, family-friendly hayrides and corn mazes, the fearless New Jersians will travel throughout the state, scoping out old penitentiaries, haunted cemeteries and haunted houses with the hopes of screaming until they have no voice. These attractions are the kind that leave visitors breathless and wondering why they chose to enter in the first place. They will haunt dreams, make people jump and either strengthen visitors' notions of courage or bring them to the point of never wanting to return.
Seeing as many NJ residents love Halloween and look forward to the scares and fun each year, there are quite a few scary attractions throughout the state. The top 5 attractions are particularly frightening not only because they feature unsightly monsters, but also because the background stories behind each fright seems all too real.
1. Pantophobia Haunted Attraction:
Northeastern NJ residents, or those willing to drive up to Montvale, will undoubtedly jump, and possibly scream, when they enter the Hollywood Back Lots of the Pantophobia Haunted Attraction. This bone chillingly scary attraction is only described as "fun" by the bravest souls and those with warped senses of what that word actually means. It is paralyzing and crippling, with ghouls and zombies who toy with the emotions of visitors and make them question their perceived level of sanity.
Every year this haunted location offers Bergen County visitors a variety of scary options, all of which are mind numbing and none of which are for the weak hearted. 2015 proves to be just the same. Although a simple tour of the Hollywood Back Lots may seem innocent enough, when zombies, goblins and other undead or spooky characters make their way out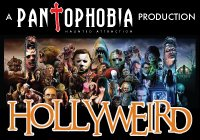 to participate in the fun, guests are left paralyzed and unable to coherently process the situation.
For those who want less fear and a feeling of good deed, Pantophobia Haunted Attraction runs a Blood for Life campaign. Willing donors who offer up a pint of blood to the vampires collecting admission will get in for free. However, there is a twist to this blood donation game. While it may seem simple and relatively painless: donate some blood and gain free admission to one of NJ's scariest Halloween attractions, this blood donation could leave you more susceptible to fright. This could be either good or bad. Visitors who enjoy huge scares could vastly enjoy the experience and the added level of "Ah" that the loss of blood brings. However, for those who can only tolerate so much fear, the touring experience could become unbearable.
Yet another scary sector of the Pantophobia Haunted Attraction for 2015 is ZombieScape. Those visitors who enjoy sports will be given the chance to play the ultimate game of flag football….where zombies are the opposing team and the main goal is to get out alive. If the zombies are able to snag the flag from a participant's belt, the participant dies and the zombie is declared the winner.
http://www.pantophobia.com/
2. Brighton Asylum:
Passaic County's Brighton Asylum is one of the top haunted attractions in NJ. It is heart racing and will make all visitors question their sanity. Visitors are given the chance to interact with the cast of creepy and spooky characters, making the horror movie quality scares that much more frightening and nightmare-like.
For the 2015 Halloween season, Brighton Asylum has opened The Tunnel, an underground section of the grounds that guided many patients to unwarranted escapes back in the day. Guests can walk the tunnels themselves and experience first-hand what it would be like to unwillingly be locked away in a psychiatric institution. Along the path to supposed freedom, people will find areas of the tunnel system where former patients receive experimental treatments, hid from unethical employees and other unspeakable experiences that must be seen in order to fully understand.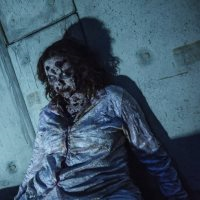 As a completely indoor attraction, the one thing that can provide guests with comfort is that they do not have to trek through harsh weather in order to receive the scare they desire. Every tremble, jump, heart palpitation and scream of fear is experienced behind the closed doors of the asylum and visitors can make themselves at home among the former patients, unsettling atmosphere and haunted feel of the Northern NJ haunted asylum. Additionally, the scares and feeling of unease do not need to end once the Halloween season is over! Because they are weather protected and can operate in rain or shine, this haunted attraction is open year-round and can make people tremble at any time!
http://www.brightonasylum.com/
3. Haunted Scarehouse:
Bringing people into the life of the Hayden family, deeply troubled people who, 40 years ago, did unspeakable things to people and animals alike, those who operate the Haunted Scarehouse today invite all to come in and experience the horrors for themselves. Once people enter Haunted Scarehouse, they are almost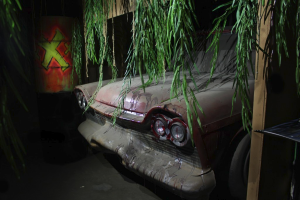 guaranteed to hurt their vocal chords because this haunted house is unlike any other and makes everyone scream in fear. As the largest and most fear inducing haunted house in New Jersey's Morris County, this two story building is filled with highly terrifying ghoulish encounters and three chances for guests to jump out of their skin.
When visitors enter the Scarehouse, they can explore the House of Nightmares, the Attic and, recently introduced, the Escape Room. In each of these areas, a new level of fear can be experienced. In the House of Nightmares, guests will be given an initial sense of what had occurred in the Hayden Haunted Scarehouse years ago, encountering some of the lost souls and angry spirits who remained on Scarehouse property because scaring others seems like the best course of action once they were no longer living. The Attic, a much darker place, is where the truly frightening encounters occur. Since the Haydens performed unspeakable experiments on their victims and left parts behind, there is a good chance that some of those remains, or the spirits that they belong to, can be found in the house's attic. Lastly, the Escape Room is where visitors gain a true sense of the horror that the Haydens put their victims through. As they are locked away in the room, the panic and fear of not being free overcomes visitors and they try desperately to make it back outside!
http://www.hauntedscarehouse.com/
4. C. Casola Farms:
Located within Monmouth County NJ, C. Casola Farms is one of Marloboro's most paralyzing Halloween attractions. In 2015, guests will be given not one, but FIVE, chances to feel the fear and scream at the top of their lungs. With a complete handful of spooky, scary and horrifying activities, including the Haunted Hayride of Terror, a 3D Haunted Barn, The Haunted Wooded Trail, The Living Maze and Marlboro Zombie Breakout, there is no chance that a guest will leave as calm as they were when they walked in.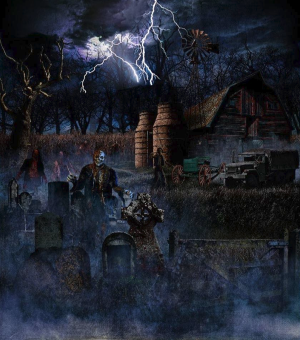 The haunted hayride experience allows riders to feel the presence of scary creatures and victims trying to escape. Although they may not come in direct contact with the things roaming in the backwoods of Central NJ, the feeling of their presence will surely send a chill down the spine of all hayride riders.
When visitors walk through the Haunted Barn at C. Casola Farm, they will see things that won't soon be forgotten. Strange animals and creatures typically cling to the walls and prepare themselves for victims to walk by therefore, it is advised that all visitors keep up….the staff doesn't like having to explain to loved ones how a tour participant was lost.
Walking the Haunted Wooded Trail of C. Casola Farm is yet another heart racing experience because walkers are able to hear the breathing of unknown creatures around them. Also, it is never known if their next step will be their last and as such, caution is highly recommended.
With uncountable twists and turns, no one knows if they can escape from the Living Maze on this farm's property. As maze walkers attempt to escape but continue to encounter dead ends and frightening creatures, fear and panic sets in.
As an institute for the insane for 67 years and housing 800 patients, Marlboro Psychiatric Hospital experienced a horrible event shortly before closing….patients escaped. Although many died on hospital grounds, it seems as though a few made it out alive, only to die in the surrounding area and become zombies that now haunt the farm. If participants dare, they will be given the opportunity to help C. Casola Farm rid their land of these unwanted walking dead inhabitants.
http://www.hauntedcasola.com/
5. Scary Rotten Farms:
With two terrifyingly scary attractions to visit, Sinister Sneed's Chaotic Carnival of Chaos and The Forbidden? "Inbred and Nearly Dead", Central NJ has never been spookier. At the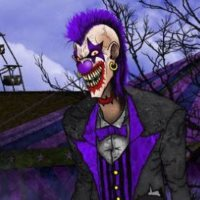 Chaotic Carnival of Chaos, guests will be able to watch a spectacular show….performed by enslaved people who have no way of escaping the wrath of the Devil. He is a deceiving man and even as guests watch the show, they must beware because there is no guarantee that they will return home and a likely chance that they, themselves, will become one of the enslaved carnival members.
Walking through Miller's Mill family campground during The Forbidden? "Inbred and Nearly Dead" may seem harmless. Guests often wonder what can be so scary about an abandoned campsite, but when the land, which seems peaceful in the summertime, contains secrets, no one is safe. Visitors who walk through this summertime dream spot for children, may come across the Miller Chop Shop, where all who questioned the Miller's true intentions were killed and skinned. Additionally, walkers must beware of a mutant family that has been kidnapping campers and taking them to the chop shop where they witness other victim's horrors before they meet their own demise.
http://www.scaryrottenfarms.com/
Fans of the scary, breath-stealing and horrifying scenes that they see in classic scary movie flicks will absolutely love the top 5 scary attractions scattered throughout NJ. Straight out of Hollywood, visitors will do more than witness the torture many unlucky people went through, they will experience it themselves and understand what true fear means. Although they have different levels of fright and personalized background stories, none of that will matter when people are screaming at the top of their lungs because they cannot fathom the reality of such torture.
Find a full list of the best Halloween attractions in NJ here. Some of these aren't scary so young children can attend!
Is your favorite scary Halloween attraction not listed above? Leave us a comment letting us know what it is and where to find it!