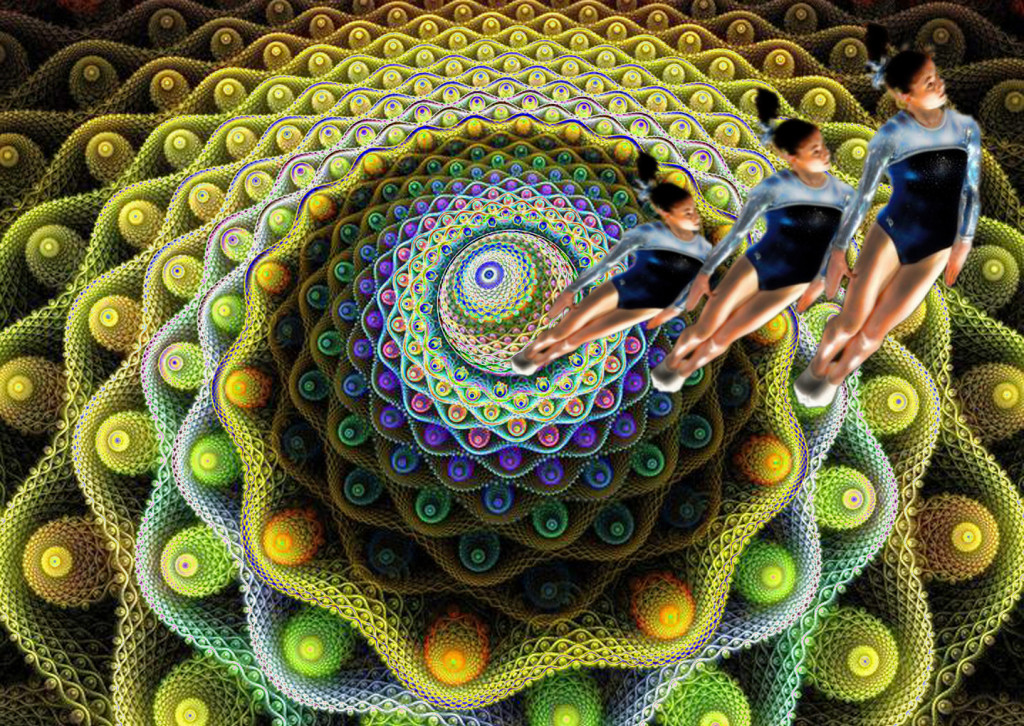 In the current age of the internet, internet-written legends are a dime a dozen. At times, they even seem to take on a life of their own, sparking everything from conventions, to supposed "true sightings," to acts of crime. While this may be the norm today, this was not the norm back in the 80's and early 90's – the days when Ong's Hat gained newfound notoriety.
What (Or Where) On Earth Is Ong's Hat?
Ong's Hat, also known as Ong's Hut, is actually a now-ghost town that was founded prior to our nation's birth, located deep in the New Jersey Pine Barrens. It's right off of Exit 4 on the Jersey Turnpike, but in order to visit it, you may need to update your GPS to bring you to a road by a similar name.
Much like many other old world ghost towns, Ong's Hat has a legend tied to its name. Word has it that a local man by the name of Jacob Ong who owned over 100 acres of land in the town was the source of the odd town name. Ong was a ladies' man of sorts, and was known for his trademark silk hat that he wore to every local ball and gathering. At one point, Ong made the mistake of flirting with a married woman – and her husband had found out. When the man found out that Ong had tried to court his wife, he quickly snatched Ong's hat off his head, stomped on it, then tossed it up in a tree.
Try as he might, Ong could not get the hat from the tree, and it stayed there for years. However, there was a perk to this fashion tragedy. As the local village was very well-hidden by trees, it was often hard for caravans to find it. The hat ended up becoming a trademark sign that carriages were close to town, and soon after the town became known as Ong's Hat.
Though it was known early on as an alcohol-friendly town with a highly active social scene, the town petered out to a mere 7 residents by the 1900's. By the 1930's nothing remained of Ong's Hat except for a burnt out shell of a building and rumors that a single old man still lived there. According to some, that's when the real history began…
The Early Internet And Ong's Hut
The strange thing about the net is that it always has been a den of creativity and information-sharing. During the early 80's, bulletin board systems were rife with interesting rumors, hacking tips, and inside jokes that geeks were generally privy to enjoying. It was also during this time that a mysterious group of individuals, including a man by the name of Joseph Matheny, began to distribute information about strange-goings on at Ong's Hut through bulletin boards, zines, and Xerox mail art groups.
Information continued to be leaked well into the 90's, and the tale of Ong's Hat became one that took a life of its own as one of the very first internet memes in history. The information and tale, which culminated in a book by the name of Ong's Hat: The Beginning, was one that is purely beyond belief…and yet, some people still do believe it.
The Bizarre Alternate History Of Ong's Hut
According to the writers of Ong's Hut, the real interesting history behind the abandoned village began with a group of white jazz musicians who called themselves the Moorish Orthodox Church of America, back in the 1950's. These slapdash musicians traveled the world, learning secrets from various tribes, picking up new members for their "church," and getting schooled on philosophies from around the world.
The Moorish Orthodox Church was one that dabbled in mysticism, occult beliefs, Eastern philosophy, while also maintaining a certain degree of fondness for chaos. Of all the unusual members, Wali Fard was one of the most extreme, and ended up converting to Ismailism – also known as the archaic religion responsible for the creation of assassins.
Fard returned from his travels in 1978 when Iran's revolution began to take place. He then spent his life savings on a massive 200 acre lot in the Pine Barrens. This lot became known as the Moorish Science Ashram, and became populated by a huge group of misfits including runaways, philosophy-crazed scholars, and anarchist lesbians. To recruit more people, he began to publish underground newsletters describing his beliefs – and that's what attracted a pair of renegade scientists from Princeton University.
Weird Science
The scientist brothers, Frank and Althea Dobbs, were twin scientists who were recently ostracized by the scientific community due to their extremist views. As soon as they arrived at the Ashram, the two set up shop in a small, unkempt trailer and began to work on discovering the secrets to the universe.
Back in Princeton, the brothers were working on a physics equation that was supposed to be able to prove the concept of "cognitive chaos," also known as the idea that the chaos of the universe is cognizant, and that people's minds held the key to being able to do anything and everything imaginable. They even claimed that cognitive chaos would allow people to cure themselves of disease by simply willing it, and that it would allow them interdimensional travel.
Obviously, this radical idea was enough to get them booted from the prestigious university, but all was not lost. Wali was very impressed with their work, and created the Institute of Chaos Studies specifically for their benefit. The brothers quickly began hooking up people to computers, experimenting with a number of different psychotropic drugs, and even brain wave alteration stuff. Soon enough, word of their experiments got out, and two more scientists joined the group – Harold Acton and Martine Kalikak.
Within a matter of mere years, the small band of anarchist scientists had created a device that remains legendary to this day: the Egg. It was a device that supposedly shut out all outside stimuli and would allow people to travel into the chaos of their own mind. The day of the final test run was one filled with tension. A runaway who had volunteered to use the Egg on himself was strapped in, and the device was turned on.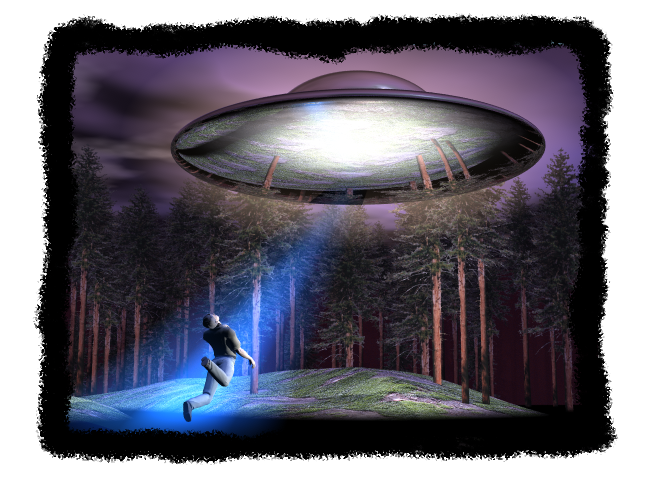 In a blink of an eye, both the boy and the Egg had disappeared from sight.
The Gate
After a couple of breathless moments, both runaway and Egg reappeared in the laboratory. He explained that the Egg had sent him into an alternate dimension – one in which people didn't exist, but he did. Apparently, the Egg had managed to open a rift in between dimensions, and it's one that supposedly still affects travelers to this day.
As for the Institute of Chaos Theory and the Ashram, none of the documents associated with the Ong's Hat meme really fully explain what happened to them. There are multiple theories. Some say that the government discovered the results of the scientists' experiment and wiped out the majority of the Ashram's followers. Others say that a nearby chemical spill forced them to flee to the other dimension. Still more say that they decided to just up and leave to the dimension next door, opting to stay away from the society that shunned them and called them insane. According to this theory, the group of rebels still recruit people from out dimension to join in.
Fact Or Fiction?
Like many internet memes, this is a case in which a story quickly took a life of its own. Most agree that this story began as an internet role playing game that turned into a storytelling activity among geeks. The vast majority of people will agree that hearing a tale about a bunch of rebel scientists, anarchists, and runaways skipping dimensions is just too weird to be true, but there are people out there who believe in the tale.
Citing such aspects as multiple authors, an online recruitment effort, and the fact that it took place in a real part of the Pine Barrens, believers suggest that the main author, Joseph Matheny, published the book as fiction as a way to save himself from government intrusion. Some even claim that they have met people from the ICS!
Stranger Still…Possible Proof To Fact?
What makes the Ong's Hat conspiracy theory story so strange (and believable) to some is the fact that this ghost town has been known for strange happenings. In fact, there was a previous book devoted to the subject of Ong's Hat's bizarre happenings that was published in the early 1930's by a man named Henry Charlton Beck.
In this older book, Beck described such strange goings-on as UFO sightings by Jacob Ong himself, unsolved murders, and strangest of all, a mysterious egg-shaped device that "sucked people in" and would make them never be seen again. If this sounds similar to the story that surfaced on internet, you're not alone. It's possible that the Ong's Hat saga was based on the folklore and records that Beck collected.
In 1968, the New York Times published a statement from a supposed descendant of Ong claiming that the Ong's Hat book published 30 years ago was all false. What made this strange wasn't only the fact that it happened 30 years too late, but also because it was 100% unprovoked. Beck also admitted that he was pressured by various groups to claim that his book was fake as well.
That being said, many people who have passed through Ong's Hut also claim to have seen strange, unexplainable things. Perhaps there may be more truth to this than once thought.
Cultural References And Influences
There's much that suggests that the tale of Ong's Hut is an elaborate internet hoax – particularly when you examine some of the cultural references and influences that can be seen in the story.
Church of the SubGenius – This is an even older counterculture hoax and movement that picked up a very heavy hacker and anarchist followings in the 80's. The Church, which is actually a mocking blend of 1950's pop culture references, is known for worshipping a 1950's salesman clip art character by the name of J.R "Bob" Dobbs. Considering that the Church of the SubGenius is known for its Discordian "chaos theory" views, it seems unlikely that the name "Dobbs" was just a random pick.
Kalikak – One of the scientist's names can also be seen as a reference to early eugenics papers that were based on a family nicknamed the Kallikaks. The eugenicist who published the report had done his research in South Jersey near Vineland. A deep hatred of eugenics is common among hacker groups, so naming one of the scientists who accomplished a supposed great feat after a family that was supposedly deemed mentally feeble would make sense.
Reality Hackers – In one of the books, one of the scientists was called an accomplished "reality hacker." Back in the 80's, Reality Hacker was the name of a cyberpunk magazine geared towards hackers and computer geeks. (The magazine later turned its name to Mondo2000.) Reality hacking also is what culture jamming is called among some old school cyberanarchist crews.
Chaos Theory – This concept has always been popular with hackers, geeks, crust punks, and anarchists. Incidentally, those often were the people who read zines, spent time on BBS's, and would even spend time discussing these things.
The Moorish Orthodox Church of America – There is a real church that actually is headquartered in New Jersey with a similar name.
However, it's still a cheeky cultural reference to the fact that the church was established by beatniks who often espoused a counterculture political leaning. Interestingly, the church also experienced a resurgence in the 80's, around the time that this story was supposedly written.
The bottom line here, of course, is that Ong's Hat was very likely an internet story that was originated by imaginative cyberpunks and based off of the strange happenings recorded in a book from the 1930's. However, just because it's a hoax doesn't mean it doesn't have its good sides. It became a great story, highlighted the incredible fringe history of the Garden State and also went down as one of the first internet hoaxes in history. Only in New Jersey, am I right?