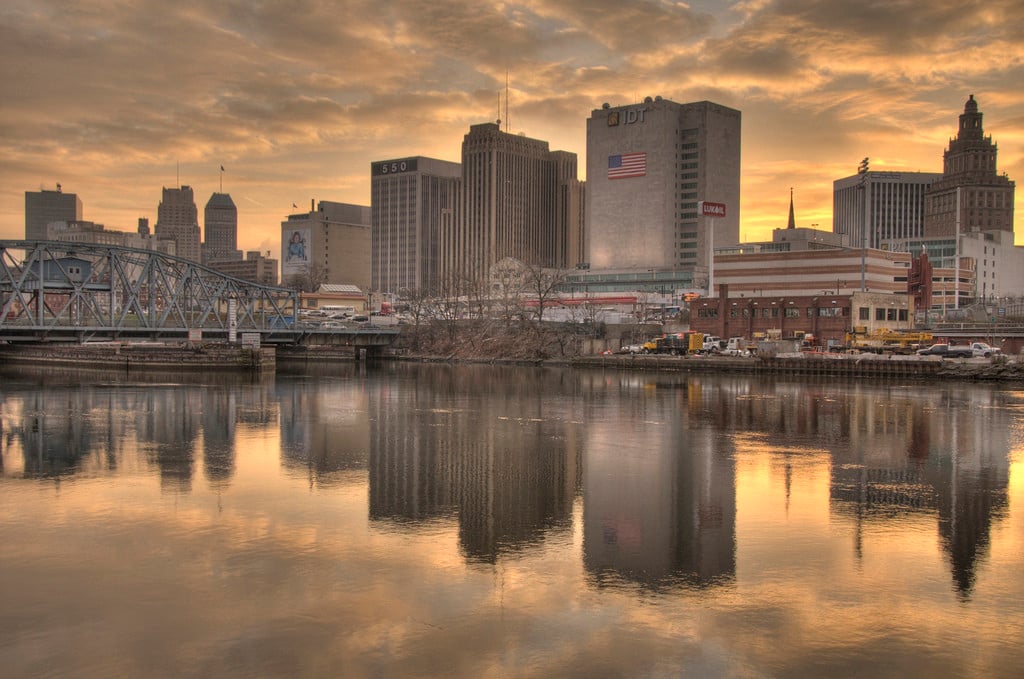 Newark is a city that has a pretty terrible reputation both inside and outside of New Jersey. Though the city definitely has had its share of problems with urban blight, crime, police corruption, and similar issues, the fact is that most people have agreed that things have improved in Newark in the past decade. With the construction of the Prudential Center, the building up of the Ironbound section, and the new influx of real estate investors taking interest, Newark is slowly becoming a popular city once more.
Truthfully, I've had quite a few moments in the city that were fun as heck, and there are now enough cool attractions to make Newark a good day trip location. Here are some of my favorite suggestions for those who are interested in visiting Newark on a day trip.
Food Options Worth Trying
Newark's Ironbound district has some incredible Portuguese, Spanish, and Latin Cuisine offerings that really do deserve accolades. For those who love both Spain and Portugal's cuisine, walking down Ferry Street or Market Street will yield some great results. (Iberia, Fornos of Spain, and Chateau of Spain come to mind…)
That being said, there are also some definitely some great American options as well. The Dinosaur BBQ join near the Prudential Center has a good core group of fans, as does Hell's Kitchen and Bello's. As you would expect with a gritty town like Newark, there are also enough bars offering good deals on drinks to satiate a frat house pub crawl. Most notably, Bellos has over 100 beers to try out, making it a beer fiend's best choice.
Entertainment
Newark and the surrounding areas have several major sports venues that regularly hold games. The most obvious is the Prudential Center, which is notably home to the NJ Devils. The Prudential Center also hosts major concerts, graduation events, and major conventions from time to time, so it's always wise to check their schedule for interesting updates, even if you're not a fan of sports. Harrison's Red Bulls Stadium also regularly holds soccer matches.
Sports aside, there's also the NJ Performing Arts Center to consider visiting. The Center has become known for their excellent concerts, theatrical performances, and cultural performances as well. It also has a nearby restaurant that have gotten good reviews in recent years.
If you're a fan of classical music and turn of the century architecture, Newark Symphny Hall may be the best pick for a concert venue. It's worth knowing that this venue does enforce a dress code depending on the act and event that is taking place.
Culture
Along with two concert halls, Newark boasts a number of unique cultural locations that are worth visiting at least once. The St. James Catacombs give people a fascinating look at the deeds of people who were canonized as saints while keeping things surprisingly spooky for a wax museum created by a priest. The Newark Museum also has been regularly promoted as a highly valuable, kid-friendly venue as well.
Fans of beer may be surprised to find out that Newark Museum also has a historical location attached to it: the John Ballantine House. Brew fans may recognize the name as a beer brand – Ballantine Beer. Being able to visit the Ballantine family house will give you an amazing look into what life was like for a beer baron in the late Gilded Age.
Nightlife In Newark
Lastly, there's the nightlife that's worth discussing. Aside from the many different Latin dance nights that are often thrown in restaurants on Ferry Street, Newark also has a pretty jumpin' nightlife that caters to both mainstream and alternative crowds…
• Hell's Kitchen, for example, is known for their Brick City Burlesque nights.
• QXT's is the only goth club in the state of New Jersey.
• Rio Lounge is known for its Latin nights and mainstream nights.
• Adega Lounge is known for elegance, good music, and slick drinks.
What You Should Know
The Ironbound section can and does make for a great day trip, but that doesn't mean that all of Newark is necessarily packed with fun places to go. If you do choose to hit Brick City, make sure that you know where you're going and what you want to do. It won't be too hard to find a great venue, and to reserve a spot affordably.
Find out all of the ways to get from Newark NJ to NYC!
Stay the night in one of the best hotels in New Jersey that are Close to New York City.
Find things to do when the rain takes over with our list of 182 Rainy Day Activities – featuring some attractions in Newark and surrounding areas.