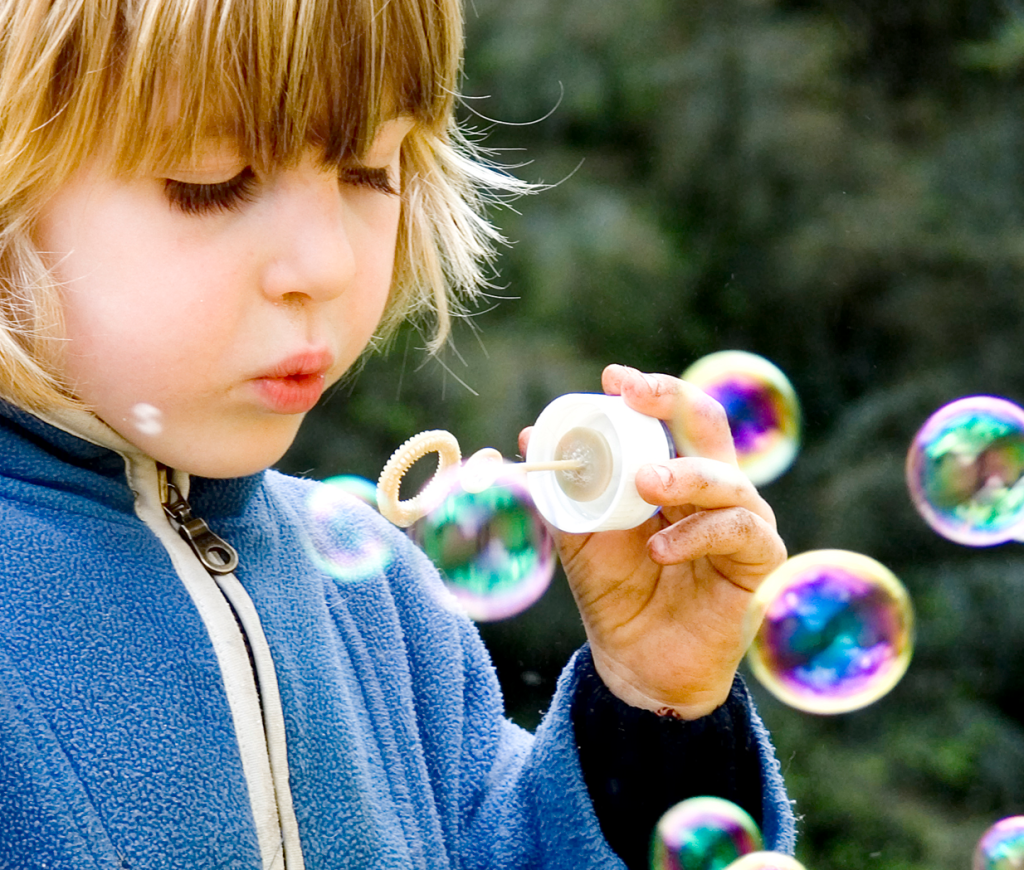 Fun Ways to Develop Fine Motor Skills for Special Needs Children in NJ
Motor skills, dexterity and coordination are three everyday skills that many people take for granted. Whether you are balancing on your tippy toes, cutting a shape out of paper or trying to tie your shoes, you are utilizing the fine motor skills that you learned as a young child. If you are a parent yourself now, you may realize that your child is having difficulty doing tasks that require these skills and, if this is the case, you may be wondering how you can help.
If your child is experiencing extreme frustration because they cannot do something that so many people can seemingly do with ease, there are plenty of solutions. Rather than allowing your child to sit down and pout over the fact that they cannot complete a task they want to do, bring it to their attention that they "just can't do it yet". This statement will instill in your child a sense of power because they will begin to understand that they are in control of their abilities
and although something might be hard right now, with practice it will become easier.
Although there are countless ways in which these skills can be improved, boring methods such as repeatedly cutting out shapes, attempting (and in many cases failing) to tie a shoe and being scolded for not writing neatly could potentially frustrate your child further. Instead of making the development of motor skills a chore, try engaging your child in some of the below activities and watch them have fun while their fine motor skills improve!
1. Make a pizza: One fun way to improve your child's fine motor skills is to have them make a pizza. The act of rolling out the dough and strategically placing toppings will help your son or daughter with their wrist and hand strength, making it easier for them to do other everyday tasks such as grasping a pencil. Also, the best part about making a pizza with your child as a means of improving skills is the pizza! Children will not realize that they are working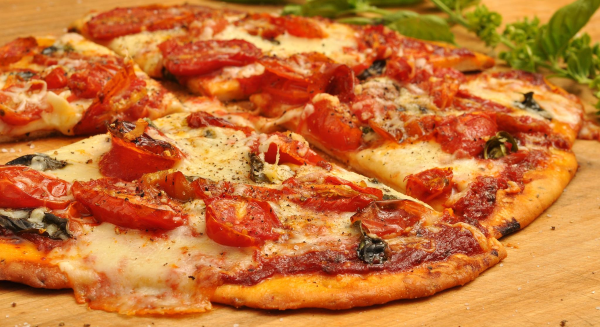 on a necessary life skill and in the end, you and your child will be able to feast upon the creation you two made together.
2. Play video games: Countless studies suggest that children shouldn't play video games because they are violent and detract from the benefits of playing outside, but the truth is, if your child has poor dexterity or hand-eye coordination, an hour or two of these games a day can drastically improve this skill. The action of manipulating controls, whether they be on a personal console or on a public arcade game, could help children with poor muscle tone increase their strength and begin to move their hands in a more strategic manner. Although the purpose of this activity is not to have your child become a master of the video game they play, having them play a game, or games, that they truly enjoy could make the process of improving dexterity less frustrating for you and a fun challenge for them—-They will likely fight long and hard to beat each level which in many cases could be seen as obsessive, but you will know that once their dexterity improves, their obsession will likely fade away. Also, if you give them an allotted timeframe such as two hours of video games before bed, this obsessive quality can be kept in line.
3. Teach them to play an instrument: If you think about it, playing any instrument, drums, keyboard, trumpet, guitar, or something else, requires a good deal of fine motor skills. Learning to play the instrument of their choice could be a fun-filled and enjoyable method for children to improve their dexterity because they will only see themselves as playing the guitar (something they want to do), not working on a necessary life skill. Whether they choose to play the drums, a violin or a saxophone, their fine motor skills will be worked and they will have fun.
4. Bring them to the beach: Children don't just need to develop the motor skills in their hands, they also need fine skills when it comes to ankles, feet and toes so they can balance and walk with ease. A fun way you can develop such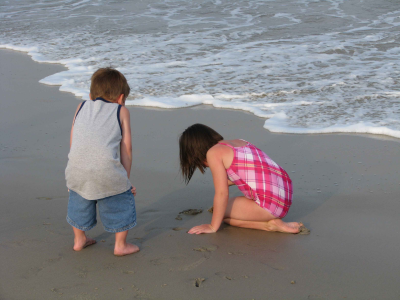 skills in the summertime, especially in NJ, is to bring your child to the beach. Simply walking in the sand requires a lot of skill and will strengthen the muscles in your child's ankles. Also, wiggling one's toes in the sand can help develop fine motor skills because they will be required to move the sand with their feet, not their hands. In many ways, a trip to the beach can essentially be a dual purpose. If you have your child wiggle their toes in the sand while walking and also have them pat down sand while making a castle, all of their fine motor skills will be worked!
5. Go swimming: This activity can be done year round. In the wintertime you can visit your local YMCA and, during the summertime, outdoor swimming is the obvious choice. By spending time in a pool, children will believe that they are just playing, splashing in the water and having fun, however, truth be told, fine motor skills are being worked. If you think about it, swimming uses every muscle in your body so as your child works to stay afloat, they will be increasing the strength in their arm and leg muscles, thus improving their skills without their knowledge!
6. Go bowling: This activity is both challenging and enjoyable for children. The challenge to this game comes into play due to a lack of fine motor skills, dexterity and coordination. In order to successfully roll or throw the bowling ball down the lane and score points, your child must have strong wrist, hand and finger muscles. As your child bowls more and more, their ability to throw the ball will improve. If you are worried that this game could be too frustrating for your child in the beginning because their muscle tone is too weak, remember this: most bowling alleys have tools you can use to help them in the beginning. Not only are there lane bumpers and lightweight bowling balls, but many bowling centers also have ramp type systems where you can place the ball at the top, push it off and give it the momentum it needs to make it down the lane. This device could be the most useful motor skills aid because it cannot be used without wrist movement and the use of it doesn't have to be permanent. As their motor skills improve, you can ease your child away from the tool and into a more mainstream bowling style.
7. Teach your child to somersault: Although this may seem silly, somersaulting can work both upper and lower body motor skills. Children who learn how to do this activity at an early age will inherently develop better fine motor skills and stronger arm and leg muscles. They will have a blast rolling around on the floor and flipping their body into circles because to then it will just be "silly play" but to you, this activity will be a much much more.
8. Have them color: Whether you have a son or a daughter, every child loves making pretty colorful things that were designed entirely from their imagination. If you give your child a box of crayons and have them go to town, drawing pictures and coloring in a variety of images, they will develop a knack for holding the crayons properly, thus making it easier for them to write as they progress in school. Simultaneously, this act, which teaches the skill of holding small things and manipulating them as they need, could potentially help them learn how to tie their shoes.
9. Make a beaded bracelet: Arts and crafts are fun for children of any age and while each craft activity has its own benefits in terms of fine tuning motor skills, the process of making a beaded bracelet can significantly help improve your child's dexterity and coordination. Having to hold the string in one hand and thread the bead using the other, they will not only learn hand-eye coordination, but also the skills of designing a piece of jewelry. The best part about using this activity to help your child better their fine motor skills is that in the end, they can proudly display their creation on their wrist!
10. Complete a puzzle: The act of completing a puzzle can help a child improve their fine motor skills because they will have to work hard to pick up each piece, strategically find its match and put everything together into one cohesive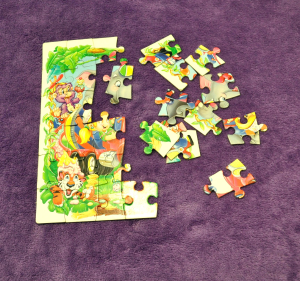 picture. Although it will take some time to complete, once the last piece is put in its place, you will see a noticeable improvement in their motor skill….and the joy on their face that they have FINALLY finished the puzzle!
As you can see, there are plenty of fun ways that coordination, dexterity and fine motor skills can be improved and, while this is not a comprehensive list of methods, you should draw upon your child's interests. Use the hobbies your child enjoys and create fun games or activities from them, making the task of improving fine motor skills anything but a task. If frustrations rise and your child feels like giving up on accomplishing a task that you know they'll be able to do in time, simply have them repeat the phrase "I just can't do it yet". As they repeat that sentence, they will gain the inspiration they need to continuously work hard and accomplish anything and everything they set their mind to.
See a complete list of make your own places in NJ! These fun activities can also help improve motor skills.
Do you have any other fun tricks up your sleeve regarding fun ways to teach children life tasks? We'd love to hear about them!