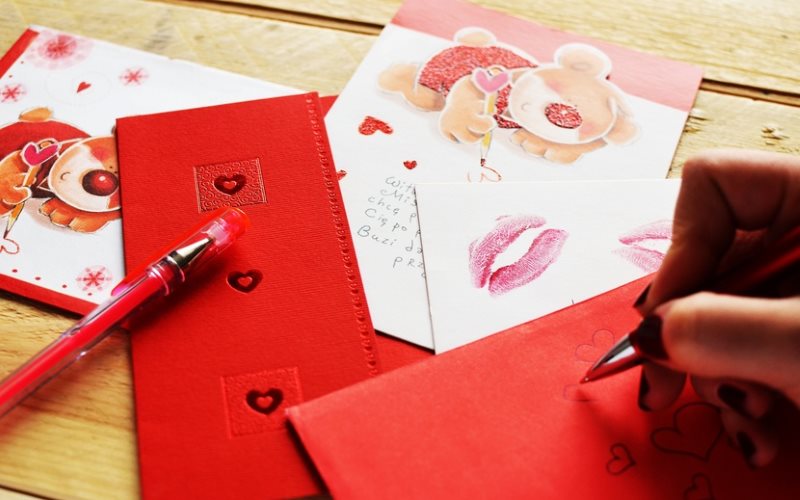 Every couple is as unique as the people who make up the relationship. Valentine's Day is the perfect time to celebrate what makes your relationship special. This year, forgo the expensive jewelry, chocolates and flowers, and plan a special trip where the two of you can enjoy the day together. Treat yourself to a romantic getaway, or enjoy a gourmet meal at home. Use our guide for the most romantic Valentine's Day ideas in New Jersey.
1. New Jersey Wine Tours: For couples who love all things wine, book a luxury trip this Valentine's Day with New Jersey Wine Tours. This first-class service has mapped out the most prestigious wineries in NJ to give you an unforgettable wine excursion. Wine tours typically last five hours, during which you will visit up to three wineries in Central or Southern NJ. Travel in style in luxury vehicles as their drivers transport you throughout New Jersey's wine country for tastings and vineyard tours.
New Jersey Wine Tours
Pickups throughout NJ
2. Ballroom Dancing at Fred Astaire:  Communicate your love for each other through dance by taking ballroom dancing lessons. You and your significant other can get close and enjoy intimate private dance lessons this Valentine's Day at Fred Astaire Dance Studio. If ballroom dancing isn't for you, Fred Astaire offers classes in salsa, swing, merengue, tango, walz and so much more. You and your partner can discover your own rhythm of love this Valentine's Day.
Fred Astaire Dance Studio
604 Valley Rd., Upper Montclair, NJ 07043
973-783-8999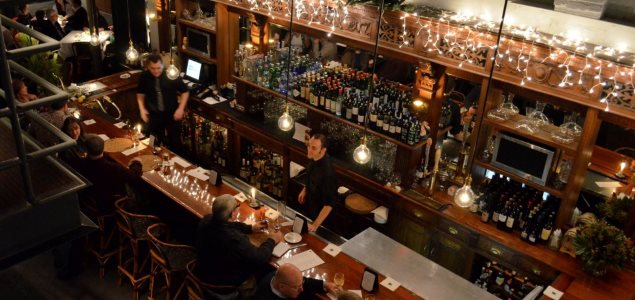 3. The Frog and the Peach: This bar and restaurant in New Brunswick, NJ is a cozy and romantic dining option for couples this Valentine's Day. Enjoy a delicious meal at the place that has been recognized as one of the "Twenty-Five Best Restaurants in 2015" by New Jersey Monthly. Their gourmet menu offers delicious seafood and steak. To finish off the evening, order from their dessert and cheese menu, which also provides suggested wine pairings. The Frog and the Peach is the perfect Valentine's Day restaurant in NJ for elegantly relaxed couples.
The Frog and the Peach
29 Dennis St., New Brunswick, NJ 08901
732-846-3216
4. Santasha's Cooking Tonight: Rather than leave your house this Valentine's Day for a gourmet meal, let an amazing personal chef come to you. Chef Santasha comes to your home and prepares nutritious and flavorful meals. Choose from one of her sample menus, or custom create your own. Chef Santasha will work with you to create a restaurant experience right in your kitchen. This is a great date idea for a snowy and cold Valentine's Day in New Jersey.
Santasha's Cooking Tonight
Serving Northern NJ
973-728-2691
5. Bee Tree Trail Carriage and Wagon Tours: Surprise your loved one this Valentine's Day with a romantic horse-drawn carriage ride. A luxury white Cinderella carriage will arrive at your doorstep and take you on a romantic journey. Whether you want to make your Valentine's proposal special, or just have a romantic day together, Bee Tree will help make your Valentine's Day unique.
Bee Tree Trail Carriage and Wagon Tours
Serving all of New Jersey
484-645-3411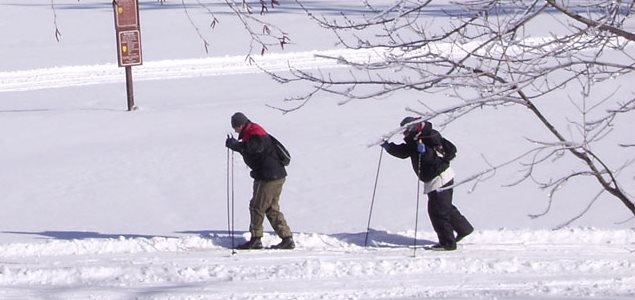 7. High Point Cross Country Ski Center: For couples who love to be active, a great Valentine's Day date idea is a day of cross country skiing at High Point in Sussex, NJ. Discover lakes, trees and wildlife along the cross country trails. At over 1600 feet in elevation, skiers will enjoy breathtaking views. High Point offers lessons and rentals. To complement a romantic Valentine's Day après ski, choose from a number of excellent dining and lodging accommodations.
High Point Cross Country Ski Center
1480 Rt. 23, Sussex, NJ, 07461
973-702-1222
8. Echo Lake Stables: Horseback riding through New Jersey's scenic mountain trails is the perfect Valentine's date idea for adventurous couples. The guided tours at Echo Lake Stables take visitors along ancient Native American paths, dancing streams and centuries-old rock walls during daylight hours. This is a perfect afternoon activity for Valentine's Day, because a day spent horseback riding in the brisk February air can be the perfect prelude to a romantic night by the fireplace.
Echo Lake Stables
Blakely Ln., Newfoundland, NJ 07435
973-697-1257
9. Historic Absecon Lighthouse: This Valentine's Day, share a kiss atop the New Jersey's tallest lighthouse. The Historic Absecon Lighthouse is offering two romantic Valentine's Day events for NJ couples. On February 14th, couples are invited to "An Evening of Romance and Renewal," in which couples are invited to renew their vows at the Keeper's Cottage, followed by a champagne toast, lighthouse climb and romantic dancing. Also during Valentine's Day weekend, you and a special someone can climb the lighthouse for the price of one. A visit to the Historic Absecon Lighthouse is the perfect afternoon activity before a romantic night in Atlantic City.
Historic Absecon Lighthouse
31 South Rhode Island Ave., Atlantic City, NJ 08401
609-449-1360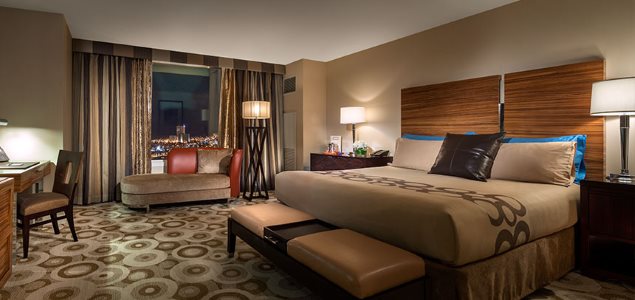 10. Borgata Hotel, Casino & Spa: For couples who can't get enough of New Jersey nightlife, the Borgata Hotel, Casino & Spa in Atlantic City is the perfect destination this Valentine's Day. To complement a night out in NJ's hottest city, book the Romance Package, which affords couples a stay in the Classic Room, champagne and strawberries and $50 towards any of The Borgata's restaurants. The Reconnection Package allows couples an overnight stay in either a Club Room or Vista Room, as well as a choice of any Couple's Experience at the spa.
Borgata Hotel, Casino & Spa
1 Borgata Wy., Atlantic City, NJ 08401
609-317-1000
11. Spa Dew: For couples who just want to relax this Valentine's Day, Spa Dew offers several amazing packages. The Couples Bliss massage is 60-90 minutes of either Swedish, deep tissue or aromatherapy massage. The First Kiss chocolate scrub evokes your sweetest memories, while the Mad About You package is a three hour ethereal experience. Plan a romantic Valentine's Day at this luxurious NJ spa.
Spa Dew
2025 Lemoine Ave., Fort Lee, NJ 07024
201-461-0949
12. The Cracked Pot Ceramic Studio: Creative couples can book a private session at The Cracked Pot. Each person can make up to three pieces of art with the help of a knowledgeable instructor. This is the perfect Valentine's date idea for couples who want to create something beautiful and custom for their home.
The Cracked Pot Ceramic Studio
28 North Beverwyck Rd., Lake Hiawatha, NJ 07034
952-465-8654
Love is in the air this winter in New Jersey. Make Valentine's Day special by planning a fun afternoon or romantic evening with your significant other. These romantic date ideas for couples in New Jersey will help you impress your new beau or reignite an old flame. For more romantic date ideas in NJ, check out our Romantic Getaway Guide and our list of Fun Romantic Date Ideas in NJ.