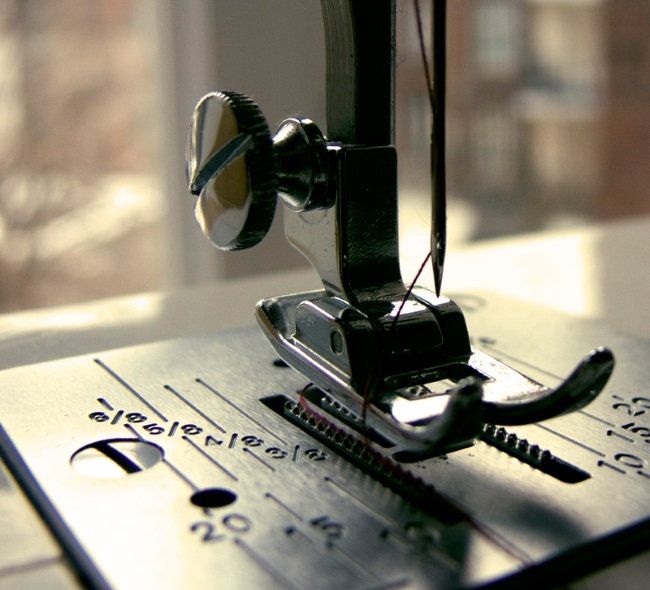 Coolest products made in NJ
People use a variety of products every day, by rarely questions who invented them or where they come from. There are a number of fascinating products that are manufactured and produced within New Jersey. These products range from food and drink to commonly used products such as outdoor gardening equipment, tailgating and party items and even jewelry that was handmade by residents of NJ. Whether it is an item used on a daily basis or something used for special occasions, knowing that the product you hold or the food you are about to eat was grown or manufactured in the state you love can give it a deeper meaning.
Must-have winter meal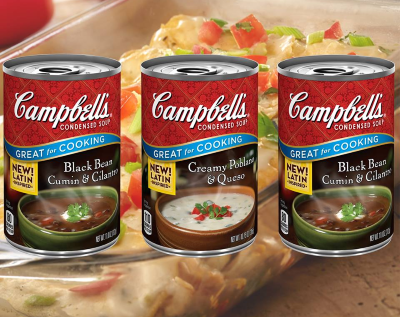 The items that first capture people's attention when it comes to production is food. While NJ is known as the Garden State and therefore known for producing delicious produce such as blueberries, tomatoes, corn, pumpkins, and other delicious fruits and vegetables every year, it is the less seasonal food items produced in NJ that need to be highlighted. For years, New Jersey has been the home to Campbell's Soup production.
The company headquarters are located in the Southern town of Camden and has been pleasing people's taste buds since they first opened their doors in 1869. Today the company distributes their soups internationally and offer a wide variety of flavors. Whether the customer is looking for a classic chicken noodle soup to ease the symptoms of an energy reducing illness or they are looking to try a uniquely different flavor such as Beef Consomme, the company likely has a variety, or comparable flavor, available.
Those who are interested in the history behind the soup production and why New Jersey was chosen as the company's headquarter location can explore the Campbell's website for a detailed history.
Drinks all around!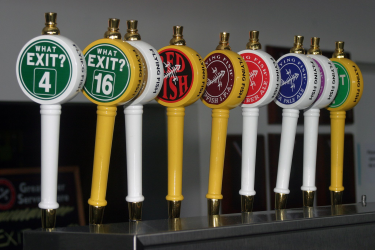 Another product that calls NJ its manufacturing home is the beer made by Flying Fish Brewing Co., originally located in Cherry Hill but now located in Somerdale. First launched in 1995 as an entirely Interet-based beer distribution company and the world's first virtual microbrewery, Flying Fish grew over the years and now is a brick and mortar storefront where interested consumers can visit and learn about the brews first-hand.
Acting as the first microbrewery in Southern NJ and the first brewery of any kind to open in that region of the state in over a century, the opening of Flying Fish Brewing Co. in 1996 was a landmark event. To this day, the company offers tours of their environmentally sustainable facility, access to their tasting room and the chance to speak to expert brewers about the beer making process and how the use of sustainable features impacts the brewing process.
Interested visitors of the brewery, or local New Jersey based restaurants looking to serve delicious beer at their dining establishment, will have quite the variety to choose from. Flying Fish Brewing Co. offers customers everything from IPAs and pale ales to stouts, seasonal reserves and aged beers. Depending upon the time of year the brewery is visited, some brews may not be available. However, due to the seasonal production of their beers, Flying Fish Brewing Co. ensures that there is always something new for loyal customers to try.
Additionally, they make it a point to always keep house favorites such as Exit 4 American Trippel, Exit 16 Wild Rice Double IPA, Red Fish, Hopfish IPA, Extra Pale Ale and Abbey Dubbel in stock.
Something sweet for everyone
For the individuals out there with a sweet tooth, it might be interesting to know that one of the all-time classic candies, Smarties, were originally produced, and are still produced today, in NJ.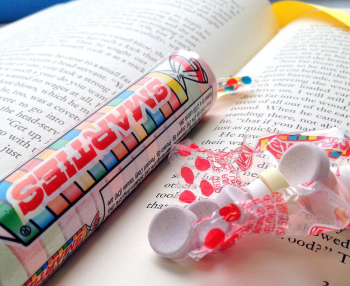 Originally founded by Edward "Eddie" Dee in January of 1949, the England native had moved his family to New Jersey and, with only two pieces of candy producing machinery, successfully launched the Ce De Candy, Inc. business. Once the company was successfully branded and production grew, Dee moved his operations from the original rented facility to a Bloomfield, NJ factory. Another move occurred in 1959 when Ce De Candy, Inc. moved from Bloomfield to Elizabeth, NJ and later, to Union, NJ where it continues to operate today.
In 2011, the company underwent another change, switching company names from Ce De Candy, Inc. to Smarties Candy Company. This change, although subtle and hardly noticed by consumers, made the candy more recognizable in terms of manufacturer and brand.
Smarties also has a factory in Ontario, Canada. The candies, known as Rockets in Canada, are produced 24 hours a day in two separate, international, factories. They are one of the most popular candies on the shelves and almost everyone, children and parents alike, have fond memories of eating the wafer-shaped sugar treats.
Useful equipment for workmen
Stepping away from the New Jersey food production market and focusing in on everyday household or business-used products, it might be interesting to know that not all outdoor gardening equipment is manufactured and produced overseas. There are some companies, such as WW Manufacturing Company, Inc. that are widely known throughout the state as King of Spades or Lesche Products and have been mass producing gardening and landscaping tools in NJ for over 50 years.
Although the production of outdoor tools such as rakes, spades, shovels, brooms and landscaping carts may seem trivial in comparison to other products produced, WW Manufacturing Company, Inc. has set the industry standard for aesthetic appeal, functionality and design. Their tools are made for easy use and a guaranteed five year or more lifespan.
Gifts for that special someone
Jewelry lovers, or those who are looking to purchase a special accessory for a loved one or significant other, but simultaneously want to support local industries, should visit Venus Jewelers in Somerset, NJ. This locally-known jewelry company will not only provide customers with an array of handcrafted jewelry that is already on display, but they will also work with clients to custom design a wedding ring, necklace, bracelet or other piece of jewelry, to ensure that the wearer receives exactly what they want.
What makes Venus Jewelers unique in their jewelry manufacturing sector is that unlike other companies that claim that their pieces are handcrafted and handmade by local designers, their custom jewelry pieces are, in fact, made by an on staff craftsman. When a customer enters their store and notes that they would like a piece of jewelry custom made so it is unique to them, they will sit down with the designer who will discuss options with them and reassure them that he will make the piece to their standards. All of the custom designed jewelry at Venus Jewelers, and even those displayed when customers walk through the front door, are signature pieces of the company's designer and therefore inherently a New Jersey made product.
Something really cool to wear
Fashionistas who are looking for locally manufactured clothing that features creative designs and allows them to wear the style of art they love, they should make their way to Blue Fish Clothing in Frenchtown. This New Jersey based clothing company was founded in 1986 by an inspiring 17 year old named Jennifer Barclay. This young woman sought to provide her local community with fashionable clothing that could not be found anywhere else.
Her artisanal clothing offers customers the chance to display their individuality, wear comfortable designs and communicate their personality in a nonverbal, visual way that also denotes an innate taste for style.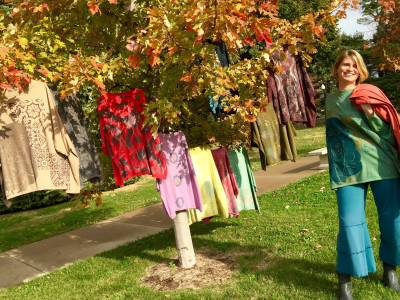 Much like the beginning of Blue Fish, the clothing is always made by hand and with the inspiration of an artisanal artist. Having expanded over the years, Blue Fish is no longer solely found in Frenchtown, NJ. Today customers can also buy Blue Fish tops, bottoms, dresses and jackets at their Fairfield location.
Undoubtedly, NJ is home to some of the most famous landmarks, sports teams and beaches, but the most intriguing aspects of state functionality are the economic upturns seen by products made and manufactured within state limits. Although there are countless products made within the state and this is not a comprehensive list of them all, it does show that despite relatively bad press caused by celebrity scandal, stereotypical standards set by people who have never even visited the state and, of course, the unwarranted discussion of state's location as merely commuter based since it is conveniently located between NY and PA, New Jersey is home to some of the most famous and much-loved food products.
From internationally known food products that have provided families with both comfort and joy for years, to expertly handcrafted jewelry and clothing and even everyday gardening tools that assist in keeping the state beautiful and forever remaining The Garden State. People never know what was made right around the corner, but when they take the chance to explore the location of a product's manufacturing company, they can be surprised that items they love such as a warm sweater or piece of jewelry given as a gift from their significant other, were made right in their home state, just around the corner from where they grew up.
What other products do you know of that are produced in the beautiful state of NJ?
If you want to learn how to make something yourself and you live in NJ, check out the various locations that offer classes and make the product of your choosing today!