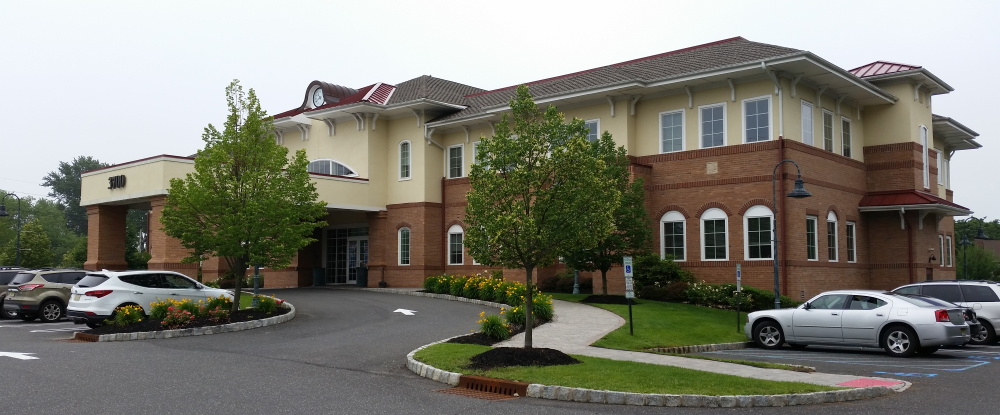 Where to start

National Orthotics and Prosthetics Company (NOPCO), is the resource anyone needing a specialty orthotic should know about. This company is the leader in orthotic and prosthetic development not only for the state of New Jersey, but also across the Northeast.
Types of services people can receive

NOPCO provides an array of services to their patients. From pre-surgical evaluations and clinical evaluations where patients are told the expectations for their treatment to gait training and custom bracing so they can walk and function better, NOPCO seems to offer it all.
Only the highest quality service is given at NOPCO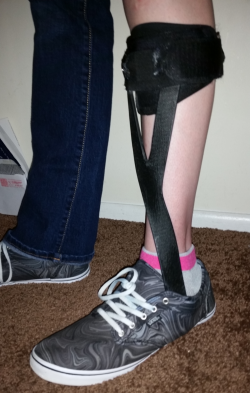 All of the staff at NOPCO are dedicated to ensuring the well-being and progress of their patients. As a result, patients can expect to receive in-house evaluations, adjustments and follow ups on diagnoses and treatments as well as access to experts in the field who only use the most advanced technology for the best possible outcome.
They offer custom designed orthoses!
This means that patients requiring a specialty brace, whether it be for scoliosis, gait difficulties or another reason, will be able to have one sculpted specifically to their body. These braces are unique to the individual and can provide the best possible, and painless, solution to an otherwise painful treatment option.
How are these braces made?

Boston Brace, an affiliate of NOPCO, works with Rodin4D technology to create a brace that perfectly matches the shape of a patient's body part. They begin by casting the body part, letting the cast set and, after cutting the cast off, they upload the image to the computer where the design can be made.
Do they make braces for everything?

Almost. NOPCO and Boston Brace make orthotic solutions for all types of needs. Children suffering from Plagiocephaly can have a Boston Band brace designed, scoliosis patients can have back braces made and those with gait abnormalities can have ankle foot orthotics (AFOs) or knee ankle foot orthotics (KAFOs) made.
Prosthetic services offered by NOPCO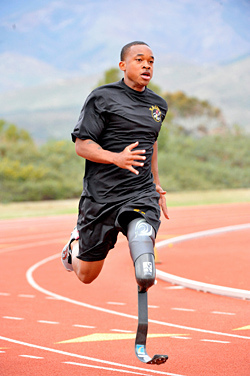 NOPCO provides excellent care to patients who need, or already have, a prosthetic. Their Prosthetic Care Program consists of six steps: consultation, evaluation, authorization, casting and diagnostic fitting, fit and delivery and, lastly, the follow up.
During the consultation, a patient will be introduced to the NOPCO staff, discuss the possibility of amputation and discuss all possible options. This is a time where the patient can have any, and all, of their questions answered.
During the evaluation, a patient's prosthetist will collaborate with their doctor and determine a final course of action. Patients can expect this appointment to consist of a detailed discussion of functional capabilities and what they, the patient, want for the future.
Authorization consists of the administrative paperwork required to finalize the amputation process. During this stage, the patient can expect to have their specialists work closely with their insurance company to ensure that they receive the devices and services they need.
A casting and diagnostic fitting session is exactly what it sounds like. A patient can expect to have their limb evaluated, sized and casted so a prosthetic can be designed that will not drastically throw off their balance.
Fit and delivery sessions mean that the patient will meet with their doctor to ensure the device meets their needs. Also, patients will be educated on self-care so, once they become comfortable with their prosthetic, they can function independently.
Following up with the specialist is a customary procedure for prosthetic recipients. Together the patient and doctor will discuss the functionality of the device, problems that the patient might be experiencing and further support that may be needed.
Additional orthotic services
In addition to orthotics for lower extremities and cranial development, NOPCO also treats a variety of sports related injuries. They offer orthotic development for the cervical spine, the spinal cord (to treat scoliosis and other disorders) and upper extremity orthoses.
If a patient comes to NOPCO with a fracture, the specialist treating them may prescribe a fracture orthotic. This device would allow the bone to heal without ceasing all movement. It provides a healthier way for healing.
Much like the fracture orthotics, NOPCO's array of knee orthotics (KOs) and ancillary orthotics prevent the majority of movement of a either a patient's knee or ankle, but not all movement. However, unlike the braces that assist with walking, these braces are meant to assist with healing.
Where they are located
Conveniently operating out of Children's Specialized Hospitals, NOPCO/Boston Brace has 14 locations in the greater Boston, Philadelphia and New Jersey area. Patients can choose to either receive treatments through the hospital, or schedule an appointment at one of their free standing locations.
New Jersey Locations

There are currently four locations for NOPCO in NJ, one in the Mountainside Children's Specialized Hospital and three free-standing offices in Voorhees, East Brunswick and Neptune respectively.
How much do these orthotics cost?
Taking into account that these orthotics and prosthetics are custom designed for specific people and the conditions they are living with, it is no surprise that they can cost upwards of a few hundred dollars. However, with the assistance of insurance, patients often do not pay the full price.
Other wonderful Orthotic and Prosthetic Companies in NJ

While NOPCO is one of the Northeast's largest provider of special needs orthotics and prosthetics, they are not the only option for New Jersey residents. If people wish to work with a smaller company for a variety of reasons, there are other options.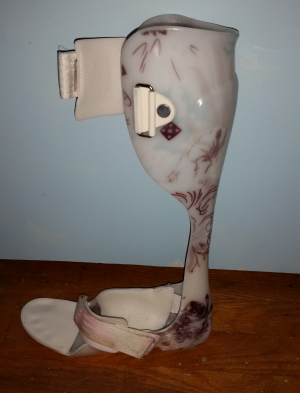 Sunshine Prosthetics and Orthotics
Located in Wayne, NJ, Sunshine Prosthetics and Orthotics is headed by an amputee who truly understands patient's needs. They offer orthotic and prosthetic services to both children and adults, always emphasizing the importance of activity and mobility.
Body in Motion: Sports and Orthopedics, Inc.
This company offers orthotics, prosthetics and sports injury services to residents in the Central New Jersey area. They have locations in Freehold, Tinton Falls and Toms River and offer a variety of services including AFO and KAFO creation and even mastectomy services!
Allied OP

Having merged with Orthotics and Prosthetics Center of Toms River, Allied OP is now a larger company that can provide not only more treatments to their patients, but also better quality service.
The staff at Next Step Orthopaedics Inc., Orthotics and Prosthetics are experts in the design of custom limb devices. They offer a variety of prosthetic services to patients of all ages and orthotic development for pediatric patients. They have locations in Northern and Central NJ!
You can learn more about New Jersey's special needs services here.
If you use an orthotic and want to share your experiences, please do so below!