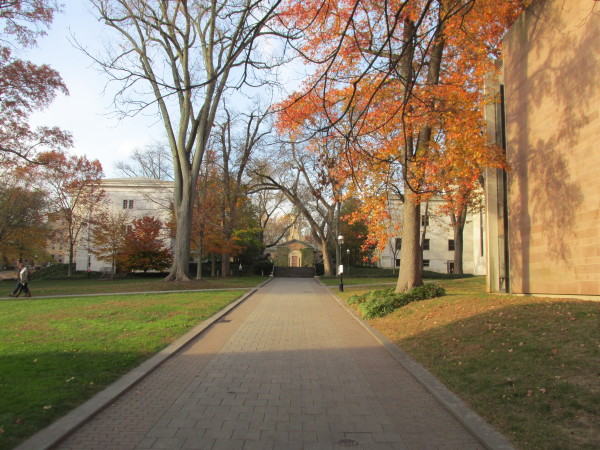 The History of Princeton, NJ
Princeton, NJ is renowned for being home to the iconic Ivy League university. However, very few people actually know the history of how Princeton came to be the town it is today. How Princeton gained such a significance in New Jersey history, is the birthplace of the prestigious university and the town's role in national history, still remain a mystery to many people.
Where it all began

The first recorded history of Princeton, NJ is from the late 17th century when Europeans traveled overseas to the Garden State, crossed its narrowest, central region between the Delaware and Raritan rivers and encountered the paths drawn out by the native Lenni Lenape Indians.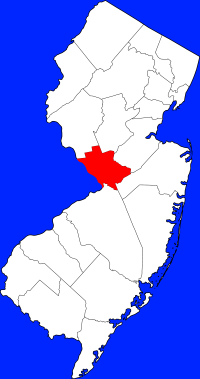 It wasn't until 1683 when New England settler Henry Greenland constructed a house, one believed to be the first house within Princeton bounds, that the town began gaining recognition. Known as "the house of accommodations" and tavern, Greenland's house not only acted as a home, but also a gathering place for locals. Realizing his father in law's interest in the town, Greenland's son in law, Daniel Brinson also settled along the highway, in the house that is today known as The Barracks.
From this moment on, Princeton, NJ began taking form. In 1683, officials from both East and West Jersey decided to hold a meeting, a meeting in which county and, subsequently, Princeton Township boundaries were outlined. As development continued, the formation of providence line roads were outlined and, upon initial surveys of land, Princeton became a part of Middlesex County and a subset of Piscataway Township. When Somerset County was established in the late 1680's, it encompassed the northern portion of Princeton, making the town, upon initial creation, span across two different counties, acting as a subset of one town and, although recognized as an inhabitable region, was rather hard to ascertain in terms of location.
First permanent settlers
When six Quaker families settled in Princeton during the 1690s, Princeton was officially recognized as a town. These families purchased over a thousand acres of land. The town's borders kept growing and shifting as a result of governmental shifts in county lines, but at this time, Princeton was established as a residential community.
People began creating lives for themselves in this little town, sustaining life through farming and agriculture, much like residents in all other regions of the state. Soon after these settlers had created a life for themselves and demonstrated that the area was suitable for a lively existence, more and more people flocked to the area.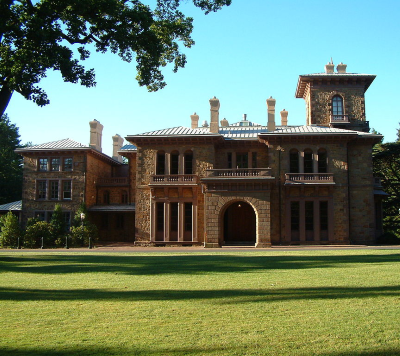 The original College of New Jersey: Princeton University
The name Princeton, although widely known today and used in historical records for references to the area, was not commonly used until the mid-1730s when colonial post through the area arose. As Kings Highway gained more commuter traffic, albeit by stage coach, the town of Princeton became a sought out destination.
Having become so popular in the span of only 32 years (between 1724 and 1756), The College of New Jersey, originally located in Newark, moved to the Princeton area. This drew in even more people to the area, business boomed because there were eager students looking for things to do and families who were scoping out the area not only for educations for their sons, but also for real estate and the benefits of moving to such an area at that time.
The fate of Princeton following the Revolutionary War
As many people know from history classes, the Revolutionary War did quite a toll on the nation as a whole; people were devastated over the loss of their loved ones and distance brought between themselves and their homeland of Europe. One American based rift that, had it been approved would have changed the way in which we recognize New Jersey today, was the debate over whether or not Princeton should be separated; split into two towns with different governing authorities and standards for living.
When observing a current map of the state, one can see that there are not two Princeton, NJ's, but this notion was brought about by citizens of the area who wanted the small town to become a municipality of the state…an idea that was rejected by residents of Stony Brook residents. Instead, to alleviate the disappointment of citizens who made the suggestion, the township became a borough, the Borough of Princeton, in 1813 and remained as such until a fusion of the township and borough occurred in 1833 when Mercer County and Princeton Township were officially recognized by government officials.
Development of Princeton following its official establishment
Following the governmental recognition of Princeton as a township within the beautiful state of New Jersey, traffic began to increase even more so than it did in the 1600s. People began flocking to the town to see the acclaimed university and the growing industry that was taking place in the area.
In 1804 the road that is now known as Route 1 was built because township officials found that a larger road needed to be built in order to accommodate the growing number of people who made their way to Princeton every day. Also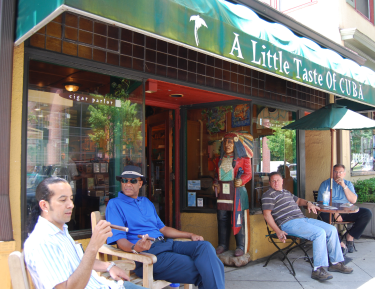 assisting in the flow of traffic to the area, keeping it from dying down yet simultaneously managing it, was the development of canals and railroads that ran from Camden County up through Mercer County and beyond. Access to Princeton over the years, through either individual or public transportation became easier and the waterway access provided ease of shipping and receiving fresh products.
Today many people travel to Princeton, NJ not only for tours of the prestigious university, but also because the town has become a quaint area for shopping, relaxing and spending the afternoon away from home. The town has a number of charming shops and boutiques where women can find wonderful items for either themselves or others as well as restaurants and bars where couples can dine together or sports fans can gather to watch the big game. Princeton, NJ has become a diversified town over the years and there is now something for everyone to enjoy.
Have you visited Princeton before? What did you think of it?
If you have visited the Princeton area and are looking to take a similar day trip, visit one of NJ's other great towns. The state is full of small towns and villages where you can escape for a weekend, relax and learn a little bit of history while you're at it!
Find out ever way of getting from Princeton New Jersey to New York City!