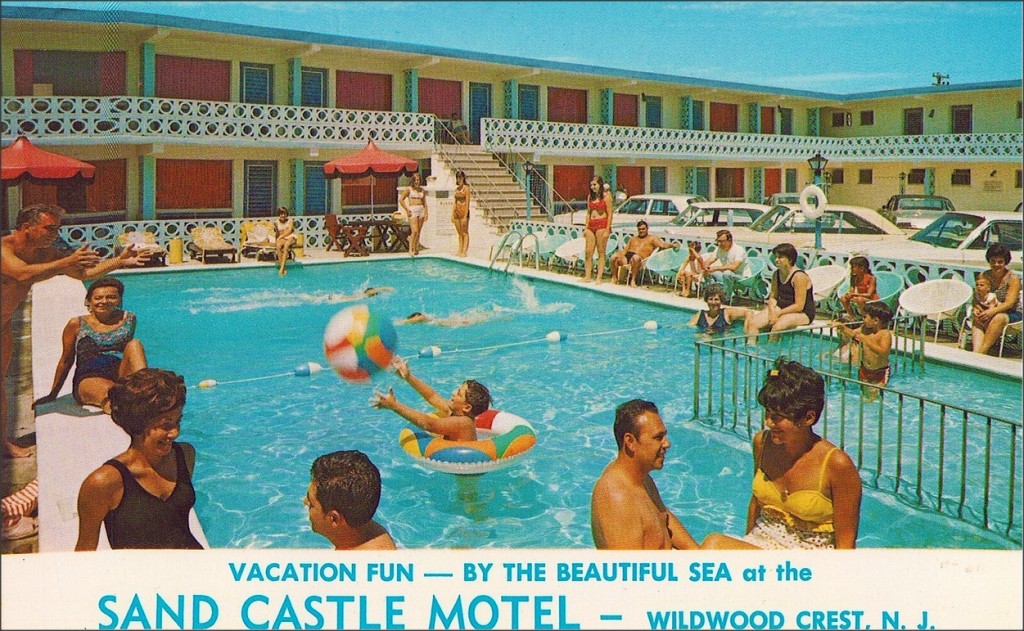 A true New Jersey fan will be able to tell you that there are well over 150 resort towns throughout New Jersey. That means that you have many, many options in terms of where you can choose to vacation, what venues you choose to enjoy, and what kind of awesome scenic outllooks you can find. As great as all of those resort towns can be, the fact is that there are some that are just plain legendary due to the sheer amount of fun things to do. If you want to have an amazing vacation, make sure to check out at least one of these New Jersey resort towns.
Atlantic City, New Jersey
Atlantic City, also known as AC, is the original New Jersey resort town. It is where the idea of going to the boardwalk all began, and it's where you can find the most luxurious hotels in the State. Without a doubt, Atlantic City will always top any list involving the top resort towns in New Jersey, and will definitely make its own appearance in a list of the best resort towns in America.
Sun, surf, and sand aside, Atlantic City offers a huge variety of fun things to do for people of all ages. This is considered to be the ultimate casino city on the East coast, proudly boasting over half a dozen major casinos – many of which rival top casino resorts in Las Vegas. The nightlife in this city is also famous for attracting A-list celebrities and multimillionaires. If life in the fast lane isn't what you seek, then you can also mellow out in one of their many spas, or hit up one of the man child-friendly attractions on the beach.
Family-friendly attractions include a multitude of family-friendly restaurants, the Ripley's Believe it or Not Museum, a number of arcades, and a full-fledged shopping mall. Regardless of who you go with, there's going to be something that interests you in Atlantic City. (Oh, by the way, did we mention that AC is home to the Miss America Pageant…?)
Cape May, New Jersey
Aside from having been considered to be one of the most haunted resort towns in New Jersey, Cape May has been called one of the best resort towns in New Jersey for years. It's
known for having ample historic sites for families to explore, a beautiful light house, plenty of restaurants, and the only place in New Jersey where you can dig up Cape May diamonds.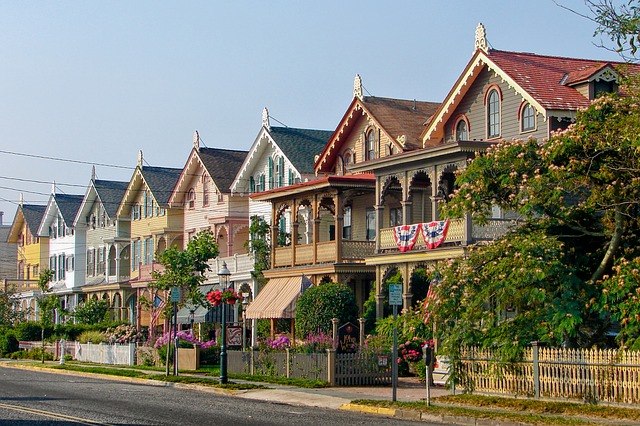 In terms of scenic views, it's very hard to actually find a town that can offer as many breathtaking landscapes as Cape May. Between Sunset Beach and other major photogenic areas of the town, it's understandable why this tiny beach town has gotten so many professional photographers in the area. Cape May is also known for beautiful Victorian homes that have been perfectly preserved – many of which have become active bed and breakfasts. If you're looking for a romantic yet family-friendly resort town in Southern Jersey, Cape May is just a no-brainer.
Point Pleasant Beach, New Jersey
For many people, Point Pleasant Beach is the epicenter of youth culture, guido culture, and everything that made the TV show Jersey Shore such a landslide hit. Point Pleasant's awesome boardwalk has become one of the most commonly known landmarks in the entire state, and their amusement park's Ferris wheel also has been known as one of the most iconic symbols of the Jersey Shore post-Hurricane Sandy. If you've seen the "Restore the Shore" artwork that dotted the entire state after the major storm hit, you've seen a snapshot of Point Pleasant.
That being said, Point Pleasant Beach has managed to survive and rebuild since the storm has hit. Most of the major landmarks of Point Pleasant and neighboring Seaside Heights have managed to continue their existence. This includes Jenkinson's Aquarium, Jenk's nightclub, and Jenk's amusement park. The boardwalk is still filled with carnie-style games, arcades that have their own ticket and token economies, as well as tee shirt shops where heavily tanned 20-year olds offer their two cents on how to attain a totally Jersey look. Though the storm may have hit Point Pleasant hard, it still survives and thrives.
Wildwood, New Jersey
No list of the best resort towns in New Jersey would be complete without at least a little blurb about Wildwood. For many locals, Wildwood was and still is *the* place to go if you have just enjoyed Senior Prom. It's where the biggest amusement park on the shore happens to be. It's where people party hard, live life to the fullest, and occasionally partake in some sort of bizarre shore-related drama.
Unlike many other resort towns in the Southern part of New Jersey, Wildwood prides itself on being geared primarily towards teens and 20 years olds who want to cut loose. As a
result, many of the town's events are centered around music, sports, and of course, the beach. Popular activities to take part in include volleyball on the beach, hitting up local clubs, and of course, trying one's luck with one of the many boardwalk games available.
Wildwood also offers more sporty endeavors than its more Northern counterparts. These include parasailing, jet skiing, a waterpark tour, and wave running. Needless to say, it's a sportsperson's favorite hotspot. Lastly, Wildwood is also known for having a slew of retro-themed motels and retro-architecture buildings. If you love 50's and 60's kitsch, then this is a good place to go, too.
Sandy Hook, New Jersey
Sandy Hook is technically not a resort town per se, but a town-sized state park that offers people well over half a dozen different locations for all the beach fun they can imagine. Home to a massive historic fortress used in the first World War, a gorgeous lighthouse, and the only nude beach in the entire state, Sandy Hook offers a lot of fun for families, couples, and loners alike. Sure, it may not have amusement parks or rides, but the fact is that it's going to be very difficult to beach the natural beauty of the area.
Though you technically can't get accommodations in Sandy Hook itself, the beach is close enough to major resort towns like Sea Bright, Long Branch, and Asbury Park for a typical family to be able to find at least one hotel that suits their needs.
Asbury Park, New Jersey
Asbury Park has become the top resort town in New Jersey for art fans, rock fans, and counterculture fiends alike. The town is most well known for Tillie, its mascot, and the Stone Pony, one of the most famous rock venues on the East Coast. When you factor in other major attractions, such as the newly remodeled Convention Hall, the New Jersey cultural favorite Wonderbar, and the myriads of art galleries and boutiques that line the streets, it's hard not to want to visit Asbury Park.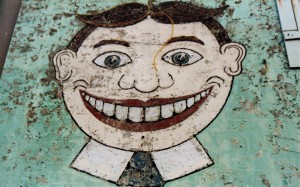 That being said, there's a lot to Asbury Park that gives it the ability to keep families happy. Their newly done boardwalk is known for a glass art shop, a bike rental place, a cute mini golf area, and the infamous Pinball Museum, which offers open play for guests of all ages on real historic pinball machines. Asbury Park is also known for having a few luxury hotels in its regions. Some of the better luxury hotels in the area include the Berkeley Hotel, the Empress Hotel, and the Tides Hotel.
Lastly, it's also worth noting that Asbury Park is one of the biggest LGBTQ vacation spots in New Jersey. The Empress regularly holds LGBTQ nights at its adjacent club, and the area also holds an annual gay pride march.
Long Branch, New Jersey
Just a hop, skip, and a jump away from Asbury Park is Long Branch. Long Branch can be split into two sections – the college part known as "West End," and Pier Village. West End is known for having college-friendly bars such as the Brighton Bar, the Inkwell, and Jack's. These casual venues are ideal for college kids who want to forget about their studies from time to time. Though there may not be too much in terms of actual venues, West End makes up for it by having lots of character and lots of fun events at every corner. Since Long Branch was a town, seven different presidents have gone to this small shore locale in order to get away from it all…and you can see which ones at the memorial on the boardwalk.
Pier Village, on the other hand, tends to really emphasize the "resort" part of the resort town. This super luxurious location is known for expensive (and fancy) restaurants, regular events that are held on the beach and in the street, and being adjacent to the Ocean Place Resort. Aside from Ocean Place, Pier Village also boasts a number of nearby wine bars, spas, and couture shops for all your super upscale needs.  Make no mistake about it – this is not an inexpensive resort area. In fact, local Hotel Bungalow can cost as much as $500 per night!
Belmar, New Jersey
Belmar is most frequently remembered as one of the biggest NJ nightlife towns for college students. As the hometown of infamous Bar A, and the hometown of Connolly Station, Belmar has definitely seen quite a few wild nights in its time. That being said, there's more to Belmar than just clubbing. They have plenty of pristine beaches and restaurants, too.
Aside from that, Belmar is also infamous for being one of the best surf locations in all the US.
Long Beach Island, New Jersey
This town is known for being as beachy as they come, and as being a conglomerate of nearby Surf City, Harvey Cedars, North Beach, and Beach Haven. As the names of the hamlets that make up LBI suggest, everything about this region is about the beach. Surf shops can be found on every corner. Restaurants and bars that serve fresh clams and mussels dot the main streets. Bike rentals and boardwalk experiences are easy enough to come by, and just about every home you see can likely be a candidate for a rental. If you're looking for a resort town that is really, truly all about the old school beach experience at the shore, LBI is a must.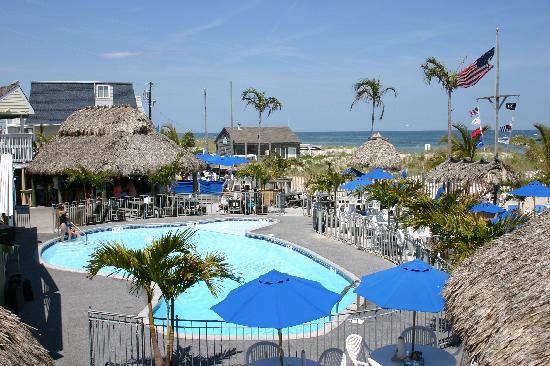 That being said, LBI also actually has legitimate resorts, such as Sea Shell Resort. Many of these resorts carry that Caribbean feel, and also offer a lot of beachside fun and luxuries. So, it's a  resort town in every sense of the word.
Ocean City, New Jersey
If you are looking for a superbly family-friendly beach town to visit with the kids, then Ocean City is a must. This kid-friendly resort town has repeatedly gotten acclaim for its super-safe beaches, having tons of kid-friendly amusements available, and for having clean beaches. It's so family-friendly, it even has been nationally recognized by The Travel Channel  as the best family-friendly beach in the US in 2005. Needless to say, this is one place where kids are welcome with open arms, and where parents never have to worry about seeing anything inapropriate.
Since Ocean City does pride itself on being a very family-centric location, it's worth noting that the sale of alcohol is prohibited throughout this resort town. So, unlike many of the other top resort towns you'll see in New Jersey, this isn't a place that is known for heavy partying – or even attracting kids after prom.
Ocean Grove, New Jersey
Ocean Grove, much like Ocean City, is a dry resort town that focuses on bringing family-friendly fun to tourists who visit. This town is most well-known for its gorgeous Victorian Era homes, and for having one of the largest wooden churches in the United States. While many of its attractions are historical landmarks that have to do with the town's highly Christian past, the fact is that Ocean Grove also offers a lot of quaint old world attractions that can make kids smile.
Some of their more popular attractions include a family-owned ice cream shop, boutiques of all sorts, and an expansive beach. They also have a tea house that offers etiquette lessons for ladies and gents of all ages. For families who want to experience all the goodness and wholesomeness of the 19th century, Ocean Grove is a must.
The Top Resort Towns Of New Jersey
So, that's our list. Do you agree with our choices? If not, tell us which towns should have been included below.
---
Looking for things to do during your vacation getaway while it's raining? Take a look at our rainy day attractions guide.
Check out our NJ Beach Guide for all things to do up and down the shore!